We've got history by the bucketful

(don't forget your spade).
How will you spend your day at Holkham?
We have a vast array of attractions, events and activities to choose from, as well as many diverse landscapes and habitats to explore. Choose from exploring historic state rooms to grand glass houses and cycling adventures to bird watching at sun rise.
Whether you're visiting with family or friends, young or old, you'll find something that floats your boat (yes, you can take to the water on our lake come summer too!).  Children will enjoy our high Ropes Course and Woodland Play Area, whilst you may prefer a scone and cup of tea in one of our cafés.  Everyone relishes our beautiful Walled Garden, and Holkham Hall can never fail to impress.
Things to do
Revel in the history, heritage, and passions of Holkham, and let us share with you everything that makes us a great place to visit. Have a browse and see what piques your interest.
Nestled on the North Norfolk coast, Holkham Hall is the seat of the Earl of Leicester. Built by Thomas Coke in the 1700s, it is still very much a lived-in home, which the family takes great pride in sharing with you. The Marble Hall is a spectacular introduction to your tour, which leads to the opulent state rooms with a masterpiece to behold at every turn. Admire paintings by the Old Masters: Rubens, Van Dyck, Claude, Gaspar Poussin and Gainsborough; one of the largest collections of antiquities in the country fondly displayed in the Statue Gallery, as well as superb collections of original furniture, tapestries, manuscripts, and books.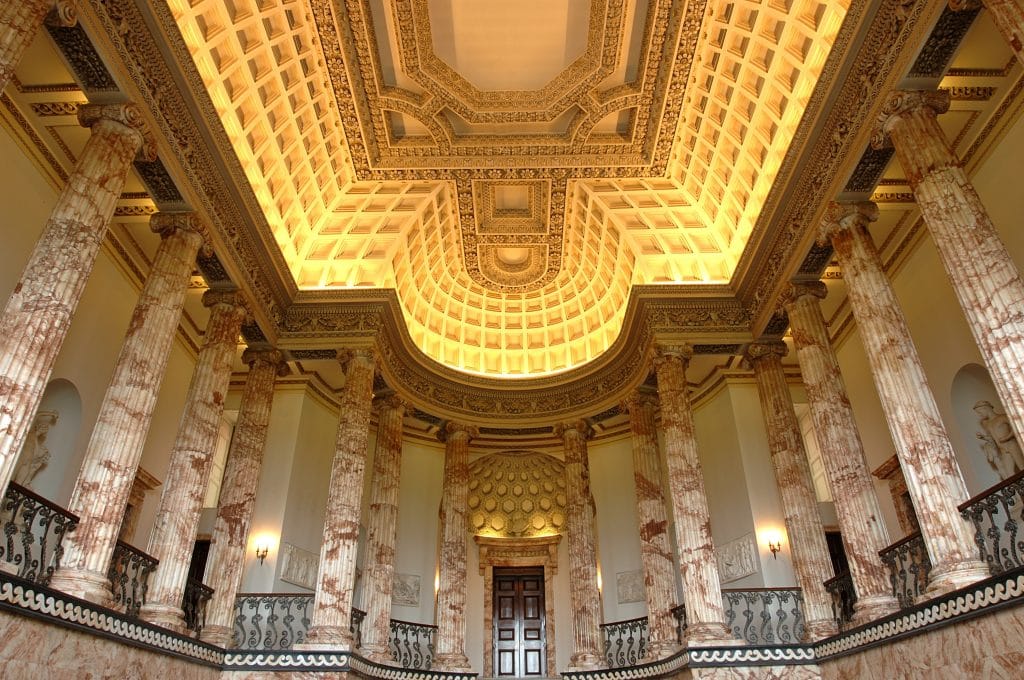 Just a short walk from the Hall is the beautiful walled garden which is currently undergoing an exciting restoration project. Laid out by Samuel Wyatt during the late 1700s, our team hopes to restore the garden to its former glory. The garden itself is divided up into 'squares' and 'slips', each with their own theme and associated planting plan. As you step through the ornate Venetian gates, you'll uncover a spectacular stand of Victorian greenhouse and vineries, a formal ornamental garden, an established vineyard, a working kitchen garden, an exotic garden with a large events lawn, and lastly the cutting garden which is truly a feast for the senses.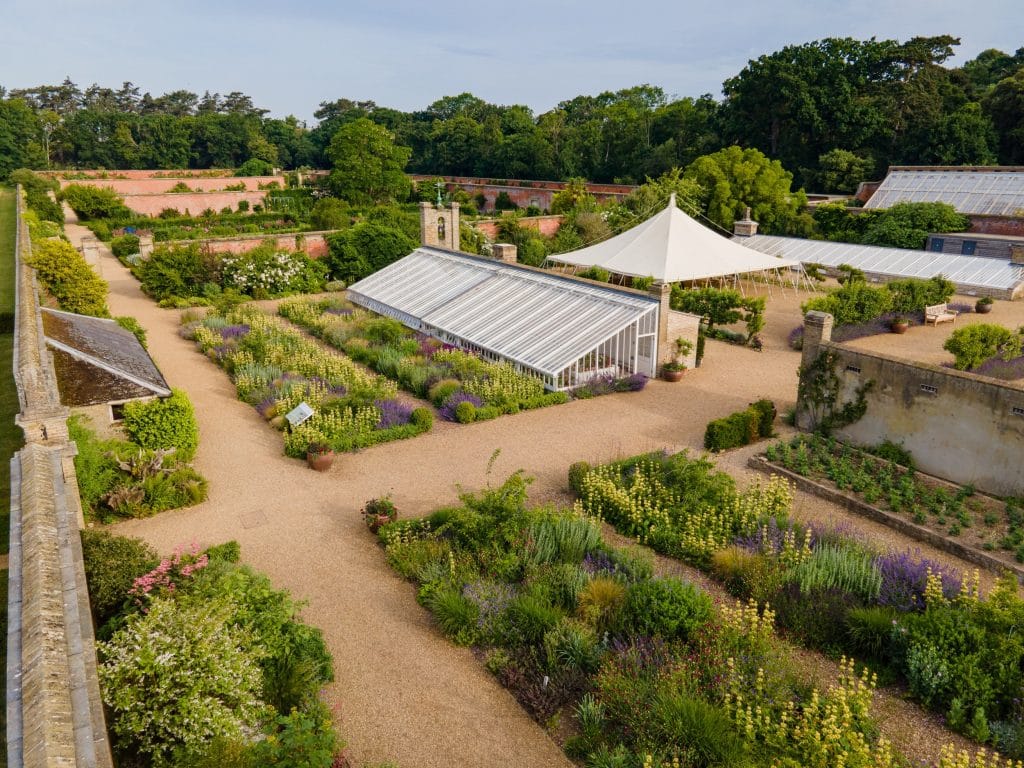 A visit to our interactive Holkham Stories Experience, where we celebrate the many stories of Holkham's rich, 400-year heritage and innovative future, is a must. Learn how some of the foremost landscape designers of their day helped shape Holkham's setting over the years. Discover how the bricks used to build the Hall were made on the estate, and how influential the Coke family has been over the generation, from prosecuting Sir Walter Raleigh to playing a major part in the agricultural revolution.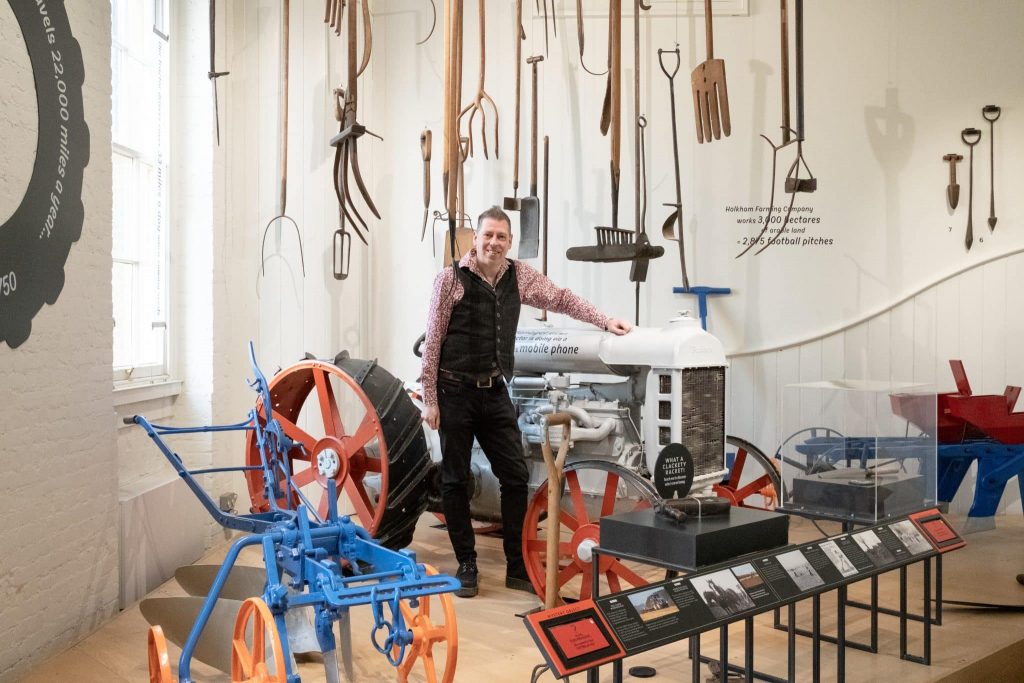 The sweeping parkland that surrounds Holkham Hall offers an ever-changing, year-round immersion into the wild. Walk the nature trail around the mile-long lake, looking out for goslings in Spring and the arrival of the Pink Footed Geese in Winter. Walk or cycle to the far-reaching corners of the park, passing historical landmarks, monuments, and architecture along the many waymarked routes. Take in the views as you walk your dog, enjoy a family stroll, or even aboard our tractor trailer. Be sure to keen an eye out for the majestic free-roaming Fallow Deer that call Holkham home.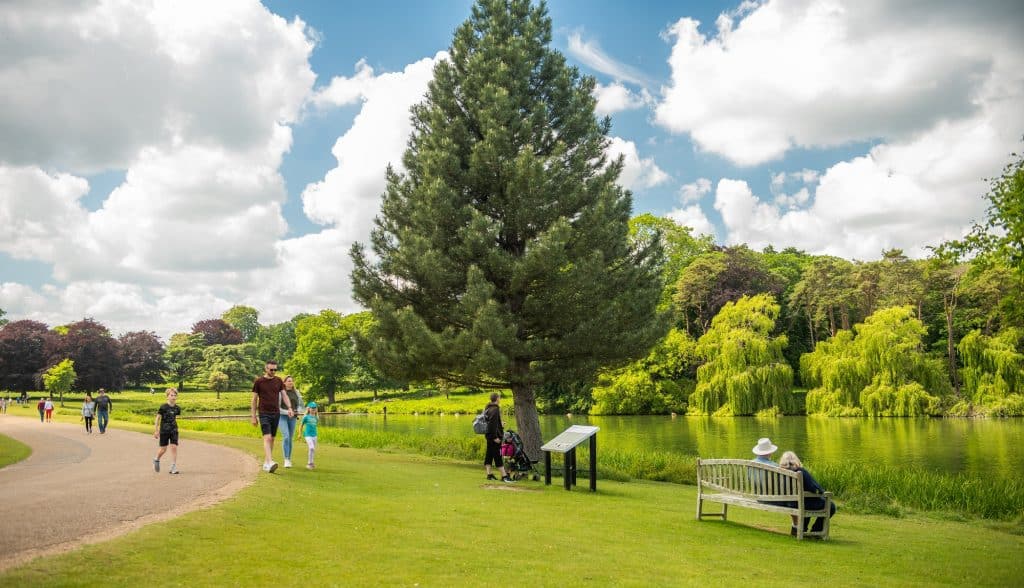 Add a touch of adventure to your visit with a choice of bikes, boats, and high ropes. Hop on your bike, or hire from us, and explore all corners of the park, passing many landmarks such as the Obelisk, the Ice House and the Monument on your way. Head down to Holkham lake on a sunny afternoon and enjoy a splash around on the water in a rowing boat. Have fun navigating the islands and keep an eye out for passing wildlife. Take to the treetops on our ropes course, tackling swinging bridges, steppingstones, see-saws, and balance beams. Our two zip wires will see you safely, and swiftly, back to the ground!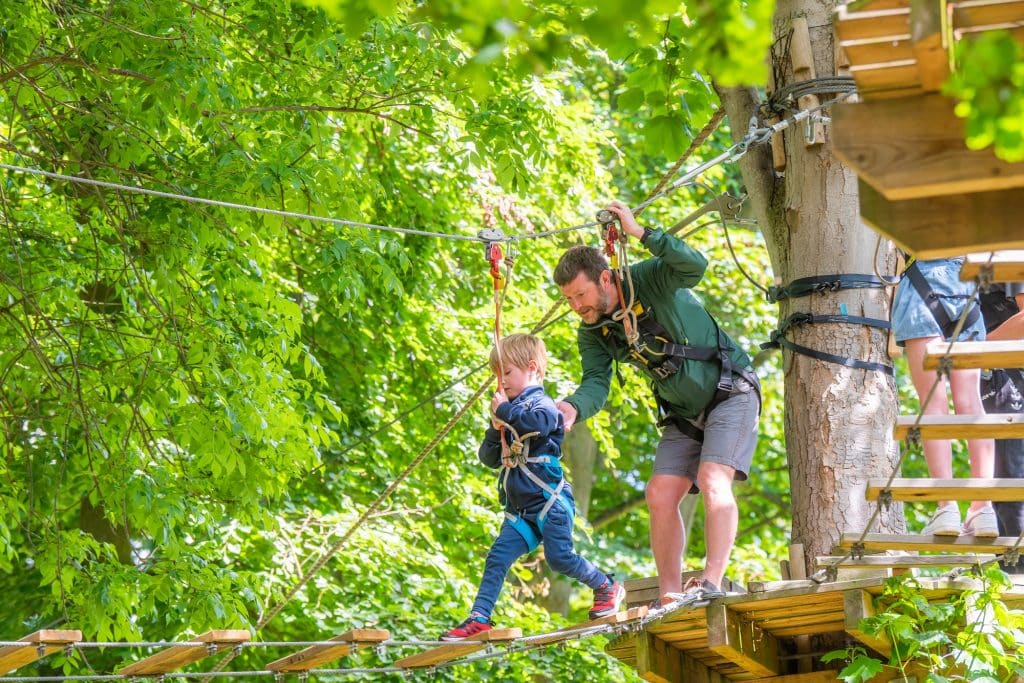 A visit to Holkham's coastline uncovers a fascinating blend of landscapes, all rich in wildlife. The Holkham National Nature Reserve comprises rare and precious habitats including saltmarsh, sand dunes, foreshore, pinewoods and grazing marsh. It is probably best known for its panoramic beach, arguably one of the most beautiful and unspoilt stretches of sand in the country. You'll find the grazing and salt marshes brimming with wildlife, and the beach a popular site for ground nesting birds.