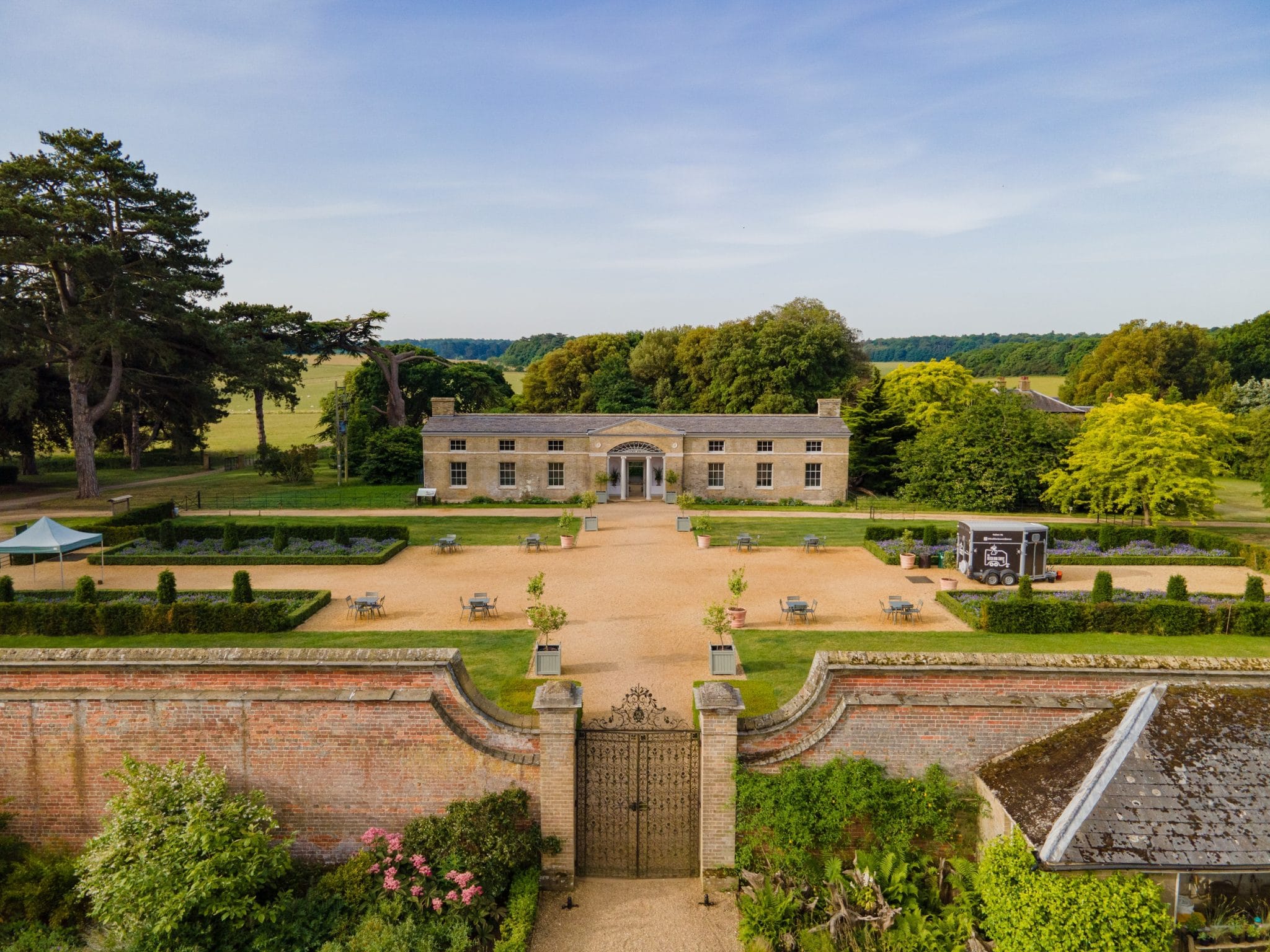 Things to do
Walled Garden
Walled Garden opening times & prices
Open every day, 10am – 5pm
Adults – £5.50
Children – £2.50
Family – £15
Combined Walled Garden, Hall and Holkham Stories tickets are also available
Where humble onions

hang out with exotic vines.
Step through the Venetian gates and explore our tranquil and enchanting walled garden dating back to the late 1700s.
An exciting project is underway at Holkham to rejuvenate the six acres of walled garden which was originally laid out by Samuel Wyatt during the late 1700s. We invite you to step inside and see how the work is progressing. The garden is divided into 'squares' and 'slips', each with their own theme and associated planting plan.
Discover a spectacular stand of Victorian greenhouses and vineries, a formal ornamental garden, an established vineyard, a working kitchen garden that yields a plentiful crop feeding both the Coke family inside the Hall and visitors to The Victoria, the exotic garden with its large lawn, and lastly, the cutting garden with its beautiful array of blooms.
The Messenger Garden
Glasshouses play a major part of this room being the dominant feature. The beds will be redesigned once the work on the glasshouses is completed, but for the moment, it is prairie planting that plays a major part. The room gets its name from the large glasshouse currently undergoing restoration, built by Thomas Messenger and Co. in 1929.
Learn more about the Messenger building

Learn more about the Messenger building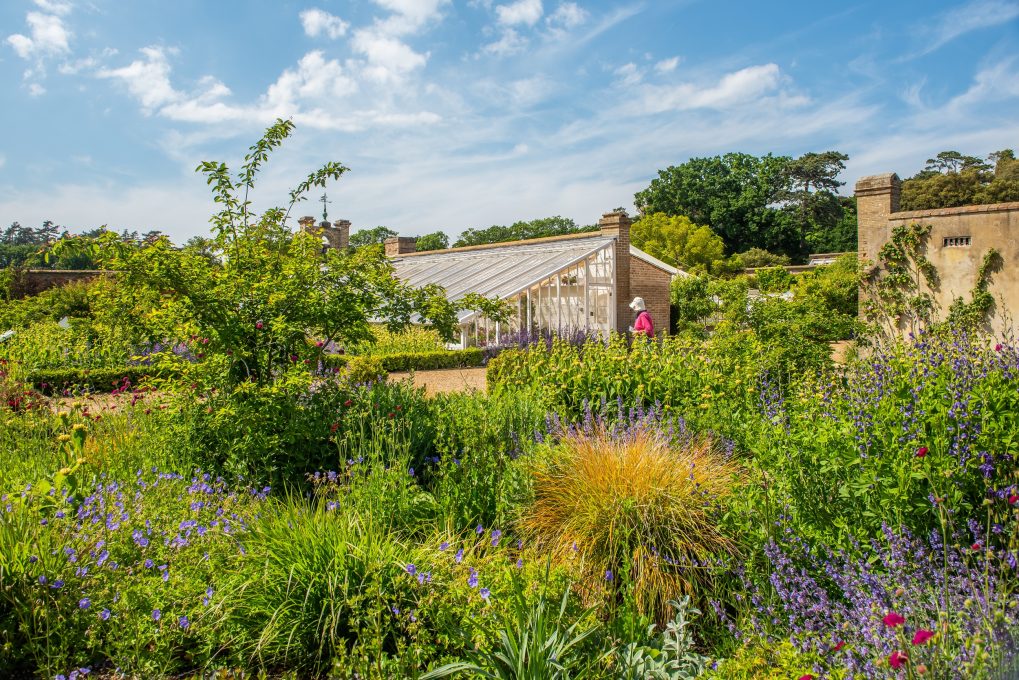 The Ornamental Garden
This area has recently been redesigned and visitors are invited to view the ongoing creation of an ornamental garden. The central lawn will eventually be flanked by deep planting beds of roses and perennials.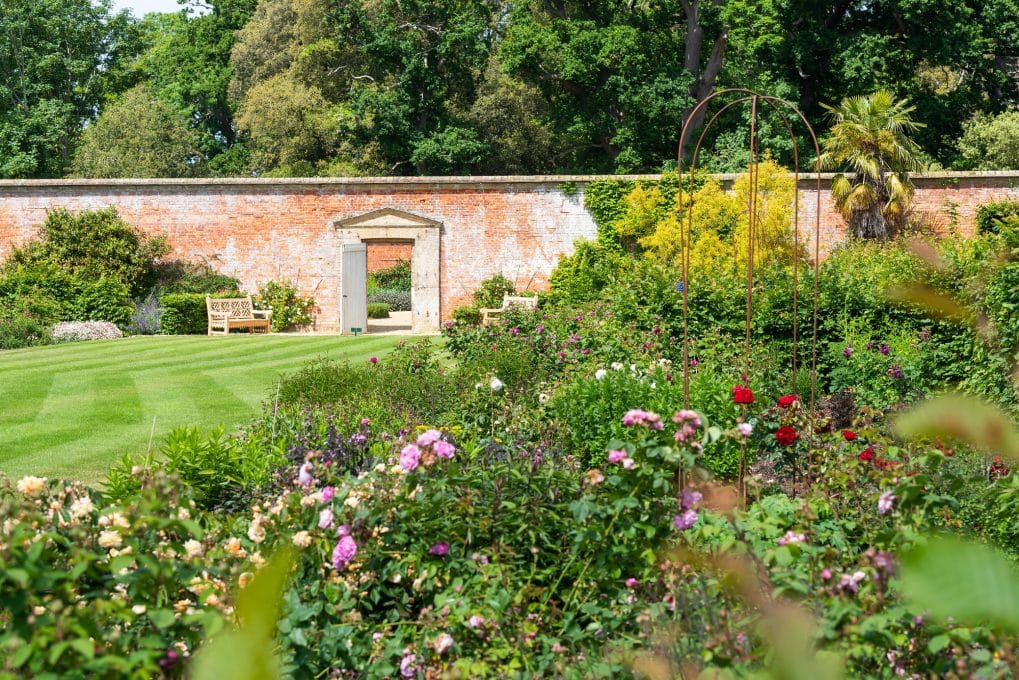 The Vineyard
Our take on a traditional French vineyard. Our young Solaris and Regent vines pruned in the 'Double Guyot Style' cast amazing shadows with their formally planted, yet informal habit.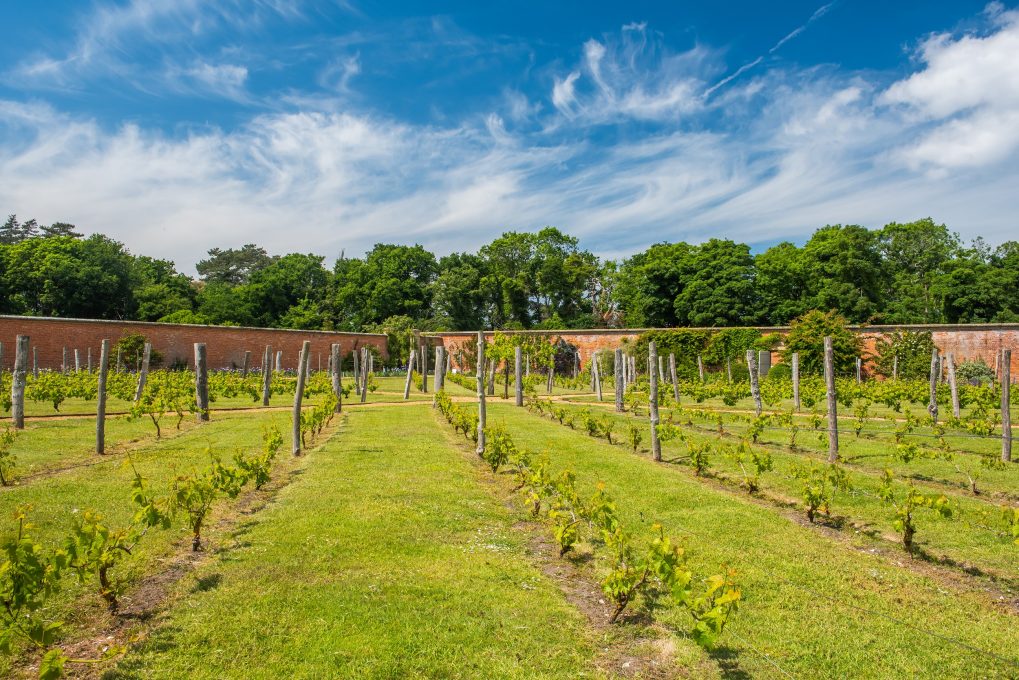 The Exotic Garden
Our evolving 'hot' planting style utilises later flowering herbaceous plants and shrubs to marry perfectly with the events season, something very different to the rest of the Walled Garden.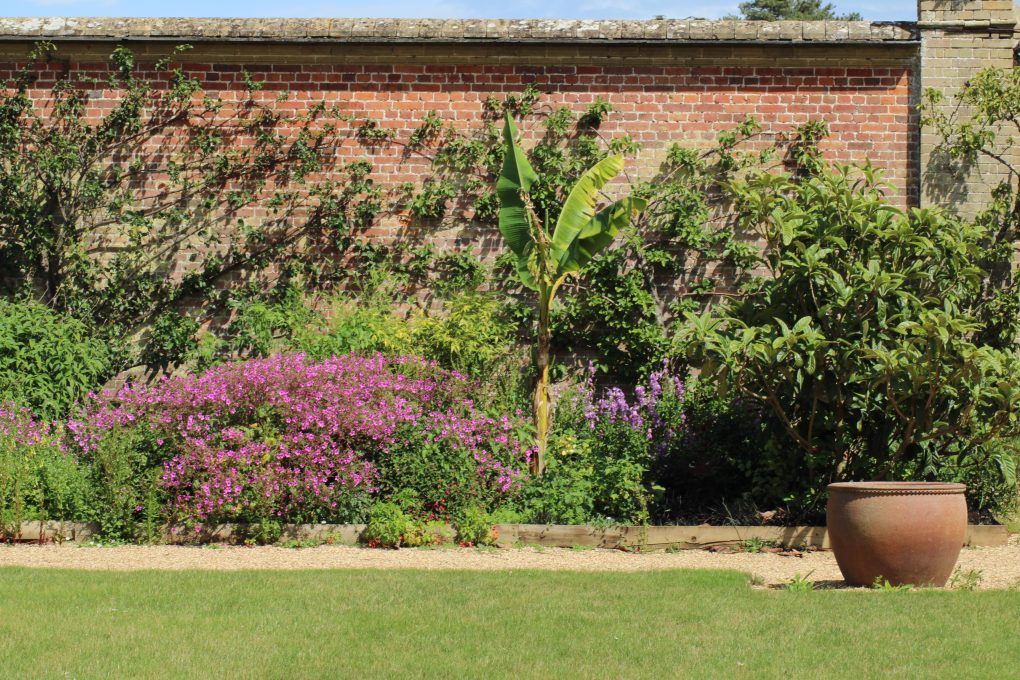 The Kitchen Garden
Producing vegetables and fruit to supply the Hall all year round, with any surplus provided to The Victoria. Explore the fruit and vegetables we grow through the seasons, from broad beans to onions, strawberries to apples. Sowing, growing, tending and harvesting all happen here, aided by our volunteers and school students.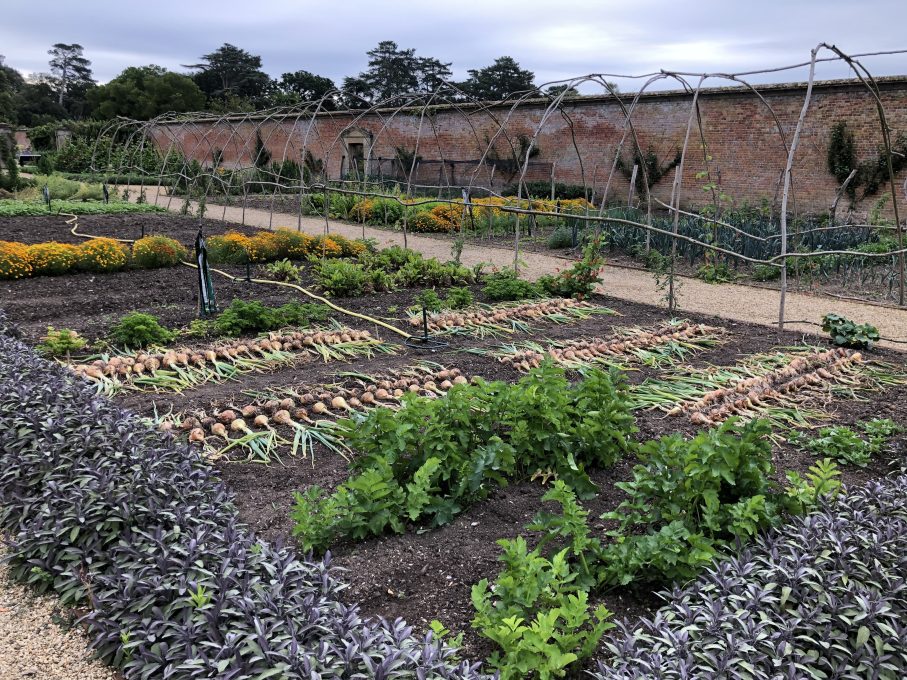 The Cutting Garden
This space frames our spectacular 19th century vineries which house peaches, nectarines and grapes. This part of the garden fuels the needs of the florists who create impressive displays to decorate the Hall, Church and cafés.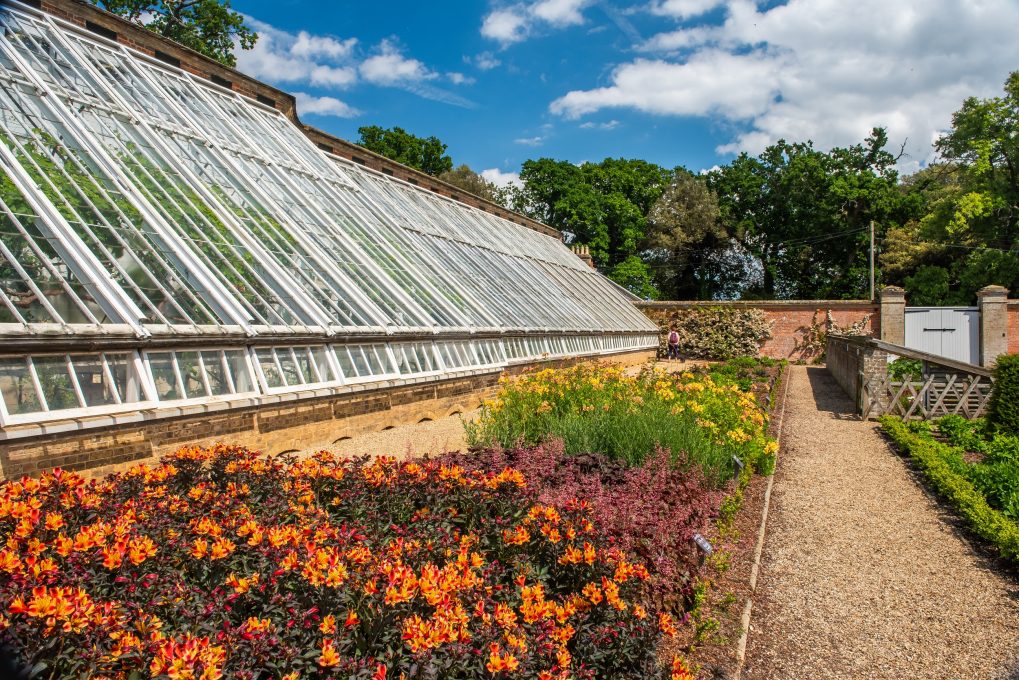 The Samuel Wyatt Vinery
The recently restored Samuel Wyatt Vinery holds a collection of vines and sweetly scented plants which require regulated temperatures.
Discover more

Discover more