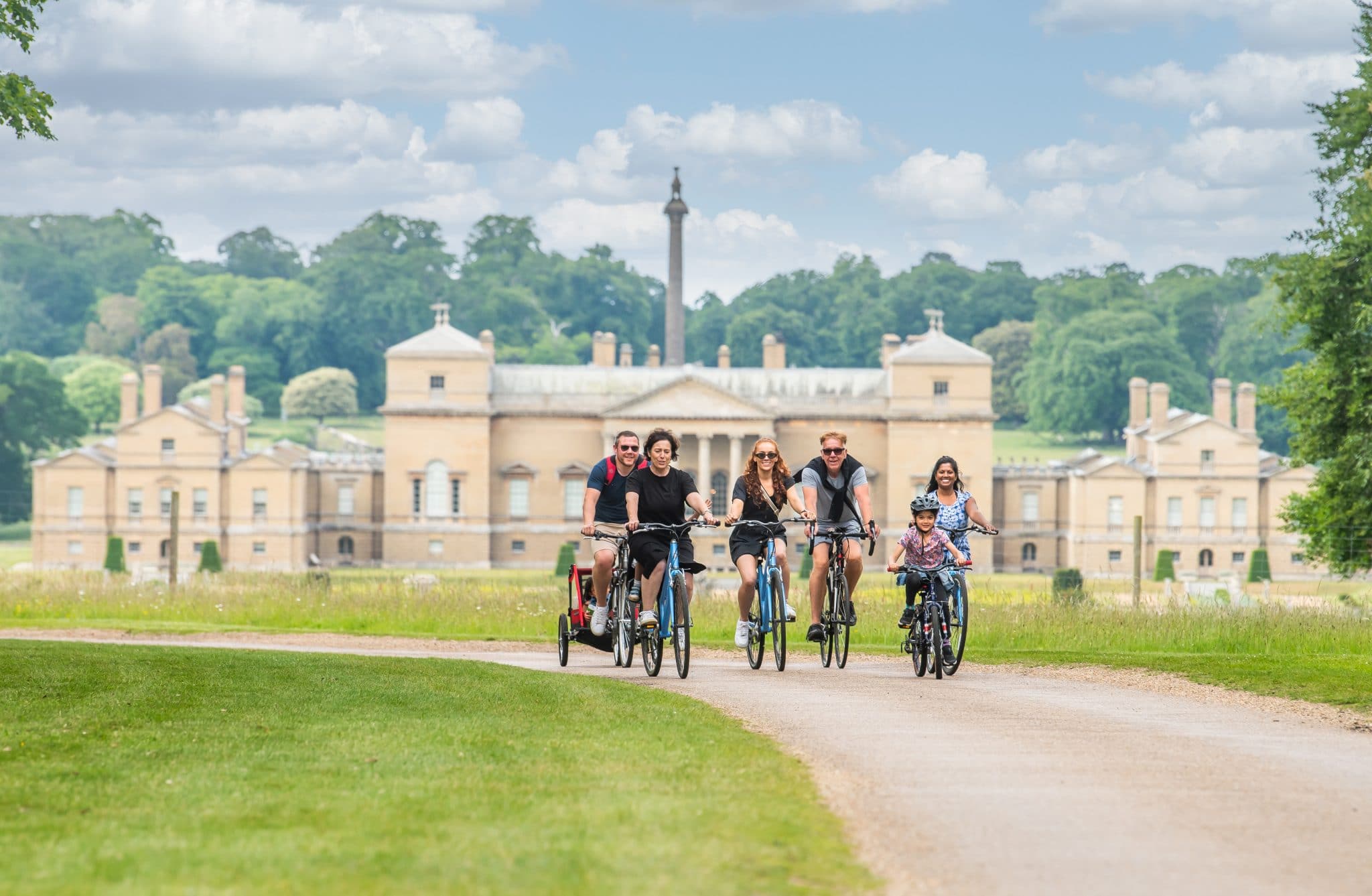 On two wheels

you can see a great deal more.
The undulating Norfolk landscape, winding country lanes and windswept coastal paths make for great pedalling pursuits.
Holkham Park is on the Sustrans National Cycle Route 1 and is easily accessible from nearby towns and villages with bikes able to enter Holkham Park via the North, South, East and West gates. Once in Holkham Park, you'll find a myriad of cycle routes to choose from, all with varying lengths and difficulty. With so much to see and do, cycling through Holkham Park gives you the opportunity to discover much more in just one visit than you would by foot.
Here at Holkham we are proud to be working with Good Journey to promote car-free travel. Those arriving by bike can enjoy a 30% discount off standard admission to our attractions. So, not only can you cycle between attractions, enjoying our discounted tickets, but you can also get off the beaten track and explore the fascinating architecture, wildlife, habitats, and landscapes throughout the wider park. Find out more here.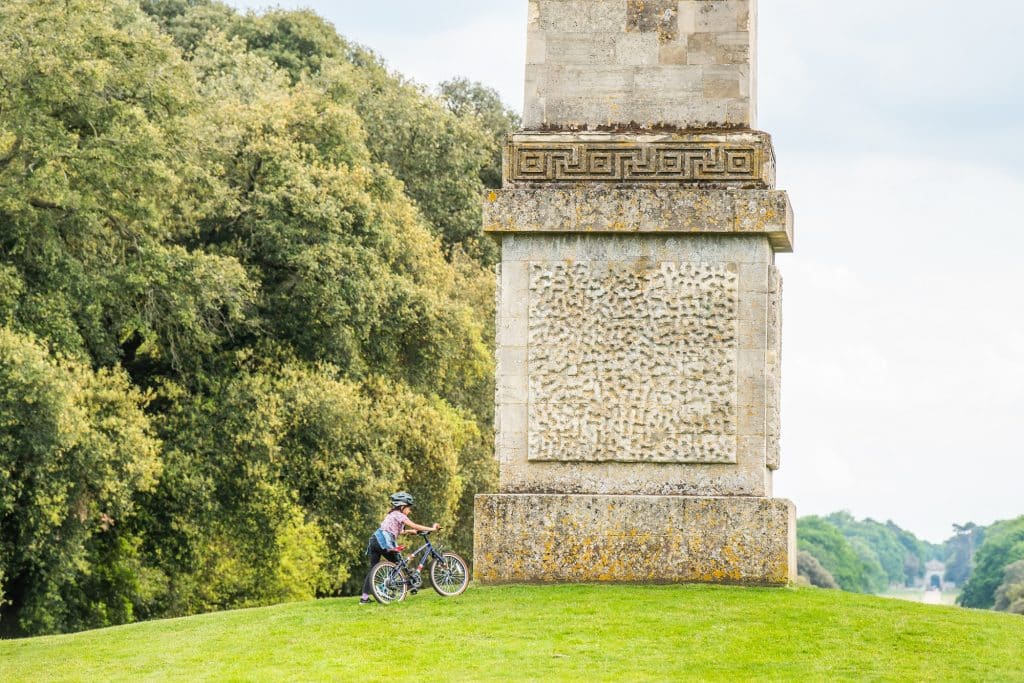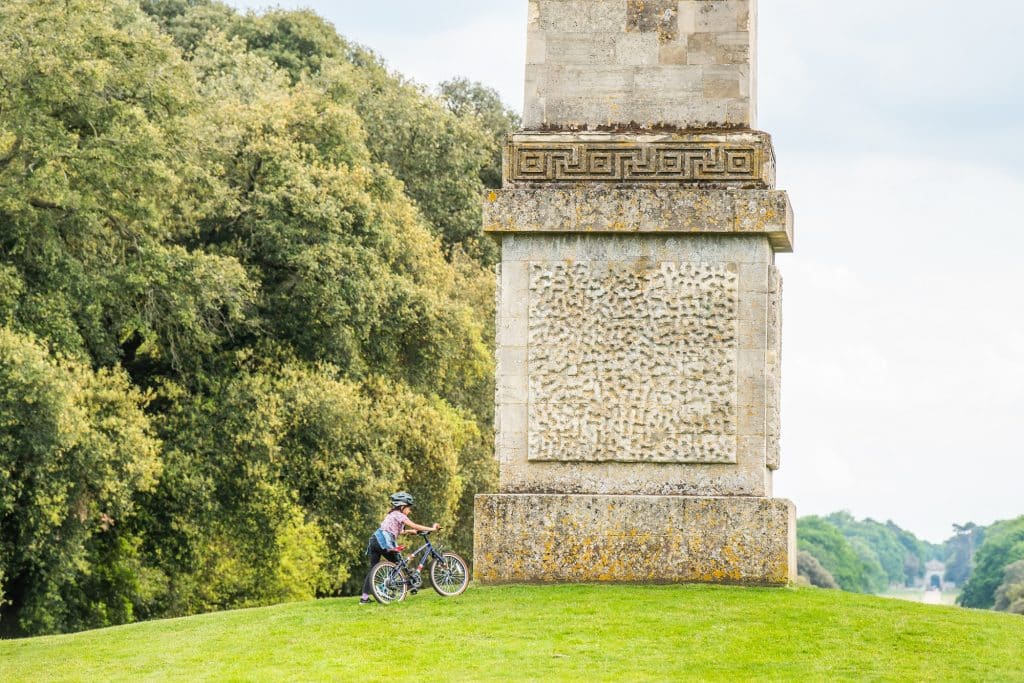 Want to hire a bicycle?
Exploring Holkham on two wheels allows you to pack so much more into your visit. Why not hire a bike from our Cycle Hire Centre? There are bikes to suit all ages and abilities. 
Open daily from 29 April, 10am-5pm – weather dependent.
Full Day Hire:
Adult Bike £24, Adult Electric Bike £52, Child Bike £20, Tag Bike £18, Child Trailer £18, Child Seat £12, Balance Bike £10
2 Hour Hire
Adult bike £12, Adult Electric Bike £25, Child Bike £10, Tag £9, Trailer £9, Child Seat £7, Balance Bike £6
Electric bike hire is available to 14 years old and over.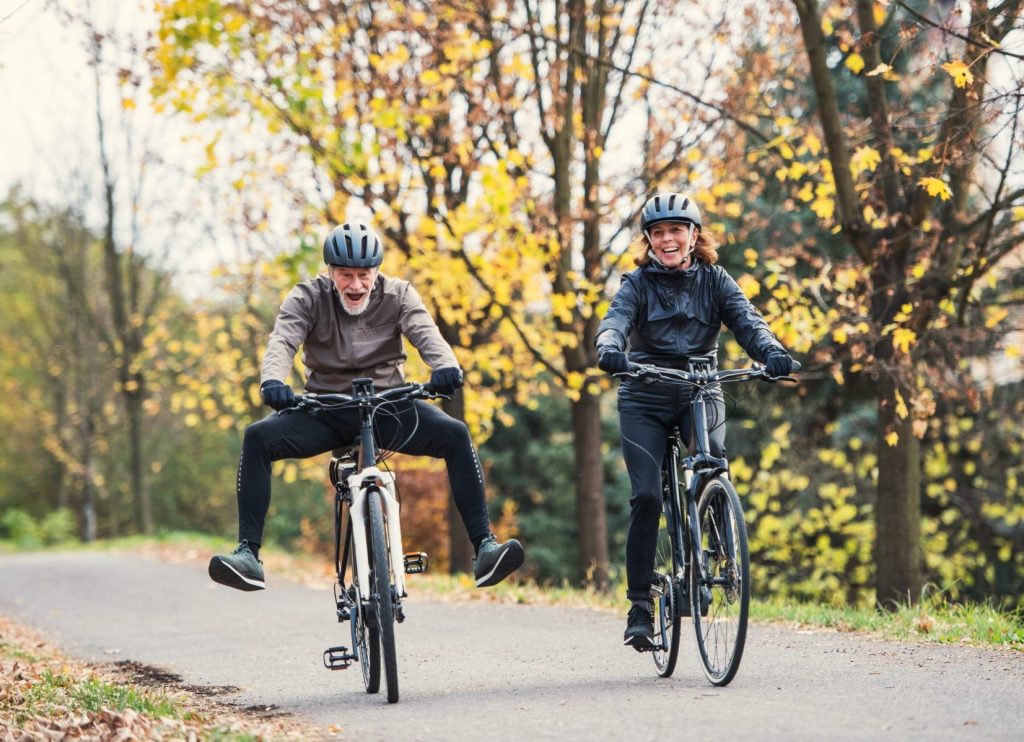 The enjoyment of cycling (without the effort!)
If you like to choose how hard you pedal, then give an E-bike a go! They are simple to use and give you enough exercise to suit your personal needs.
Enjoy all the benefits of an electric cycle around Holkham and Wells, without feeling exhausted afterwards.
You'll can arrive at your destination happy, composed and ready to carry on with your day, whether that's a coffee and cake or a stroll along the beach.
E-biking can use similar amounts of energy to walking, but you can cover bigger distances and enjoy a bit more wind in your hair. Get ready to explore more, without too much effort.
And if you fall in love with the feeling of an E-bike, you can even purchase a new or used one to take home.
We have a selection of E-bikes available to try. Email adventure@holkham.co.uk to book your E-bike experience!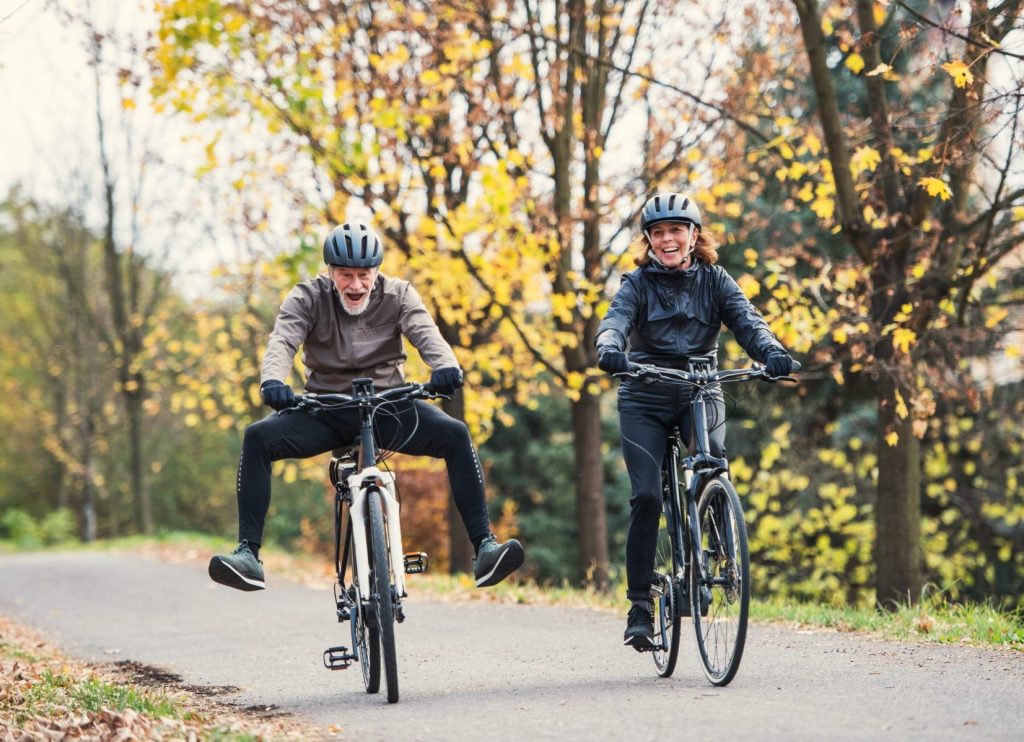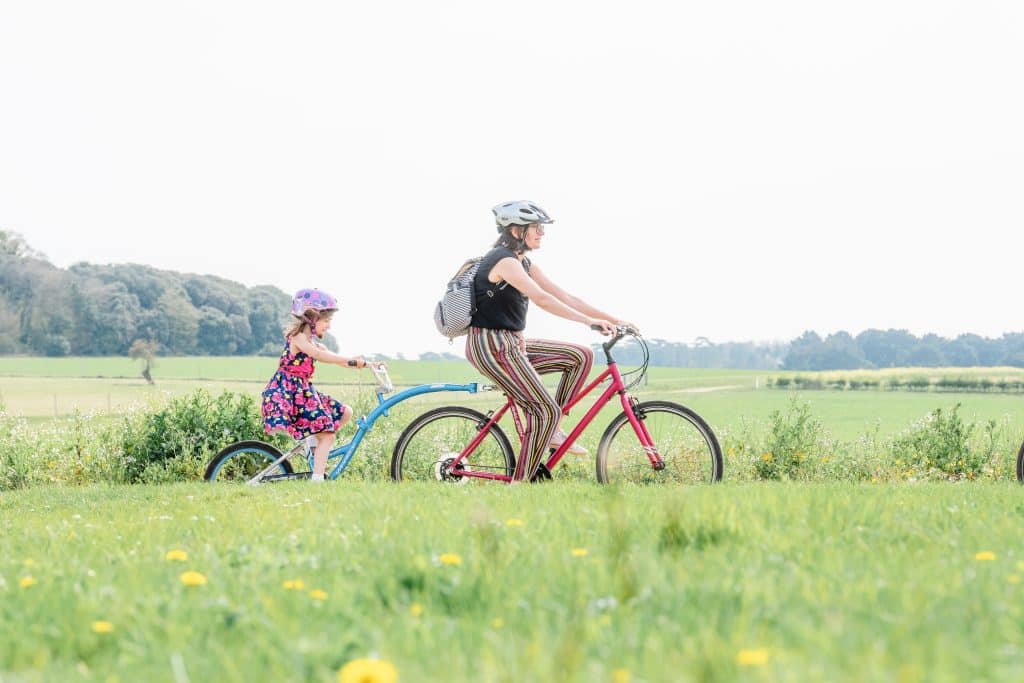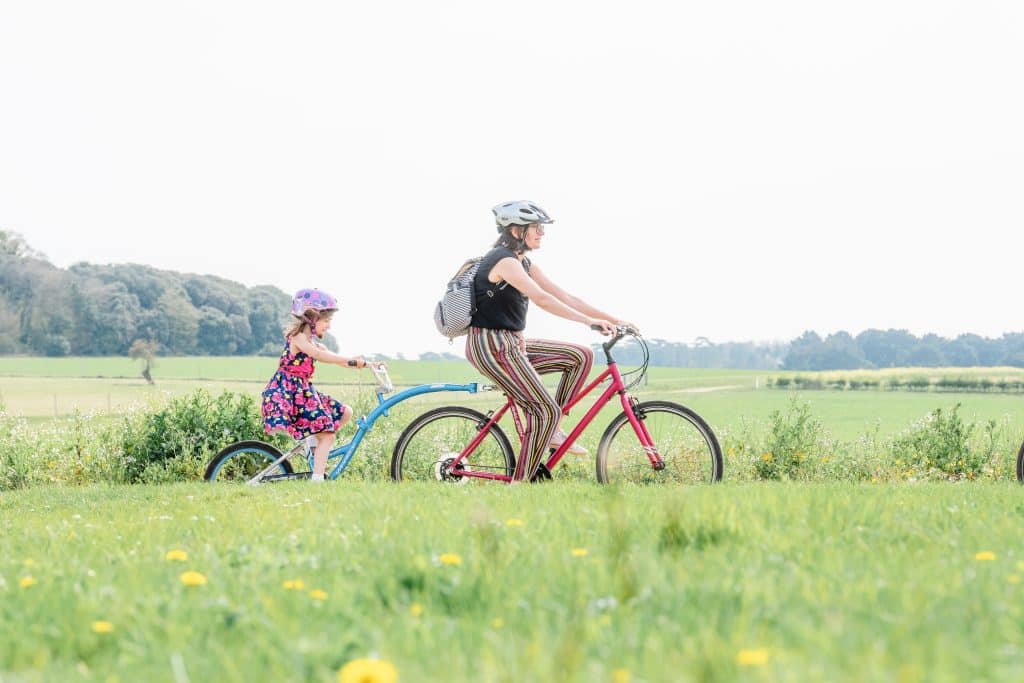 Where will your wheels take you?
There are many way-marked routes to choose from in Holkham Park. Download the routes at the link below, pick up a map from Visitor Reception or you'll find a sign adjacent to our Cycle Hire Centre where you can snap a photo of your chosen track.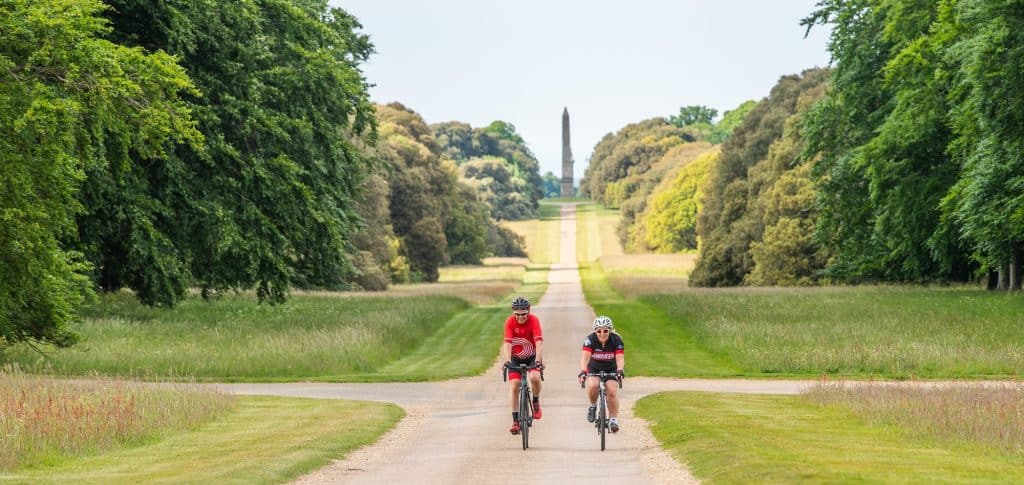 Staying safe while cycling at Holkham
As Holkham is a working estate, with active farming, forestry, property and events departments, we have traffic of all shapes and sizes.
When cycling around Holkham Park and the wider estate, we ask you to adhere to the conventional road use behaviours:
Please ride on the left of the road
Stop at all junctions
Please pull to the side if there are vehicles behind you to let them pass; most of our road and track are single lanes
Please take special care at junctions if you are riding with small children
Do not ride over the cattle grids; there are pedestrian gates at the side of each cattle grid for access