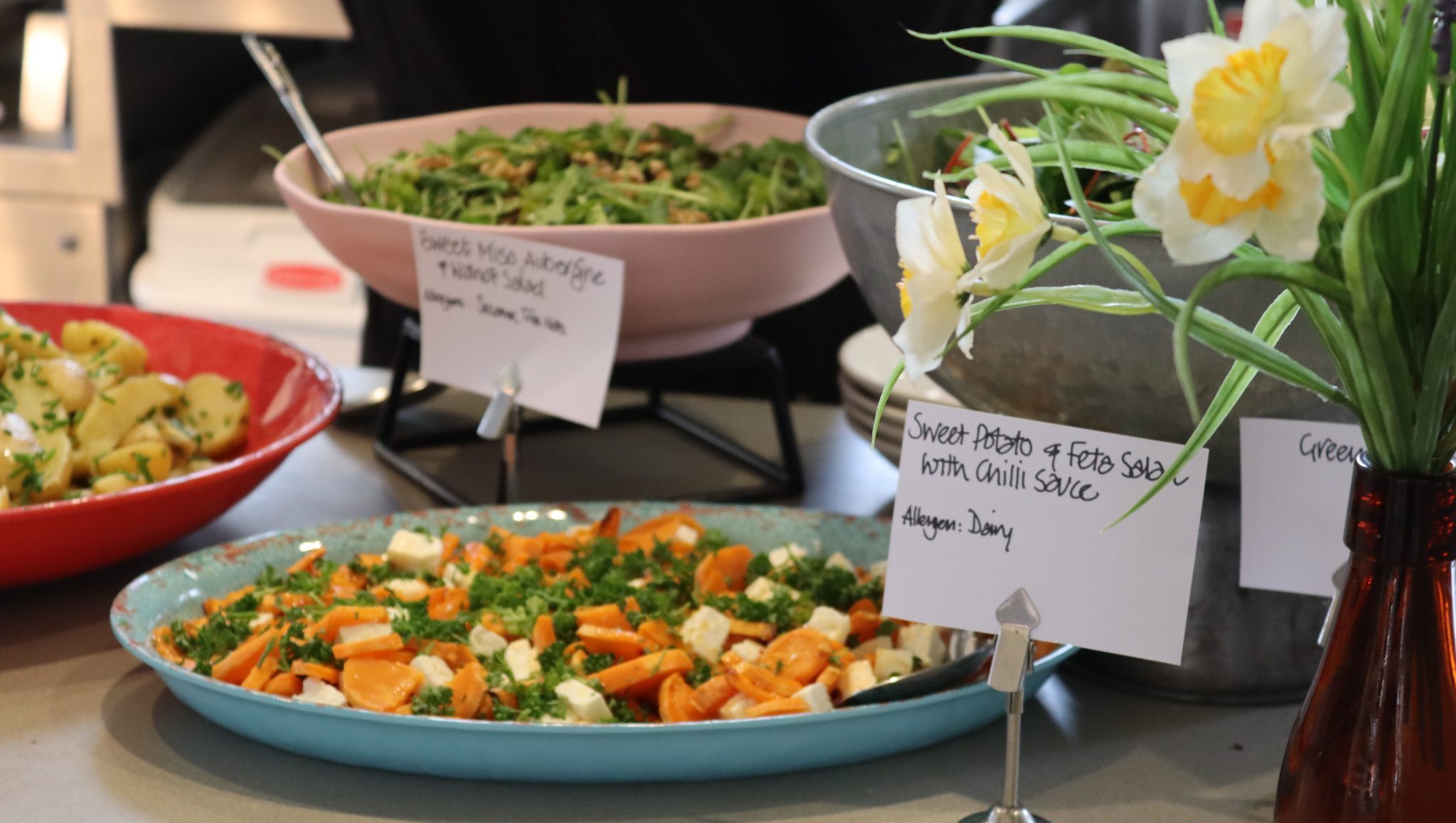 Eat, shop and stay
Courtyard Café
Soak up the rays in our courtyard

or get cosy in the snug.
The Courtyard Café is an ideal spot to enjoy a tasty snack or a light lunch during your visit to Holkham Park.
You can choose from a selection of sandwiches, wraps, hot food and salad — plus everyone's favourite sausage rolls, and vegan ones too! Our wide variety of cakes and traybakes will make sure your sweet tooth is satisfied. We know that everyone's preferences are different, so we always have veggie, vegan, gluten and dairy-free options available. Just ask the team if you're not sure.
To drink, whether you fancy tea, coffee, juice or even a beer, you'll find it in the Courtyard. And because we can all do more to help the planet, bring a reusable cup for 10 percent off the price of your hot drink.
'Everything looked bright and clean, the staff were great, and there was plenty of space both inside and outside. Best of all the food was terrific – especially the salads. I could have any combo of salads I wanted, and as much as would fit in the bowl. It was all very tasty and fresh. The pulled pork in a bun was very good, and the sausage rolls, bacon butties and so on all looked excellent. Portions are very generous. Really impressed!'
Weaslette, Trip Advisor
'If you are visiting Holkham Hall it is worth spotting in for lunch at the Courtyard Cafe. Here you will find an excellent array of sandwiches, sausage rolls, soups and other tasty items plus cakes galore. There should be something for everyone and the staff were all very friendly and helpful with one even recognising our dog breed and having a chat about her! Try the New York Deli sandwich for something a little different!'
Bethcar31, Trip Advisor