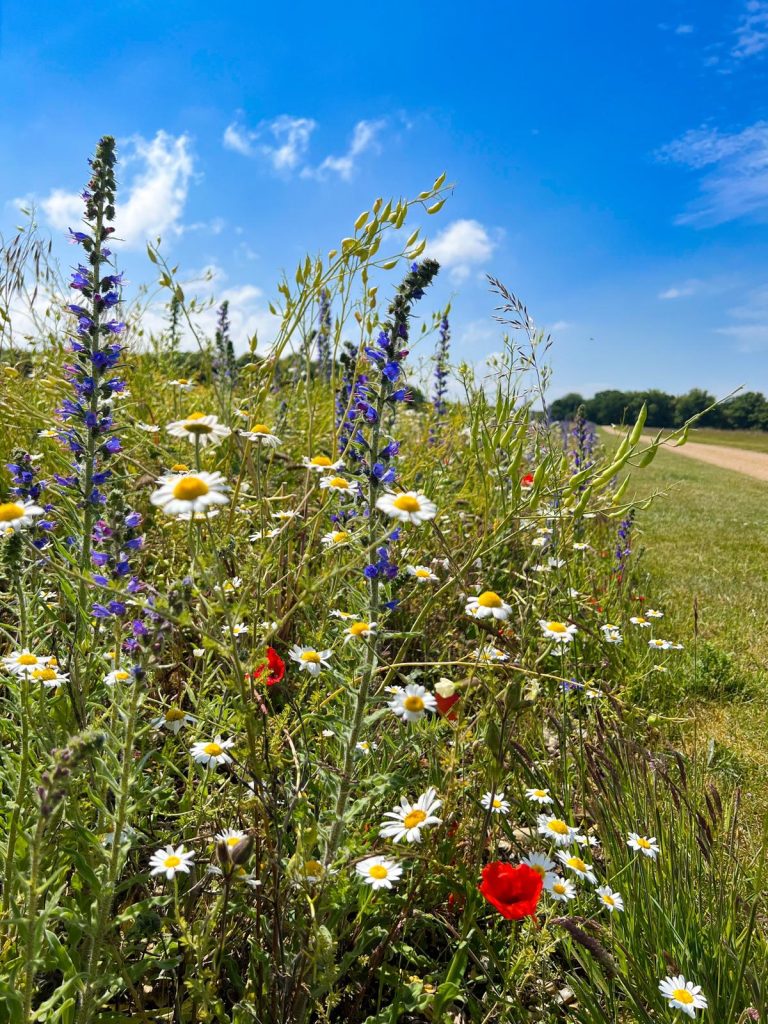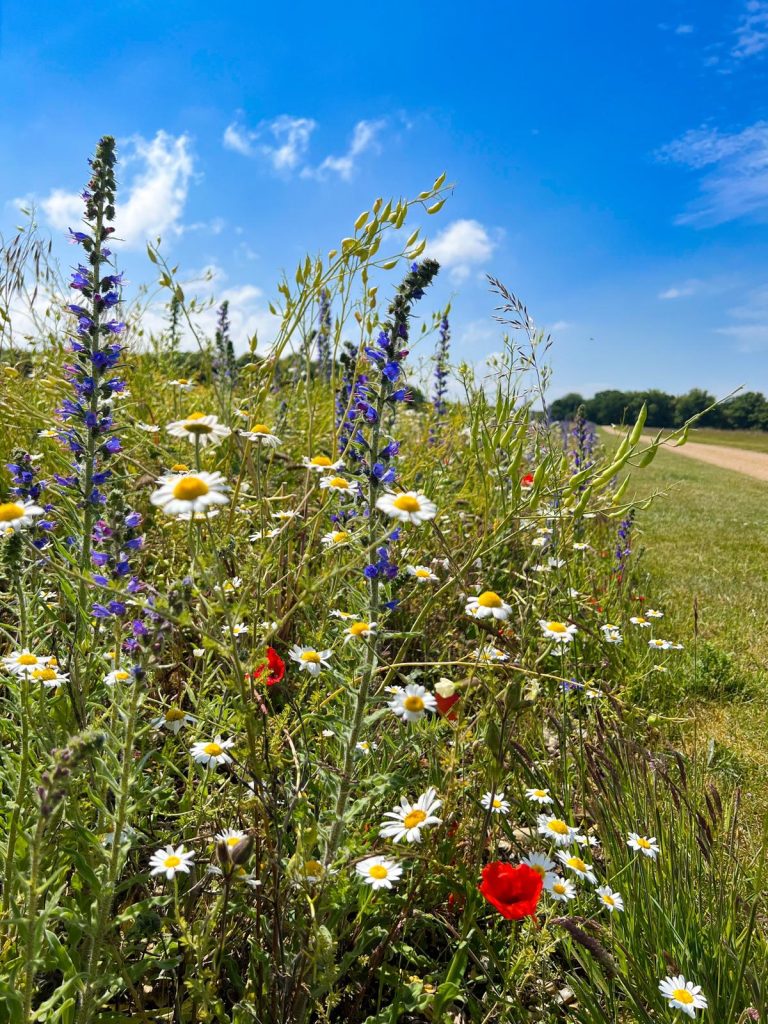 We are leaving specific areas uncut around the estate. This provides a food source for important pollinators, homes for insects and small mammals, as well as improving the diversity of plant life present. We have reduced the area mowed by over eight acres and in turn, reduced our fossil fuel usage and saved time. In addition, a 2m circle of tall grass is left around the base of trees in Holkham Park. 
Wildflower areas within Holkham Park and near Pinewoods increase biodiversity in these areas, attracting pollinators, and look beautiful too!
Cross the cattle grid near the Walled Garden on your next visit to the park to admire some of our wildflower areas.