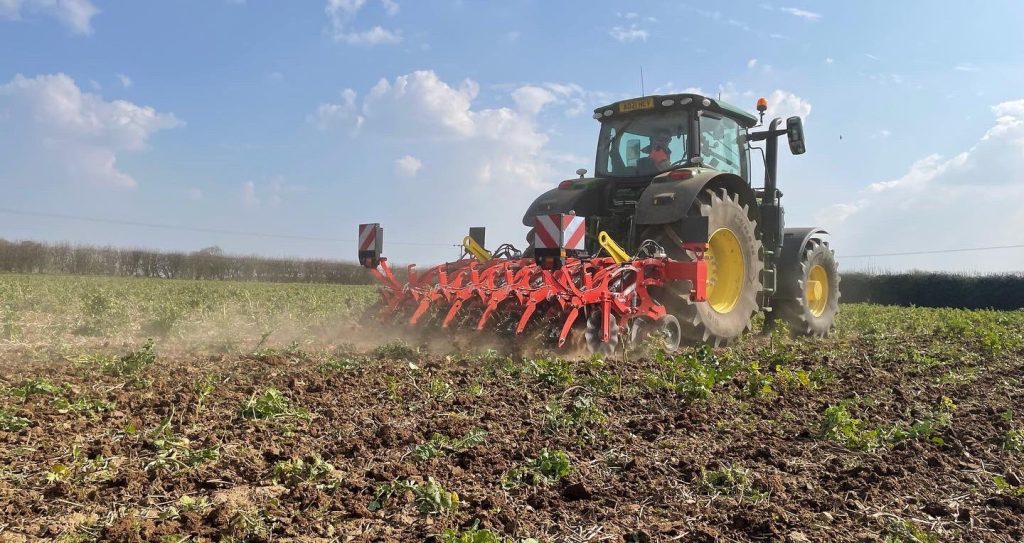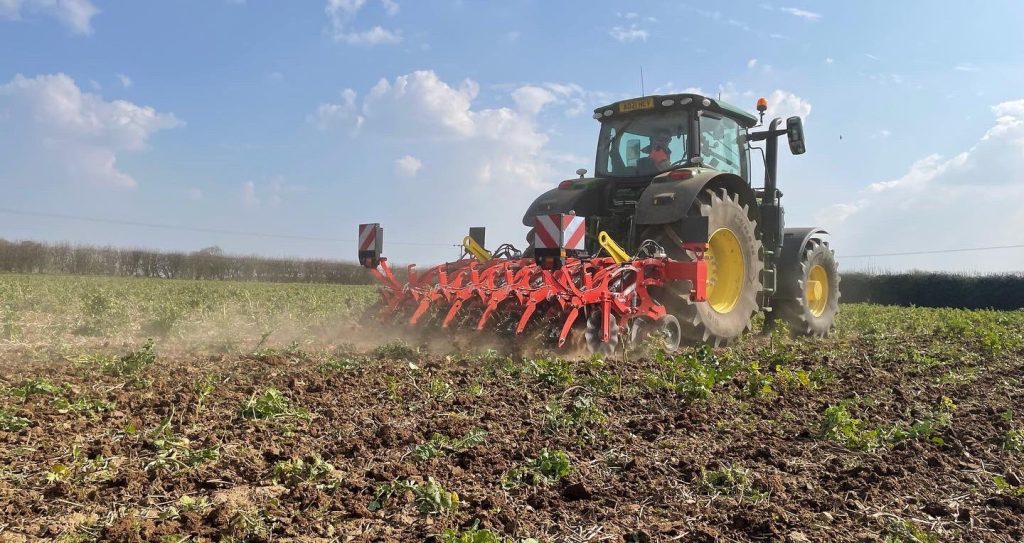 Across our farms, we are reducing the inputs used, particularly artificial fertilisers which account for a very large proportion of our overall estate emissions.
We're also trialling strip till sugar beet and maize. This way of planting crops disturbs only the soil in the row where the seeds are planted.
Leaving the soil undisturbed in other areas helps store carbon. It prevents soil erosion and improves the overall health of the soil. We are also tweaking how we cultivate soil ahead of drilling, reducing the drill depth where possible. This helps improve soil structure and keeps more carbon in the soil.