Plant Power! Vegan Eats in our Cafés
November 1, 2021 | Foodie bites | 4 minute read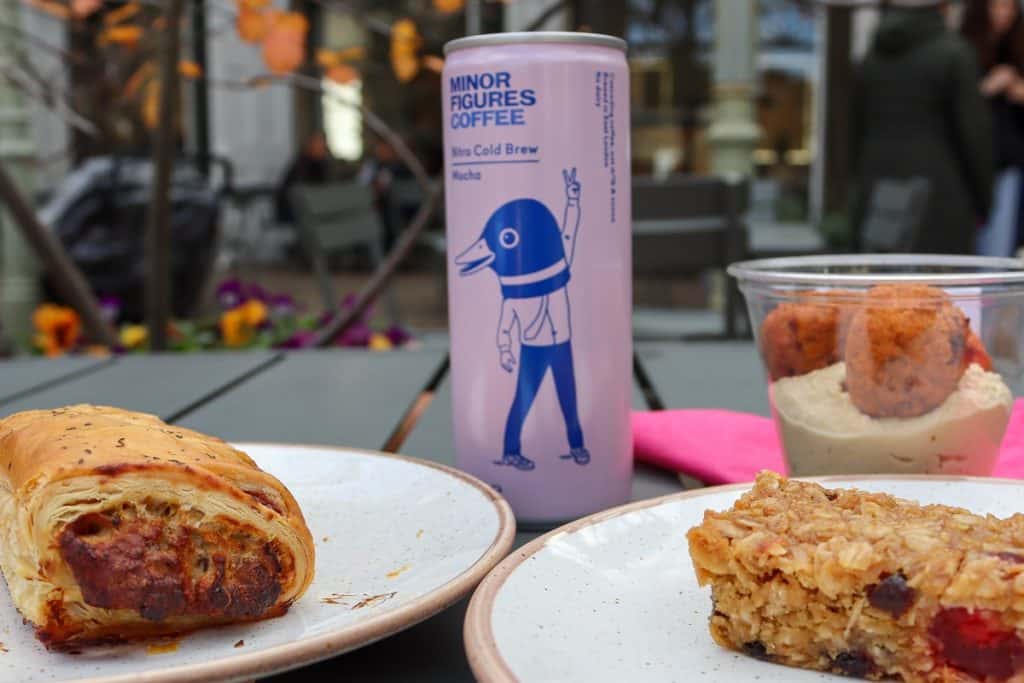 1st November is World Vegan Day, and what better day to tell you about the plant-based food and drinks available in Holkham's three cafés? At the Courtyard Café at Holkham Hall, Wells Beach Café and The Lookout on Lady Anne's Drive, there are several vegan options to choose from. Whether you fancy something sweet or savoury, there's a vegan snack that will suit you.
Our vegan rolls are a very popular choice among visitors and staff alike! A plant-based alternative to our infamous sausage rolls, these pastries are scrumptious served either cold or freshly-baked and hot from the oven.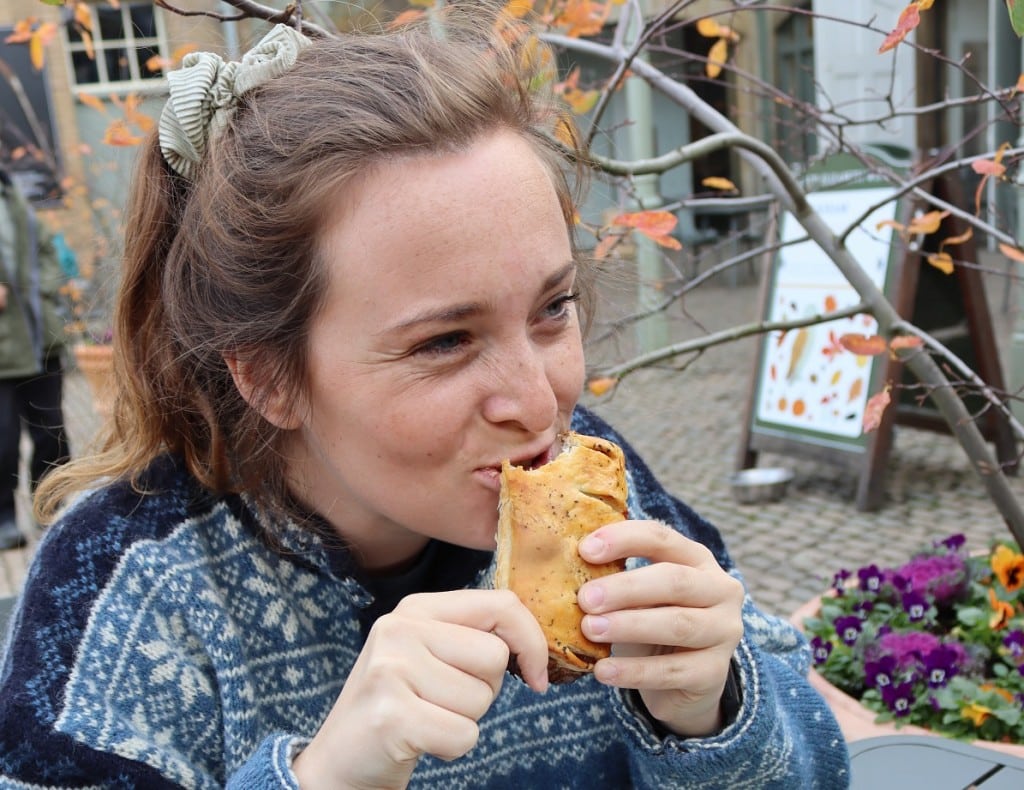 Lighter savoury options also include salad boxes and wraps. Chickpea lovers can also enjoy our hummus pots – with either falafel or vegetable sticks – perfect for sharing or keeping all to yourself! During the colder months, warming soups are available in Holkham's cafés, and in the summer, there are a range of fresh salads and dishes for you to choose from. Many of these are vegan, but please check with staff during your visit.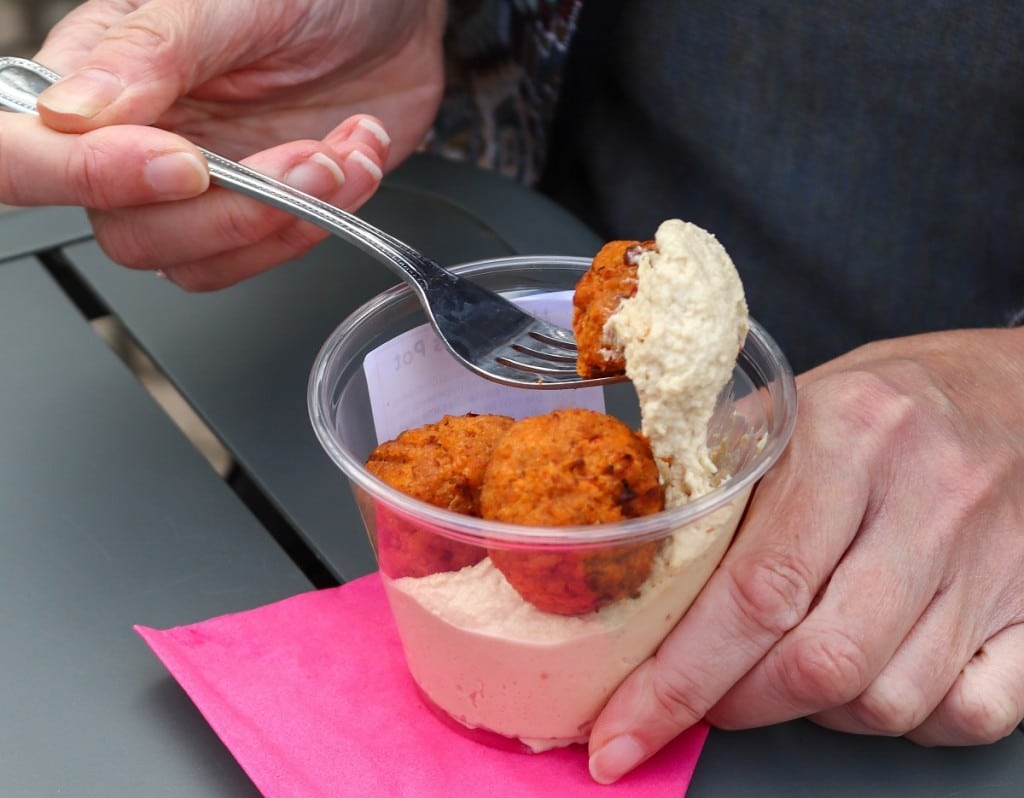 For those with a sweet tooth, some of our cakes and traybakes are also vegan. Paradise flapjacks are an exciting take on the old classic, with coconut, glace cherries and sultanas. Alternatively (or in addition!) you can indulge in a slice of chocolate cake – always a delicious treat!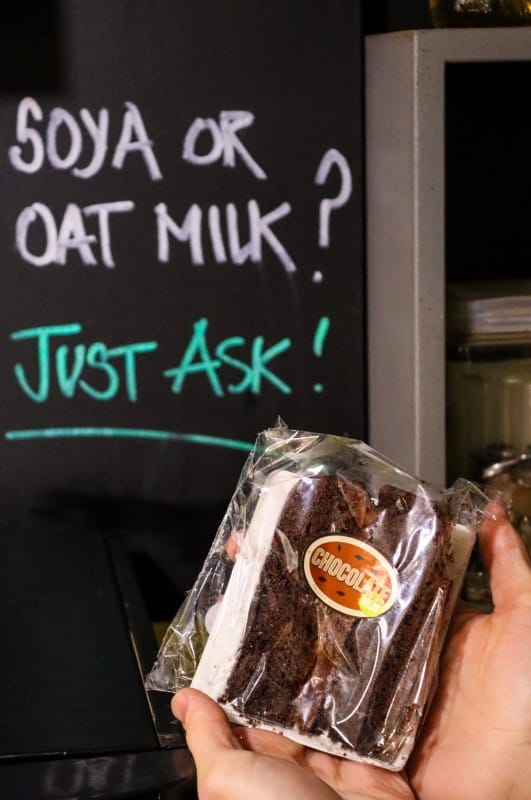 And finally, our drinks. Our teas and coffees can be made vegan by opting for soy milk (for free) or oat milk (for a small additional charge). From the fridges, you can select Minor Figures' iced coffee cans and a variety of juices. For something stronger, some of our alcoholic cans – including Adnams' Wild Wave English Cider and Ghost Ship Pale Ale – are also vegan.
Whether you eat a completely vegan diet, are trying to enjoy more plant-based meals, or simply love the sound of any of these treats for your lunch, you'll find many of these options available in our cafés daily. Our offerings do vary day-to-day, so we cannot guarantee that everything mentioned will be on sale when you visit. However, you can plan your visit to Holkham safe in the knowledge that you'll be able to satiate your appetite with our flavoursome and filling plant-based products. What will you choose?!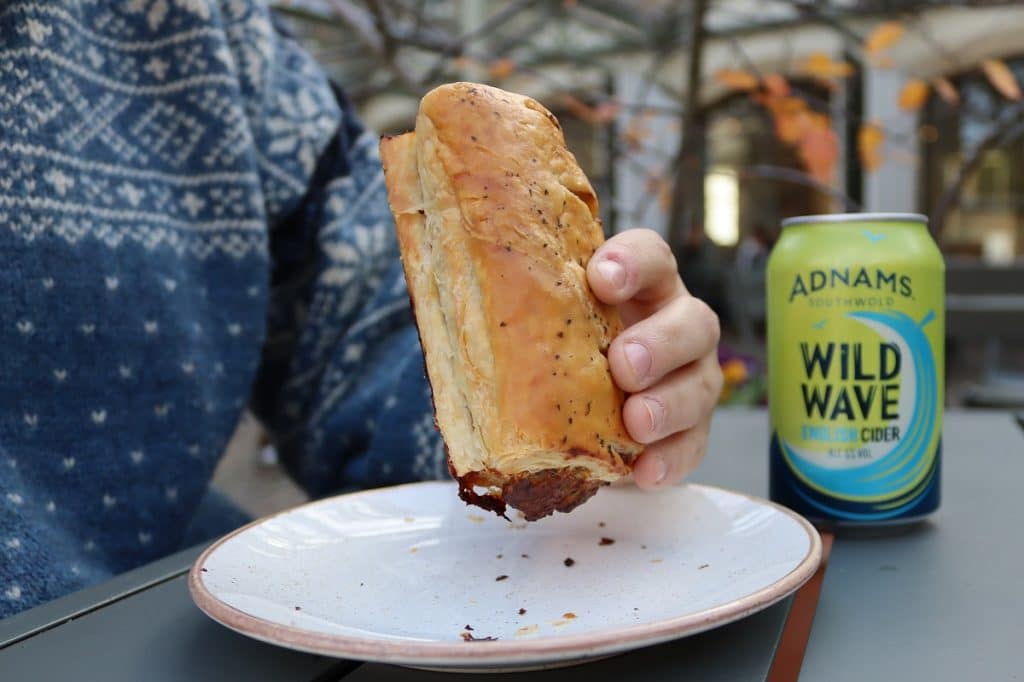 Back to Journal

Back to Journal