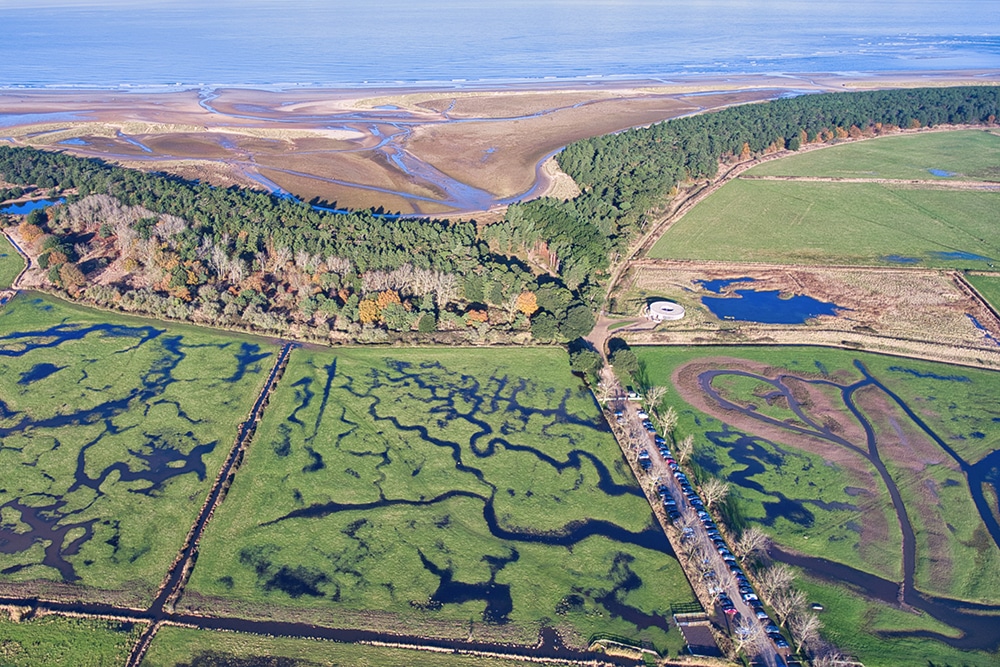 What's happening at Lady Anne's Drive? Introducing our latest forestry and biodiversity project
January 29, 2021 | Land management | 4 minute read
The next time you are able to visit Lady Anne's Drive at Holkham, things will look a little different. You may find yourself asking where are the trees? Why has Holkham taken them down?
Firstly, please be reassured this is not a case of our team getting chainsaw happy! Quite the opposite in fact. As part of our commitment to pioneer environmental gain, February will see us embarking on a project to replant the non-native, ageing Poplar trees along the avenue to not only create new habitats for wildlife, but also to provide great carbon benefits.
Lady Anne's drive was first planted back in 1823 with Holm Oaks (Quercus Ilex), the majority of which succumbed to the devastating floods of 1953. They were replaced by non-native, fast growing hybrid Poplar trees (Populus/Canadensis), which have since grown so high that their canopy no longer provides shelter. From an ecological perspective these Poplars don't provide such good habitats for wildlife when compared to native trees, which can support hundreds of species.
As well as providing habitats for insects and birds, if you've been lucky enough to be at the avenue as summer dusk falls you will have seen that it is also a popular foraging route for bats. To ensure that all these creatures are not disturbed too much, the replanting project will be phased, with this first phase removing 30% of the Poplars.
So, what will replace the Poplars? Well, we will be planting native trees and shrubs such as Hazel, Hawthorn and Field Maple. These will create a hedge-like screen and provide both habitats and food to enable insects, small mammals and migratory birds (including Fieldfares, Redwings, Thrushes and Waxwings) to flourish.
Holkham is working to be a carbon negative estate by 2040, and this replanting scheme will contribute towards that ambitious target. These younger, native trees will take carbon out of the environment faster than the older Poplar trees, which are now reaching the end of their natural lifespan. You will see that we will be leaving the Poplars' stumps and root balls in situ – this is because they act as a carbon sink, storing carbon which would otherwise be released back into the atmosphere. As they gradually break down, they will create a perfect habitat for invertebrates, fungi and bacteria.
And it doesn't end there. Nothing will be going to waste from this project as our forestry team will turn the Poplar trees into woodchip which will be used in Holkham's two biomass boilers to heat the hall and surrounding buildings, including The Victoria Inn.
View all latest blog posts here.
Back to Journal

Back to Journal