Scrumptious Rhubarb Scones from the Courtyard Café
April 7, 2020 | Foodie bites | 2 minute read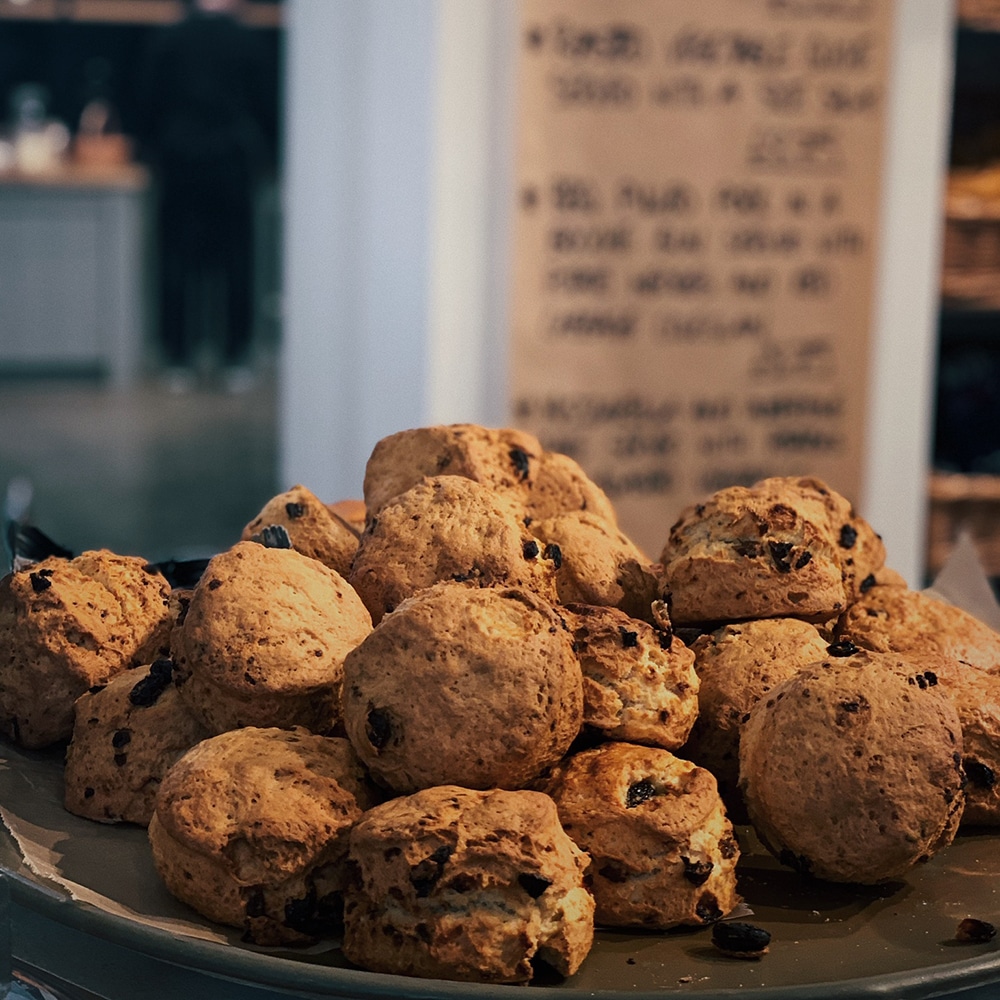 The marketing team's office is not too far away from the Courtyard Café at Holkham and we are often sitting there with our mouths watering at the delightful cooking smells wafting up to us. But the smell which fills us with the most anticipation is that of scones baking in the oven. Cheese scones have always been a team favourite, but then the café's cook, Mandy, came up with these delightful fruity scones and we just can't resist them!
With the café currently closed and us working from home, we've taken to baking our own scones, and thought you might like to have a go yourselves. Mandy makes her scones with Holkham flour, made from Crusoe wheat grown on our farms, but use whatever you've got. It is perfect timing for rhubarb season, but if you don't have rhubarb why not try something else.
Ingredients
1lb plain flour
1oz baking powder
2oz caster sugar
4oz unsalted butter or margarine
3oz fresh rhubarb, 1cm pieces
½oz fresh ginger, grated
½ pint milk
1 egg for eggwash
Method
Put the rhubarb, sugar and ginger into a pan, heat gently and stew the rhubarb until soft.
Pre heat oven to 170°C.
Put flour, baking powder and butter into a mixing bowl and mix together to form fine crumbs.
Add the rhubarb and ginger to the mixture.
Slowly add the milk to bind the mixture together.
Pull the mixture out of the bowl and onto a floured surface, kneading as little as possible.
Roll out the mixture to around 1½ inches and use a cutter (we use a 3 inch cutter) to cut out the scones.
Place the scones onto greaseproof paper on a baking tray, brush on egg wash and bake for around 25 minutes.
Allow to cool slightly on a wire rack, then enjoy!
View all latest blog posts here.
Back to Journal

Back to Journal