Lizzie's Work Experience at Holkham
August 5, 2021 | Holkham voices | 7 minute read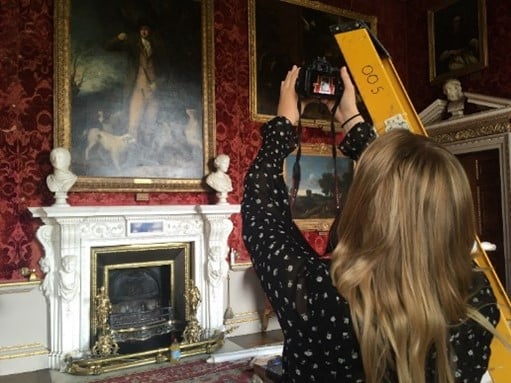 We are pleased to offer a number of work experience placements for local school pupils each year to help them understand more about their potential career path, as well as learning about the different aspects of the Holkham Estate. Lizzie joined us for seven days in July this year and gained valuable experience within marketing, surveying, property lettings and tourism by splitting her time across different teams. Here's what Lizzie got up to during her time here.
Monday 12th July
When I arrived at Holkham on Monday morning, I was welcomed by the Marketing Department. I was quite nervous when I arrived, but the team were so lovely and kind and helped me find my feet very quickly. I started my day with an introduction and I was given my tasks for the next 3 days. One of my tasks for the day was to criticise the website and find new ways to develop and improve it from a fresh set of eyes. This was beneficial for me and the Marketing Team as it allowed me to see what made a good website and what didn't. It also allowed the team to see what a younger set of wants to see when looking at a website. My next task was to go out and make an Instagram reel for the Holkham Estate, which was fun as it allowed me to go and see all of the different departments that help run the everyday of Holkham. This helped to develop my communication as I had to ask them to be in my video. The last task of the day was to 'go see' a hall tour, which was very interesting because it gave me a wider knowledge of the history of the building and the family.
Tuesday 13th July
On Tuesday, I started with a meeting with the Marketing Team about planning the rest of the year. This involved Christmas planning! It was very interesting as it allowed the whole team and myself to come up with new ideas and allowed me to see all the different elements they have to think of when planning ahead. The next task was to get some pictures from the Hall for a marketing project. After the pictures, we then had a second meeting where we talked about the Autumn events and made sure everything was in place for these. In the afternoon, I went over to the National Nature Reserve where I was met by Jake who runs the conservation within Holkham. Jake and I went on a 'VIP' nature tour where I saw lots of species of birds that I had never seen before and ones that would be very close to extinction if it wasn't for Holkham taking some action.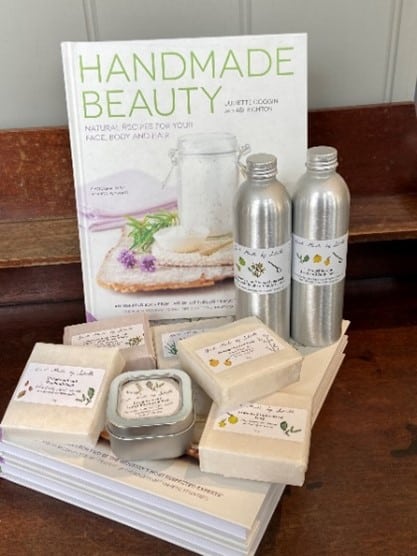 Wednesday 14th July
On Wednesday, I started my day by writing my blog. Once finishing the first two days of my blog, Ellie and I went to put up new signs around the Holkham estate and over at Wells Beach Café, Freeman Street and at Lady Anne's Drive. We started by taking the Wonder electric bike to go around the estate but when we went outside of the estate, we went in the pool car. This took up most of the morning so when we arrived back to the office, we then went to take pictures of products in the gift shop for the 'Product of the Month' which is something the marketing team want to do each month. The last task that we did today was to interview different members of staff from different departments to make a short video of why you should work and what makes Holkham a great place to work.
Thursday 15th July
On Thursday, I started a new part of my work experience in the land and property department. I was with Scarlet today who she is a Residential Lettings Coordinator. Scarlet wanted to show me what she did in her role. I started by drafting tenancy agreements which were going to be sent out to the new tenants who were moving into some of Holkham's buildings. I also drafted some 'Licence to Occupy on a Short-Term Basis' forms. I found both drafts interesting as I hadn't done anything like it before. Later in the day, we looked around a property that was going to be occupied within the next couple of days and it was great to see what a Holkham house looks like.
Friday 16th July
On Friday, I was with Caitlin for the day. Caitlin is a Rural Graduate Surveyor, which is someone who values the assets of the farm and estates, advises clients on legal and tax issues, and develops land use. Caitlin and I started the day with a meeting with a man from UEA who wanted access to use some of Holkham's land to do some research. We then went over to Burnham Norton and had to try and find a water metre to see what the reading was, but we couldn't find it! After walking around the field and having no luck, we moved on with the tasks we had to do that morning. The next stop was in Burnham Thorpe where we had to check out a gate that had been flagged as not accessible due to a fence panel. However, when we arrived the footpath had been overgrown and was inaccessible before it had even reached the broken gate. We then headed back to the office to get some time out after a long morning in the sun and time to assess what we had found. In the afternoon, I helped Caitlin with a competition they had entered with the estate. My job was to colour different areas on a map that were either grassed areas, boundaries, or areas of significance. This was my favourite day out of all my time at Holkham.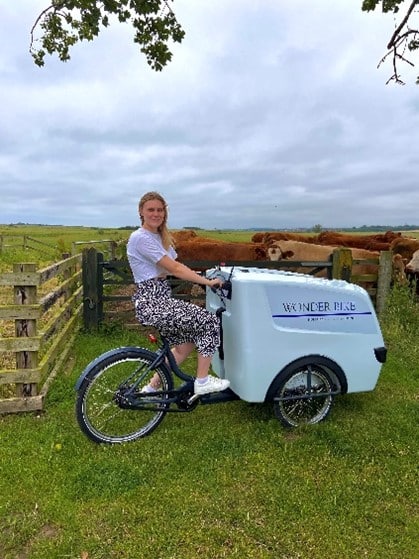 Monday 19th July
On Monday, I started my second week of work experience which was over at Pinewoods Holiday Park which is in Wells-Next-the-Sea but still part of Holkham. I started the day with a tour of the holiday park with Becky. I didn't realise how big the park was! Once I came back from my tour, I spent some time with Maggie who oversees all the sales of the caravans and lodges, and she showed me what she does and gave me lots of background knowledge about the different caravans that were for sale. I also spent time with Amelia who is the administrator. She showed me all the different things she must do each day and we did a lot of cashing up from the shop and the reception.
Tuesday 20th July
On Tuesday I was with Jayne in the morning. Jayne is the accountant for Pinewoods and showed me how to use Sage (which is the software that they use) which I found surprisingly easy to pick up. Jayne showed me how to add invoices to the system and how to pay them out. I spent the afternoon with Kayleigh who is the reception manager. I did lots of KPI's to help show how full they were each month. I also went out with Abi, and we put welcome bags in caravans that were expecting new people later that day or the next day.
If you are interested in completing some work experience here at Holkham, please click here for further details.
View all latest blog posts here.
Back to Journal

Back to Journal