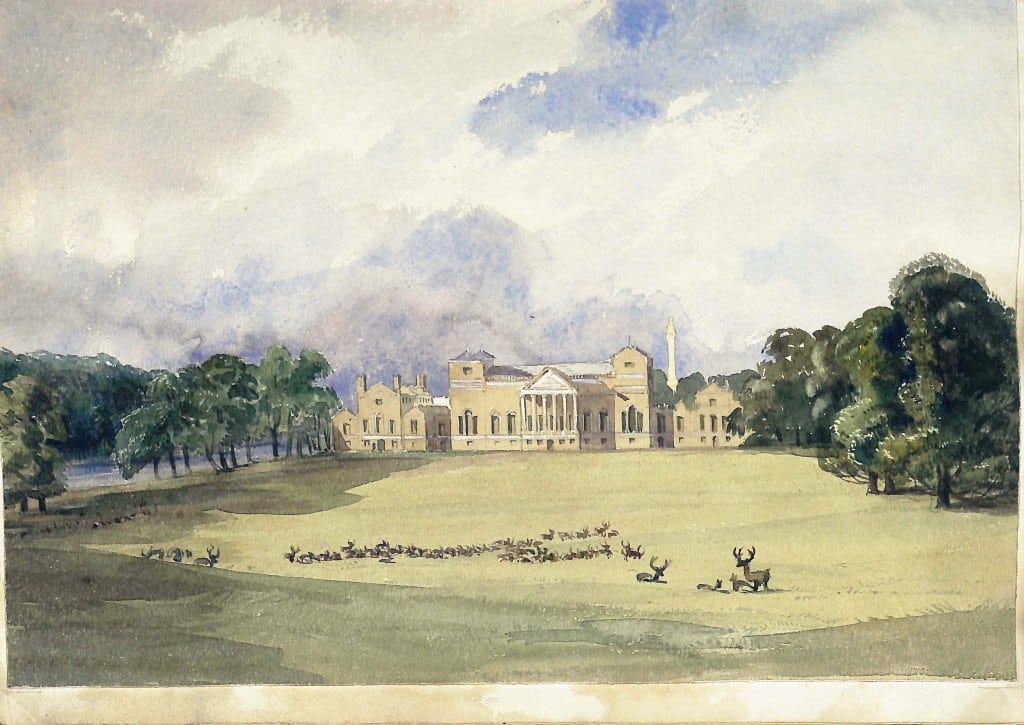 Watercolour World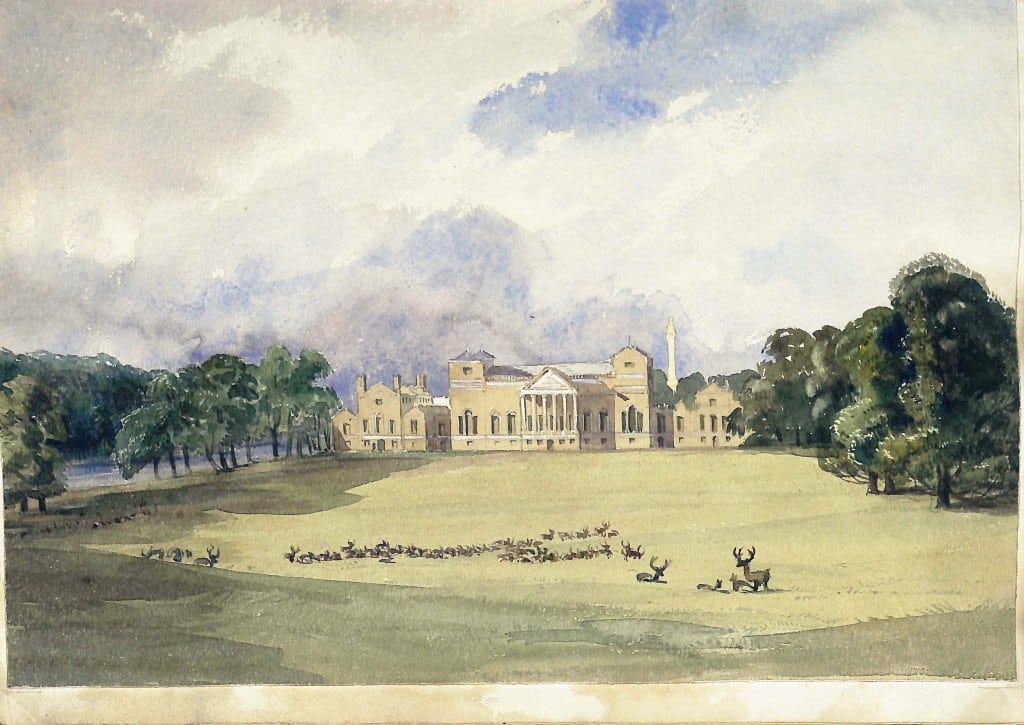 Over the summer, Holkham Hall was invited to collaborate on a project called the Watercolour World.
Watercolours are important historic documents; because of their fast drying time, they were often used by painters to capture a living scene before rendering the work in oils at a later stage. They are also easier to work with than oil paint, and so were available to amateurs as well as to professional artists. However, because of their perceived lack of status, many have escaped the scholarly and aesthetic attention lavished on more sumptuous oil paintings. They are also highly susceptible to damage by light, and so have often been hidden away in albums and store rooms, to protect them from decay.
The Watercolour World is creating a free online database of documentary watercolours painted before 1900. The database is designed to be interactive, so visual records can be explored on a world map or searched for by topic or artist. It is also possible to compare watercolours from multiple collections in one place. Though the Watercolour World is a UK-based charity, the project is global, and they have collaborated with international organisations such as the Metropolitan Museum of Art, the Hermitage, and the Uffizi.
The project was founded in 2019 by Dr Fred Hohler. This is not Dr Hohler's first major cataloguing project, as in 2002 he founded The Public Catalogue, a project which sought to photograph and catalogue over 250,000 publicly owned oil paintings in the UK. The result was a series of physical catalogues, arranged county-by-county as well as an online database, which is now available as ArtUK, and is an invaluable resource for Art Historians and the wider public. If this project was ambitious, the Watercolour World is even more so, with a global rather national objective.
During two days work at Holkham, over 300 works were digitised, approximately 260 of which can be viewed online. These images are diverse works, which include: views of Rome and Venice by the celebrated landscape artist Gaspare Vanvitelli (1652 or 1653-1736); 19th century illustrations of Native American traditions; and an album of drawings contributed to by several members of the Coke family.
This album is a fascinating document. An inscription in the front of the book tells us that it was presented to Lady Ann Coke by the painter Sir George Hayter RA (1792-1871) in May 1824. For a long time, it was presumed the album had belonged to the second child of Thomas William Coke through his first marriage, Lady Ann Coke, Viscountess Anson (1779-1843). Viscountess Anson was a talented artist in her own right, and supposedly taught to draw by Thomas Gainsborough; a number of works by her hang in her marital home, Shugborough Hall. However, Thomas William's second wife –Lady Ann Keppel (1803-1844) – was painted by Hayter in late 1823, and the artist painted Thomas William himself the following year. This personal connection between the artist and the Cokes makes it more likely that the album was gifted to this second Lady Ann.
The album has been contributed to by many different hands including Hayter; Lady Frederica Anson (1814-1837), daughter of Viscountess Anson; Lady Maria Keppel, sister-in-law of Lady Ann Keppel; and Henry Coke (1827-1916), son of Lady Ann Keppel and Thomas William Coke. It appears to have been a family keepsake, passed to different members of the family, or having had their sketches pasted it. Correspondingly there are views included from across Europe, of which there are a couple of particularly charming views of German landmarks painted by Lady Frederica Anson, in 1835.
The digitisation process utilised a portable scanner to capture the works. This scanner uses cool LED light; this is crucial, as use of heat or exposure to UV can degrade watercolours. The scanners do not come into direct contact with the works, but use a raking arm to capture the image, even through glass. This process was particularly useful for members of the collections team, as we are fortunate to already posses such a scanner, but it had previously only used on library material. It was instructive to see what could be achieved on other categories of items, but the ability to scan items under glass was particularly illuminating.
Holkham's watercolour collection can now be viewed digitally through the Watercolour World's Website.
View all latest blog posts here.
Back to Journal

Back to Journal