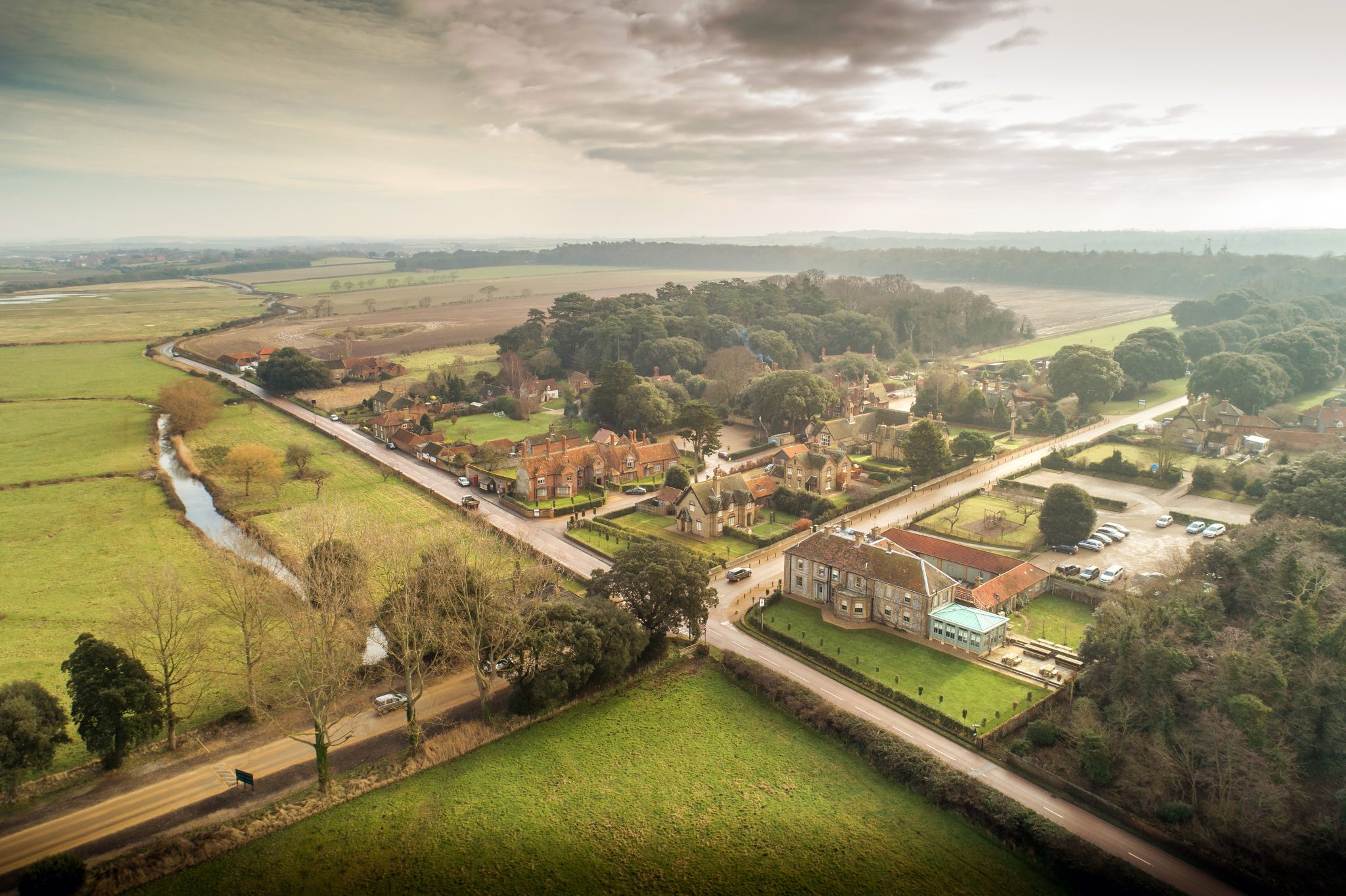 Visit Holkham
Plan your visit to The Victoria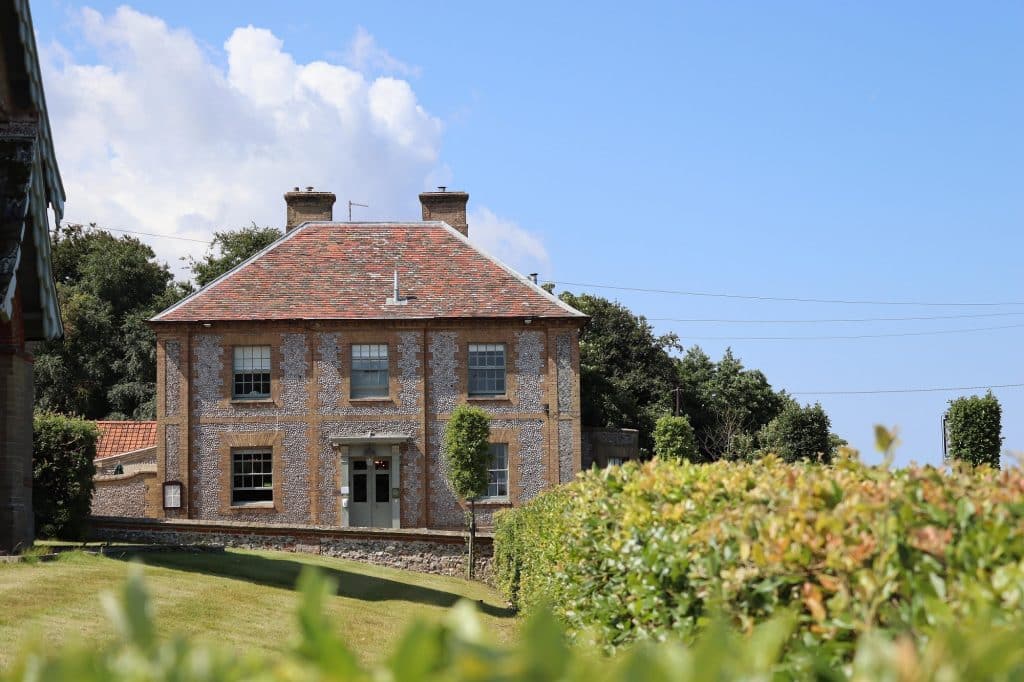 The Victoria – fondly known as The Vic – is our hotel and restaurant, perfectly located between Holkham Park and Holkham Beach. With 20 bedrooms and a tempting menu, it's a popular choice for a coastal retreat.
On this page, you'll find information ahead of your visit about arrival, parking and directions, as well as a handy list of FAQs.
For photographs, a virtual tour, hotel room descriptions and menu samples to tickle your tastebuds, click on the button below.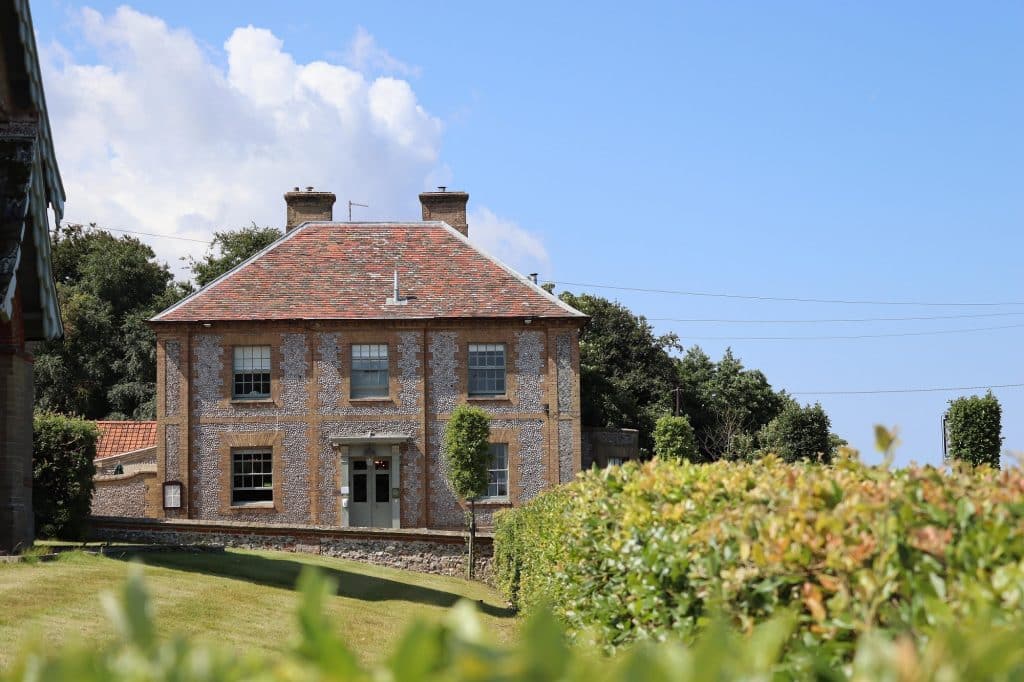 Restaurant opening times
Lunch: served midday – 2.30pm
Dinner: served 6:30pm – 9pm
Hotel opening times
Reception: open 9am – 10pm, call 01328 711 008
Check in: 3 – 10pm
Check out: by 11am
Getting here
You will find The Victoria on the corner of the A149 coast road and Park Road, using the postcode NR23 1RG. Turning onto Park Road, towards Holkham Park, the car park can be found on the right and is well-signposted.
If you are staying in Ancient House (rooms 11-20), we advise parking in the Ancient House car park. This is also accessed from the A149 coast road and is signposted 'Holkham Village'. Turn into this area and you will find the exclusive parking for Ancient House guests. To check in, please make the short walk from this car park to The Victoria's main building.
Parking info
Parking in The Victoria and Ancient House car parks is for hotel guests and diners only. It is free of charge.
EV charging
There are four electric vehicle chargers available to residents and diners. Charging costs 57p per KW. Additional chargers can be found in Holkham Park and on Lady Anne's Drive (Holkham Beach). Our EV chargers are operated by Park & Recharge.  Sign up and charge via the website, or download the app from the App or Play Store using the buttons below.
FAQs
Can I bring children with me?
Of course! We have a special children's menu if you are dining with us, and several of our bedrooms are suitable for families. You can learn more about our rooms here by viewing our virtual tour or reading the room descriptions.
Can I bring my dog with me to the restaurant or hotel?
Yes you can. We are completely dog-friendly in the main Victoria building where you will find the restaurant and bedrooms 1-10. The Ancient House (rooms 11-20) is not dog-friendly.
We welcome dogs in the bedrooms within rooms 1-10 at an additional charge of £10 per dog per night.
Do you have parking at the hotel and restaurant for cars and bicycles?
We have car parking at The Victoria and at Ancient House which is exclusively for hotel guests and diners at our restaurant.
We have a dedicated shed for bicycles within the courtyard. Please ask at reception and we'll show you where to park your bike.
Do you have EV charging?
We have four charging points here at The Victoria. Charging is available at a cost of 57p per KW.
There is also EV charging available at Holkham Park and Lady Anne's Drive.
Is there public transport?
There is indeed. We're fortunate to be just 100m (around a one minute walk!) from bus stops for buses travelling in both directions. The 36 Coastliner stops here between Kings Lynn and Fakenham, stopping in Wells-next-the-Sea, Burnham Market, Walsingham and several other lovely Norfolk villages. There are easy connections to help you access the best the county has to offer.
Up-to-date travel information can be found on traveline.info
Can we park in your car park to go to the beach?
No – our car parks are for diners and hotel guests only. Parking for Holkham Beach is available at Lady Anne's Drive.
Do you offer any wellbeing services?
We are sorry but our in-room massages provided by North Norfolk Natural Therapy are currently unavailable.
Is your menu locally sourced?
It certainly is. Whenever possible we use ingredients grown and raised on the estate; game from the shoot, beef from the marshes, venison from the park, vegetables from the walled garden, lamb and potatoes from the farm.
Our menus vary dependent on the season and the produce available. See our sample menus here.
Do you cater for vegetarian, vegan, and gluten-free diets?
Yes we do. Our menus are marked with symbols depicting which diets our meals are suitable for. Our staff would be happy to help with any queries if you are concerned, and do let us know about allergens or dietary requirements when placing your order.
Do I need to book a table for lunch or dinner?
Yes please – we would strongly recommend booking so that you can be sure you will get a table.
Is there a dress code?
No, we do not have a dress code (but please do wear something!).
Can we book a table outside?
No. We do not book tables outside in case of bad weather. If you have a table booked inside but would prefer to be seated outside upon arrival, we may be able to seat you outside. Please ask when you arrive for your meal.
Can we just come for a drink?
No – we are a restaurant and hotel. Guests staying with us can use our rooms and outdoor spaces to enjoy drinks, but otherwise, we are only open to those wishing to dine at The Victoria's restaurant. We would strongly advise booking ahead for your meal.
Can we order vouchers for Holkham through the hotel?
Holkham vouchers must be ordered through the Holkham ticket office, near the Courtyard Café and gift shop. You can also order these over the phone by calling 01328 713111.
Holkham vouchers can be used in The Victoria hotel and restaurant.
I'm staying at The Victoria. Do I need to book tickets to go to Holkham Hall?
Yes, you will need to book tickets to Holkham's events and attractions through the ticket office or via the website.
Please note that Holkham Hall is open on Mondays, Thursdays and Sundays only.
Can I charge my electric vehicle?
Yes, we have four electric parking chargers for the use of residents and diners. Charging costs 50p per KW and additional chargers can be found in Holkham Park and on Lady Anne's Drive (Holkham Beach). Our EV chargers are operated by Park & Recharge.