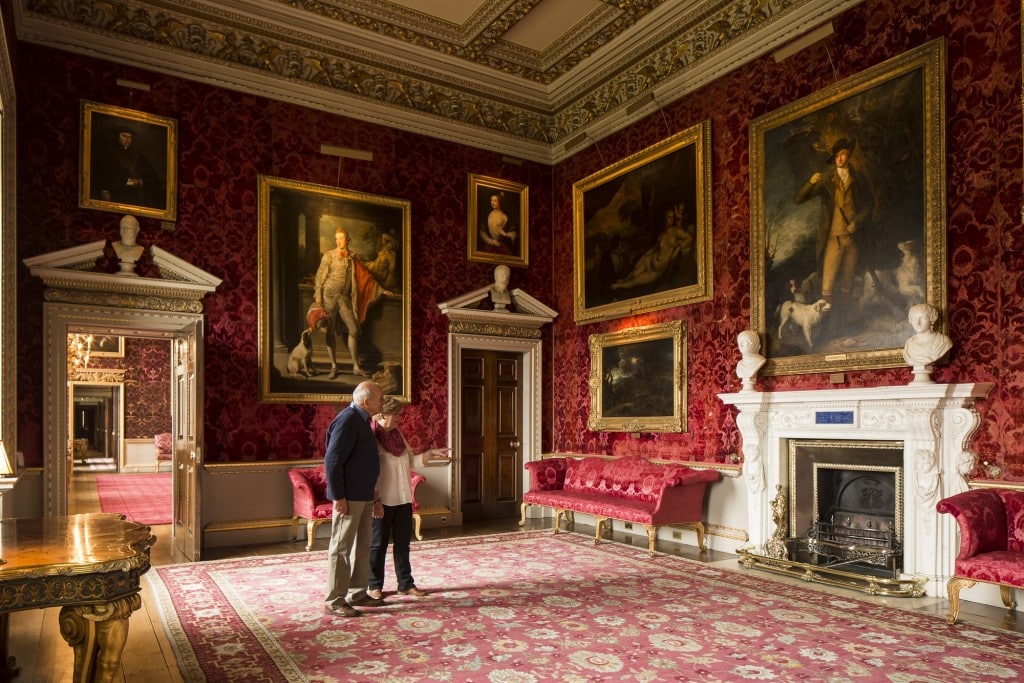 Romance in the Air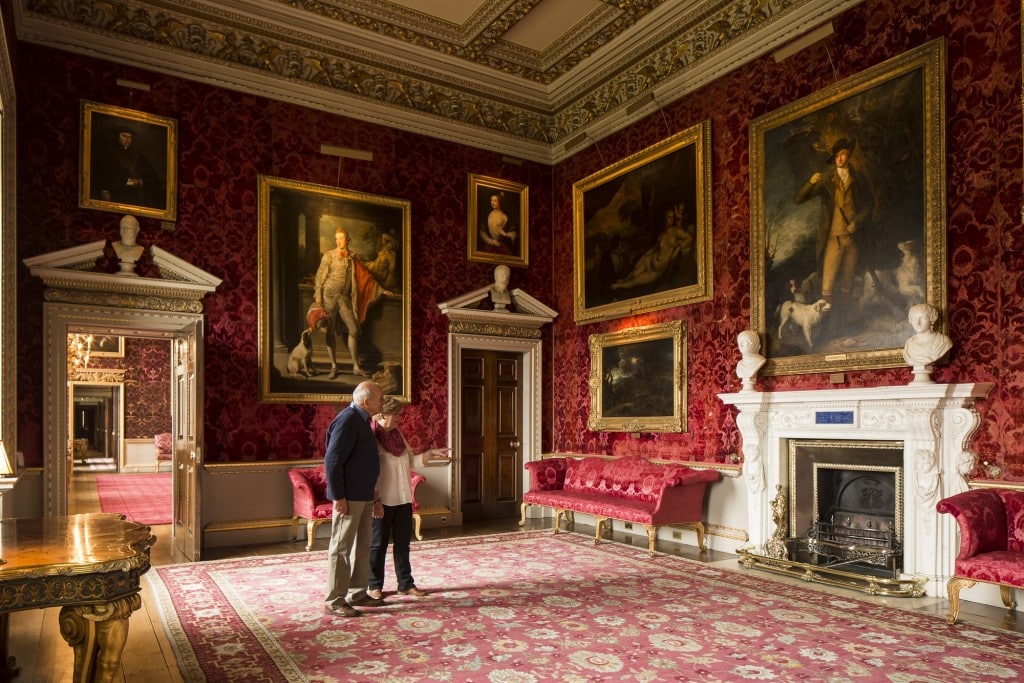 In the South Dining Room there are two full-length portraits of Thomas William Coke (Coke of Norfolk) but they couldn't look more different! The earlier painting of Thomas in Italy on his Grand Tour shows him as an attractive, debonair young man capable of making heads turn wherever he went. The painting documents a moment in time when youth, beauty and perhaps love were in the air.
On 17 April 1772, Good Friday, Thomas had been a witness at 19-year-old, Princess Louise of Stolberg's private wedding to the ageing Bonnie Prince Charlie, the Jacobite claimant to the English and Scottish thrones. It was reported that many English visitors, as well as Italians, flocked to the wedding and there were two days of celebrating before the newly-weds along with several of their guests, including Thomas travelled to Rome to continue their festivities.
When in Rome the Princess Louise and Charles III (as he had signed his marriage certificate) commanded much attention, and they attended many lavish events including the famous masquerade ball where Princess Louise danced the night away with Thomas, a.k.a. 'le Bel Anglais'. Princess Louise was extremely pretty and was described as having 'the complexion of an English girl, a dazzlingly fair skin, dark blue eyes, a slightly retroussé nose, and a piquant, fascinating manner'. This contrasted with her new husband, at almost 30 years her senior and had experienced life on the battlefield and thoroughly indulged in the excesses available to him at court. It was perhaps no surprise that there was widespread speculation that Princess Louise had fallen for Thomas.
Thomas and Princess Louise would have been able to meet at other balls and parties they attended when he was visiting Rome, and he certainly left his impression in 1774 later she sent him a life-sized portrait by Pompeo Batoni, the 'go-to' portrait artist Rome in the 1770s. Thomas is portrayed in his masquerade-dress in which he danced with the Princess, a coat and breeches of pearl-grey satin richly embroidered in rose colour; and over his left shoulder hangs a cloak of rose colour lined with ermine; in his right hand is a Cavalier hat with rose and grey plumes. In the background is a vista of Italian scenery and some classical colonnades, while immediately behind him, and extending across the picture, is a statue of a love-lorn Ariadne. It was well-known that Princess Louise felt that this statue, which is part of the Vatican collection, looked very similar to herself. Was this painting sent so show Thomas her true sentiments? However, for Thomas the moment had passed as in the following year he had fallen for and married Jane Dutton. The painting was displayed in Longford and only came to Holkham after the death of Jane, perhaps only then he was able to reminisce on that golden time as 'le Bel Anglais'.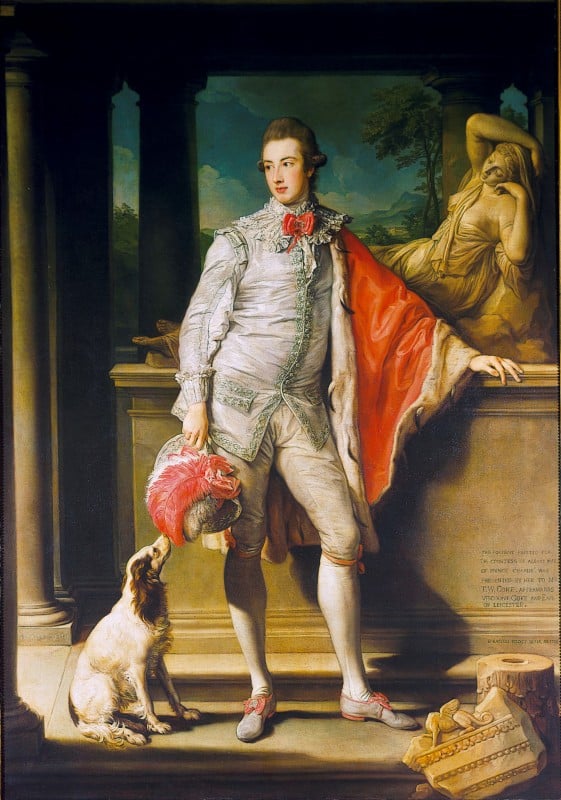 View all latest blog posts here.
Back to Journal

Back to Journal