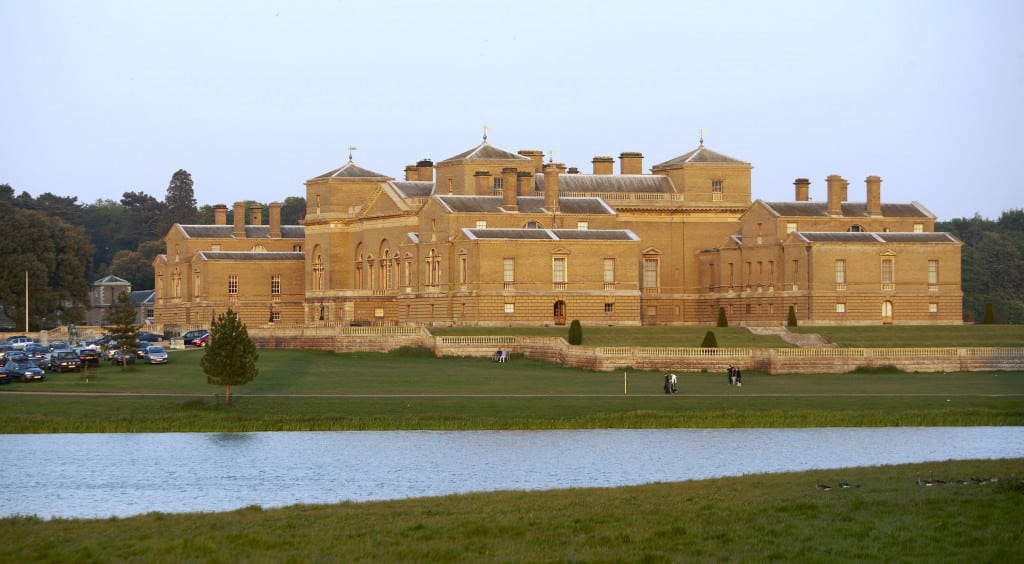 Our 2021 Holkham Highlights
January 7, 2022 | Holkham voices | 8 minute read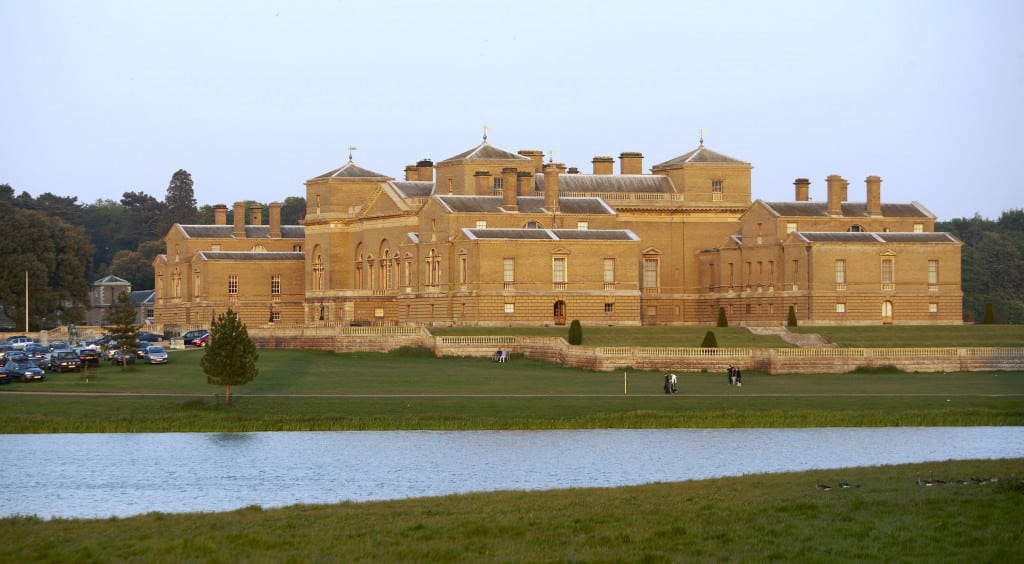 The new year is often a time for reflecting on the past twelve months and the highs and lows they brought. 2021 continued to be a challenging time for many, but there was lots to smile about at Holkham. Our open landscapes and nature offered a safe outdoor space to enjoy and to reunite with loved ones, while our events brought people together. Here, some of our colleagues comment on their 2021 highlights.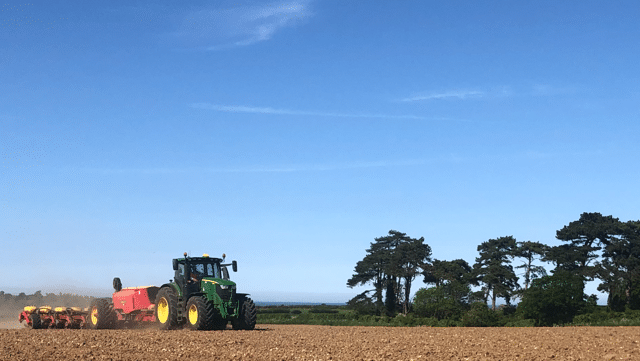 James, General Manager, Holkham Farming Company
My highlight is that we have got to Christmas and all the departments within HFC have had a successful 12 months and can finish the year knowing many objectives have been met. This will be the first time this has been the case given the roller coaster of weather we have experienced over the last 36 months!
We had a successful calving and lambing in the spring, a great potato and combinable crop harvest with good quality crops across the board and the estate is looking better than ever with the floristic margins and wild bird seeds.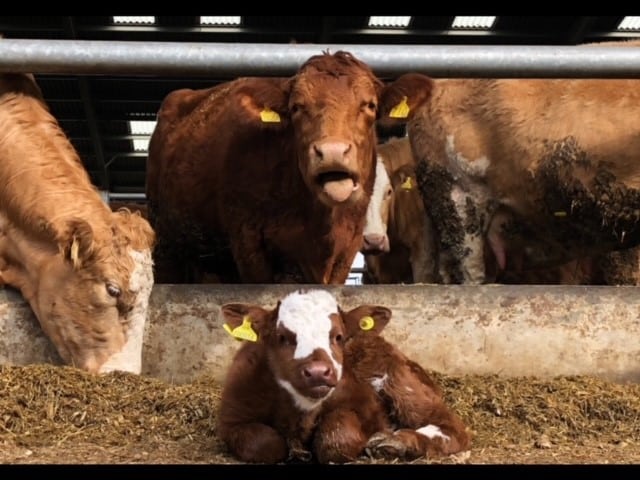 Leigh, Head of Enterprises
It is so rewarding to see our team recognised by an external assessor such as Visit England and to achieve 100% in the team section score was outstanding. The team have worked so hard this season to give our customers memorable and enjoyable days out and we are all delighted to have been able to do this for our customers..
One highlight for me was the Triathlon weekend. It is always wonderful to see so many people; competitors and spectators enjoying the park. It is often events like these where I feel our team work is really shown, where we all work together to make each event a success. Of course, I can't give a highlight without mentioning Holkham Christmas, the quality and experience this year I feel was the best we have achieved, it was great to be part of it.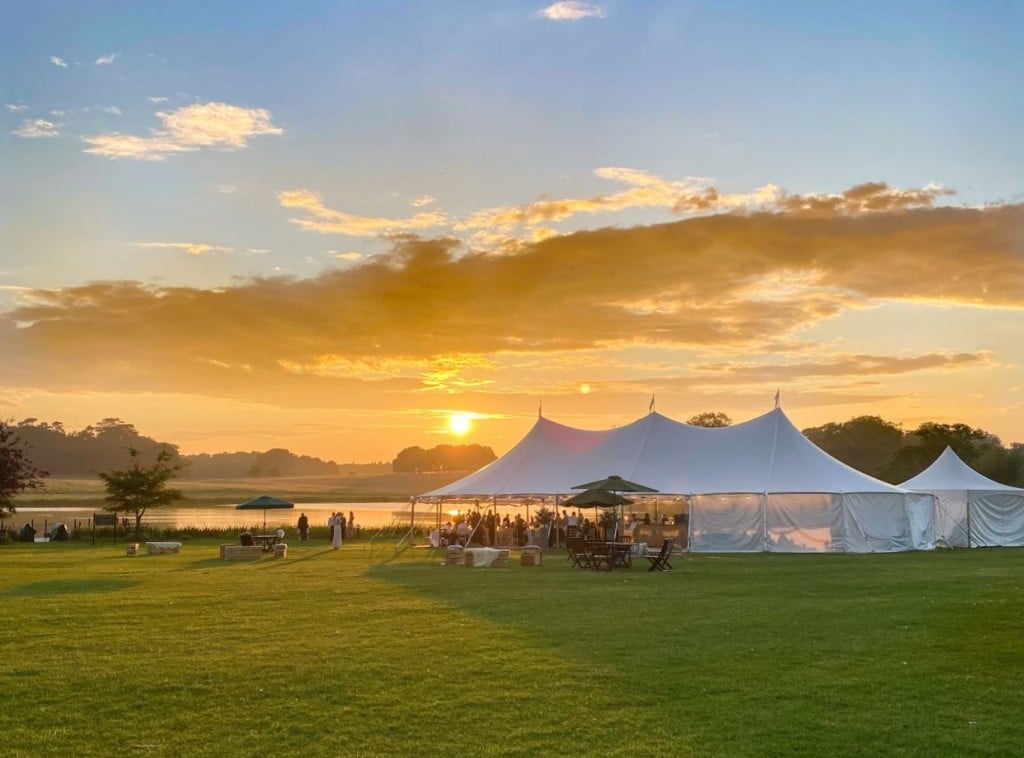 Belle, Weddings & Events Manager
We restarted weddings at Holkham after 537 days, putting on the very best show despite the challenges Covid throws at us. Seeing families coming back together after months apart, and hearing a room full of laughter made all the hurdles worth it.
We delivered the most weddings we've ever operated at Holkham, within a tiny 6 month window, to the very best standards, with zero compromise on service, style or smiles!
We held our first ever Jewish wedding at Holkham – with one of the largest number of guests we've ever had, on one of the busiest weekends of the year – August bank holiday. Mazel tof!
Nigel, Car Parking Manager
We've so far this year parked over 374,000 cars. That's 80,000 more than last year, and we're still smiling!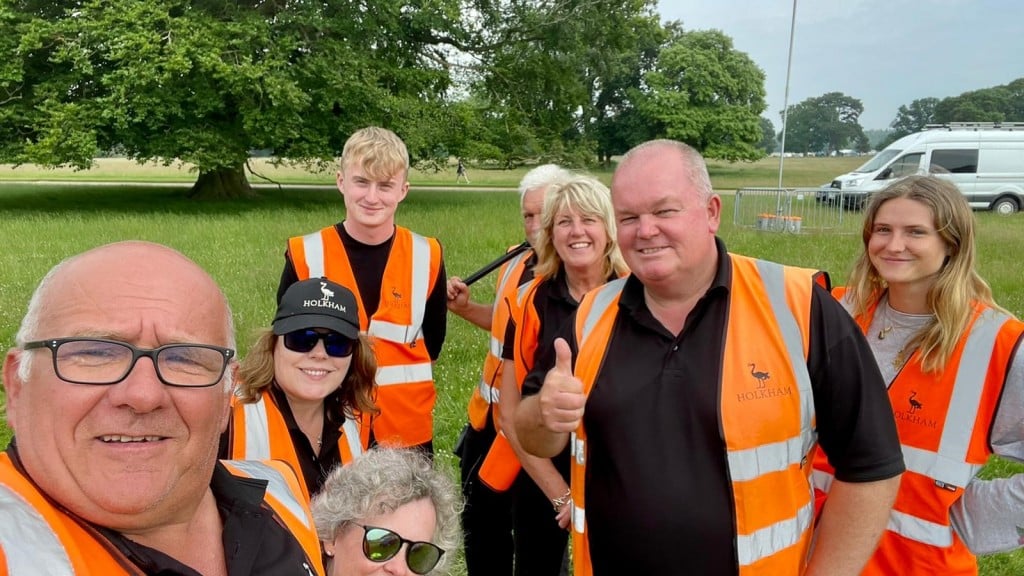 Sarah, Visitor Experience Manager
I can't pick just one! I can't pick just one! The Festival of Sport was a huge success and we all did it in memory of a very special colleague. Winning the Coach Awards was a real highlight, as was being awarded the Gold Accolade by Visit England. We saw an increase in group bookings too. The awesome teamwork meant we were able to cope with the numerous COVID changes and their impacts.
We have delivered so much this year, including 4500 people on Candlelight Tours, over 11000 people visiting the Hall and a further 7800 enjoying the Walled Garden, alongside our other walks, tours and events.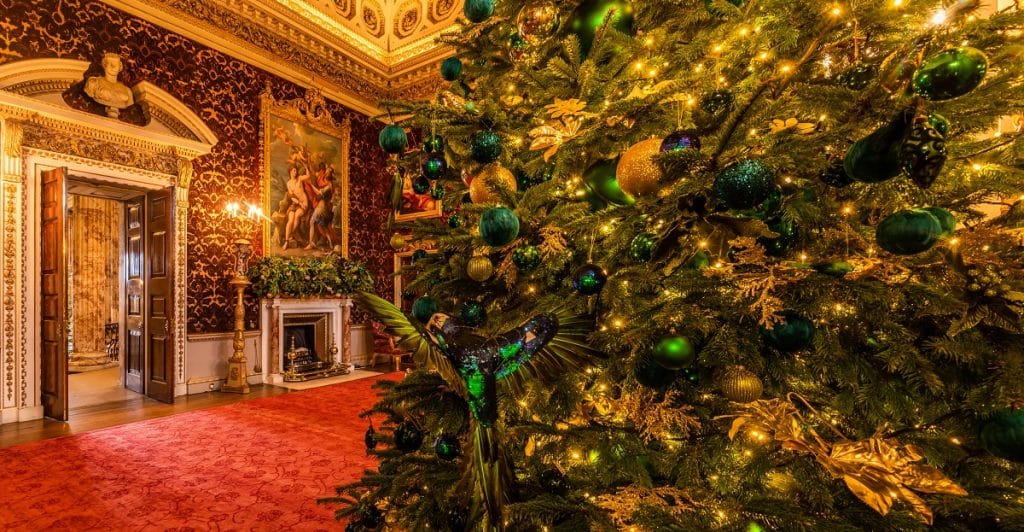 Alex, HR Manager
How we all pulled together after the devastating loss of a colleague, forging on with delivering the events that he had planned so well.
I'm impressed by how well Enterprises, the Vic and Pinewoods dealt with the massive surge in staycations this summer. It was absolutely amazing; they worked tirelessly.
Teresa – our payroll hero! – has worked so hard to do the right thing by our teams throughout the ambiguous Covid changes, making sure everyone gets what they are entitled to.
I'm also delighted that Laura, our new HR apprentice, is already bringing so much value to us achieving Ambition 4, bringing to life 'A Great Place to Work'! Thanks Laura!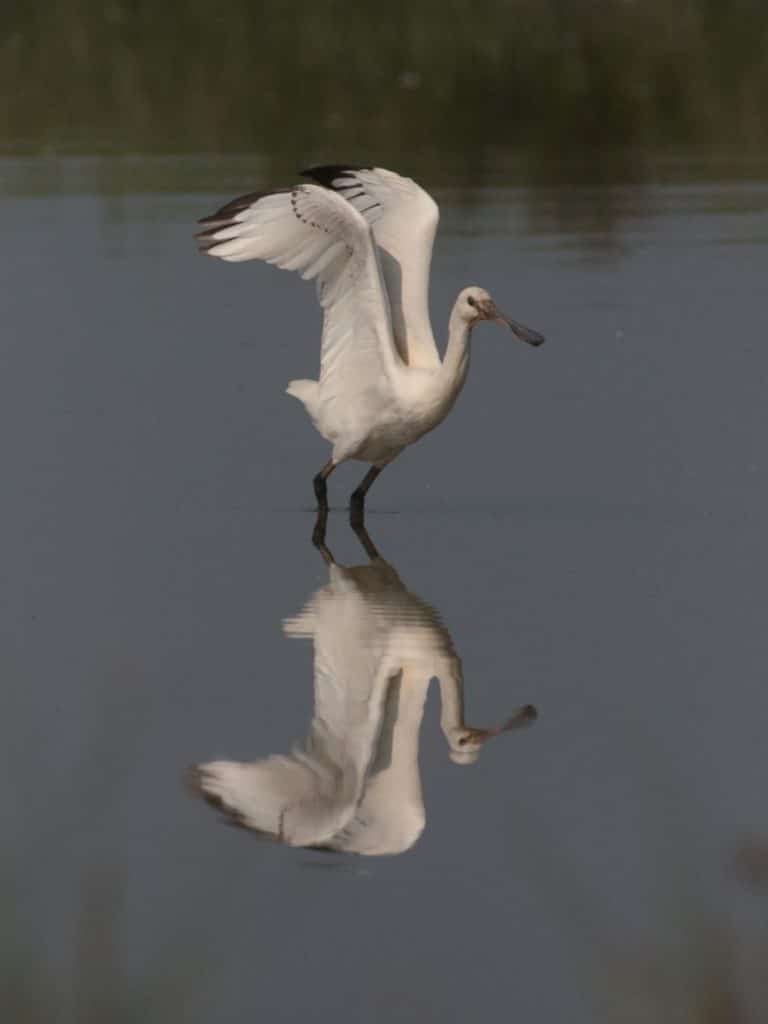 Andy, NNR Warden
Heres a Spoonbill pic, 2021 was a fantastic year on the reserve; record numbers of Spoonbills, Great White Egrets, Avocets, Gadwall and Reed Buntings. Winter has seen good numbers of Pink-footed Geese and Norfolk's first ever Brunnich's Guillemot arrive, the latter a rare Arctic seabird.
Sue, Sustainability and Learning Manager
Gosh – I don't think I can select a particular highlight as everywhere I go across the Estate I see or hear some great work from the teams as they tackle our 3 WONDER goals. I've enjoyed sharing our journey (highs & lows) with other Estates & visitor attractions too.
Mac, Librarian and Historian
We sometimes take the Hall a little bit for granted. It has been standing, completed, since 1764 and those of us who work here have sort of got used to our surroundings. In the spring of 2021, however, we played host to a group of crafts men and women who rather shook things up. Five members of The New Craftsmen group came to stay with us. We were asked to inspire them – and we did. They came back a few months later with beautiful furniture, ceramics and metalwork, which went on display in the hall.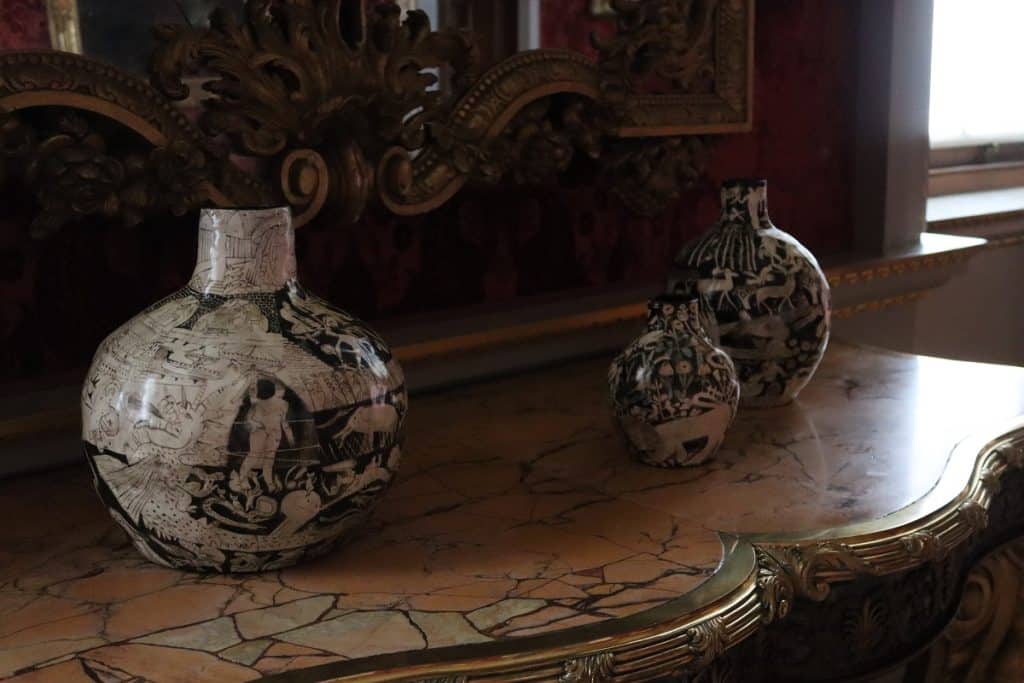 But they also inspired us and made us look again at the artisans and craftsmen who physically created Holkham Hall. Katherine Hardwick and I worked with their creative director, Catherine Lock to put on some very special tours of the hall. We drew comparisons between the stunning pieces the New Craftsmen had brought to us and the talented craftsmen who created the hall. I was then lucky enough to be invited to the headquarters of the New Craftsmen in Mayfair to take part in a fascinating panel discussion on Enlightenment and 'taste' today and back in the Eighteenth century when the hall was created. It was a most inspiring start to my season and a great way to come out of Covid lockdown.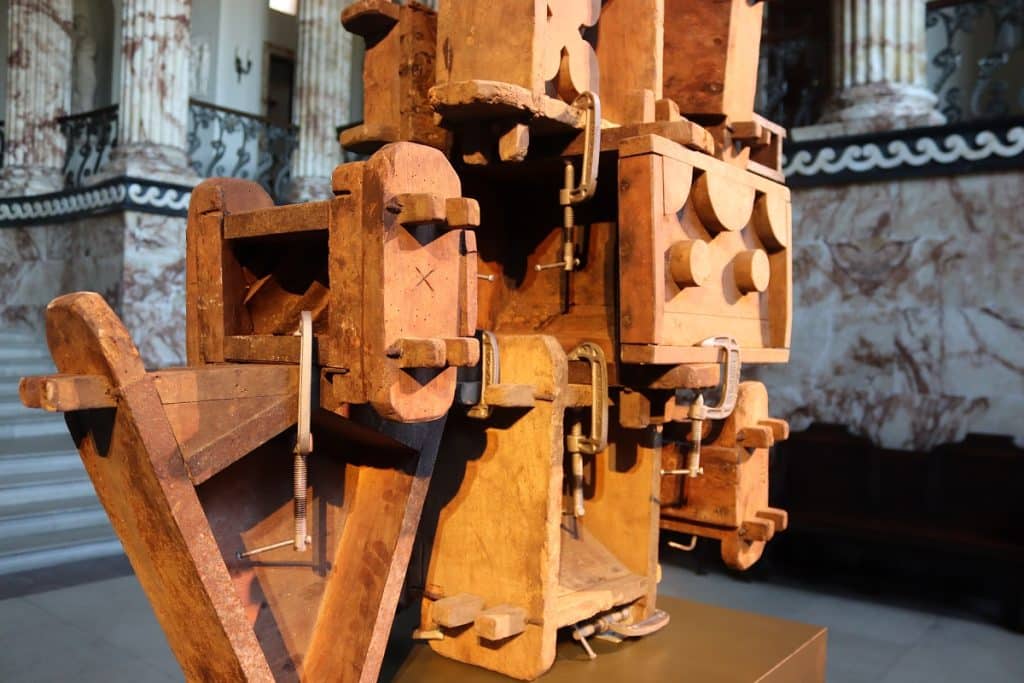 James Bracey, Head of Land and Property
One community highlight was the successful letting of the Lord Nelson, Burnham Thorpe to Woodfordes, and another was our completion of the homes at Blacksmiths Yard, also in Burnham Thorpe. We'vve made excellent progress at Bricknel Close in Castle Acre (pictured) and we're thrilled with the conservation work completed on the Samuel Wyatt Vinery in the Walled Garden at Holkham. We're also thrilled with the appointment of our Trainee Forester, Jake Buck, and his work and success in training so far!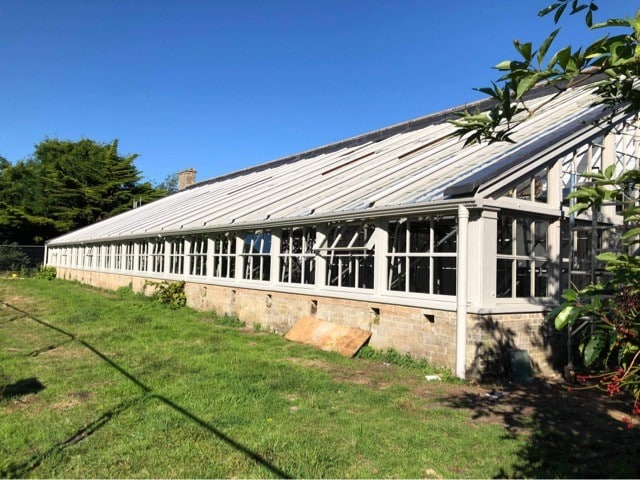 Sophie, Learning and Engagement Coordinator
For us the highlight was definitely having school visits come back to us in the summer term. It was so brilliant to have the children outside doing hands on learning & exploring after they had been doing home schooling & online learning for the last year. I forgot how noisy they can be!
Pinewoods have had a wonderful year, too! Head to the Pinewoods blog to hear from our colleagues there.
View all latest blog posts here.
Back to Journal

Back to Journal