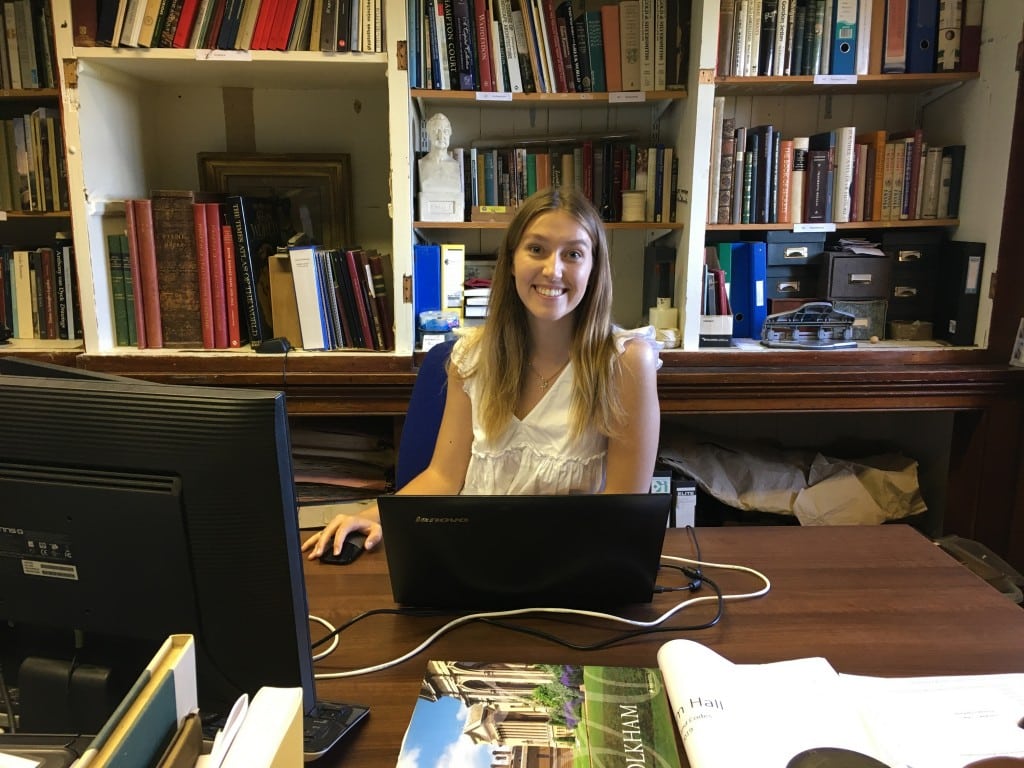 A month in the life of our hall intern
June 22, 2021 | Holkham voices | 3 minute read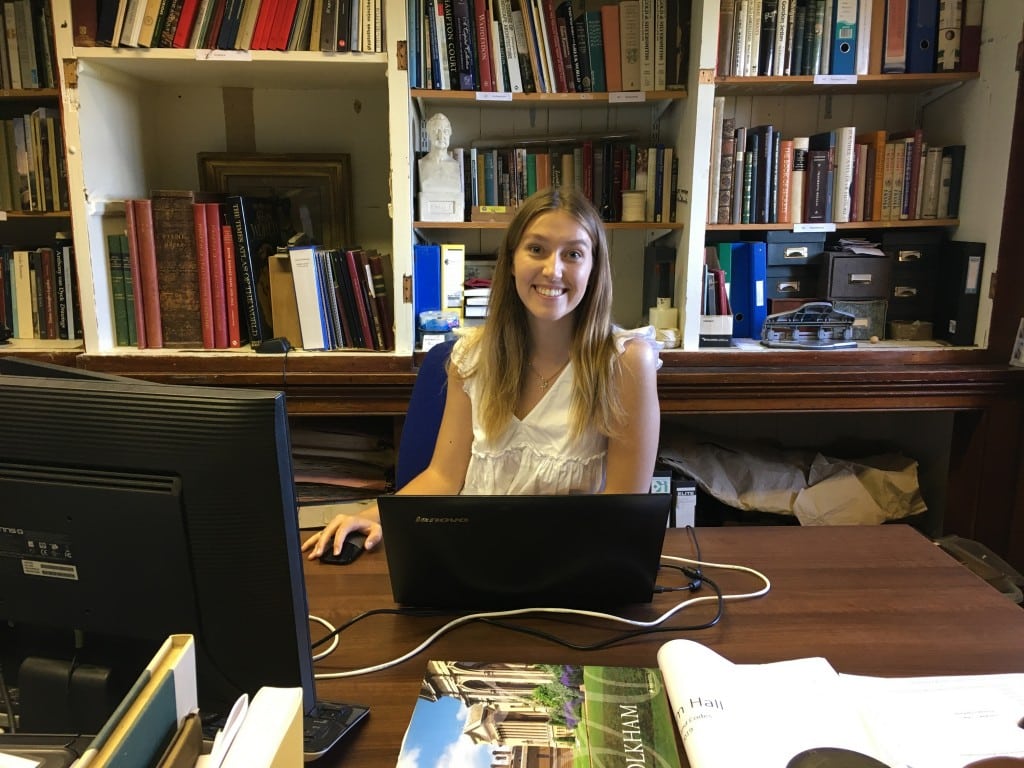 April 2021 marked a very exciting month with the UK beginning to emerge from lockdown and being personally able to finally make the move to Holkham. Since then, I have been kept busy with my placement work in the hall and archives, in the café and with taking the opportunity to explore north Norfolk on my bike, and, of course, spend lots of time on the beach.
My work in the hall has so far seen me looking at the huge range of sixteenth to eighteenth-century maps, charts and diagrams contained in John Innys' Cosmographia books as part of my role in cataloguing these volumes into the ever-growing Holkham database. This has provided a fascinating insight into early modern science, the birth of modern geography as we know it today and the heavily interconnected web of academics, cartographers, engravers and publishers across London, Amsterdam and Paris. It has been fun to connect the dots, and begin to understand this world through the reoccurring names of the significant figures involved in the documentation and representation of contemporary thinking and discovery (naturally including some funky early ideas, including California as an island and South America as a near circular continental land mass). A particular favourite character has to be Dr Roger Long, Master of Pembroke College from 1733 to 1770 and a keen astronomer. He famously constructed a planetarium in the grounds of Pembroke College, and more unusually, developed a waterwork system which he could travel around on a self-made water-velocipede. Working with these old books has also meant that I have been able to receive expert training in the handling, conservation and cleaning.
I have also been lucky enough to receive training from Rachel Langley of the National Trust Textile Conservation Studio, in tapestry conservation and repair – including the chance to help sew some of the slits on the ongoing restoration of one of the Soho tapestries.
Alongside helping collections coordinator Katherine and librarian Mac in the hall, I am also working once a week with Lucy in the archives. So far, I have been helping to log what is in all the numerous old storage tins – in preparation for the exciting renovation reorganisation plans for the archives. Seeing the enormous number of documents, deeds, and charters and seals from the 14th century to the 20th century has been amazing, and noting all the various Norfolk villages that are part of the wider Holkham estates has simultaneously helped me gain a better understanding of the local area, and given me easy destinations for my weekend cycles!
View all latest blog posts here.
Back to Journal

Back to Journal