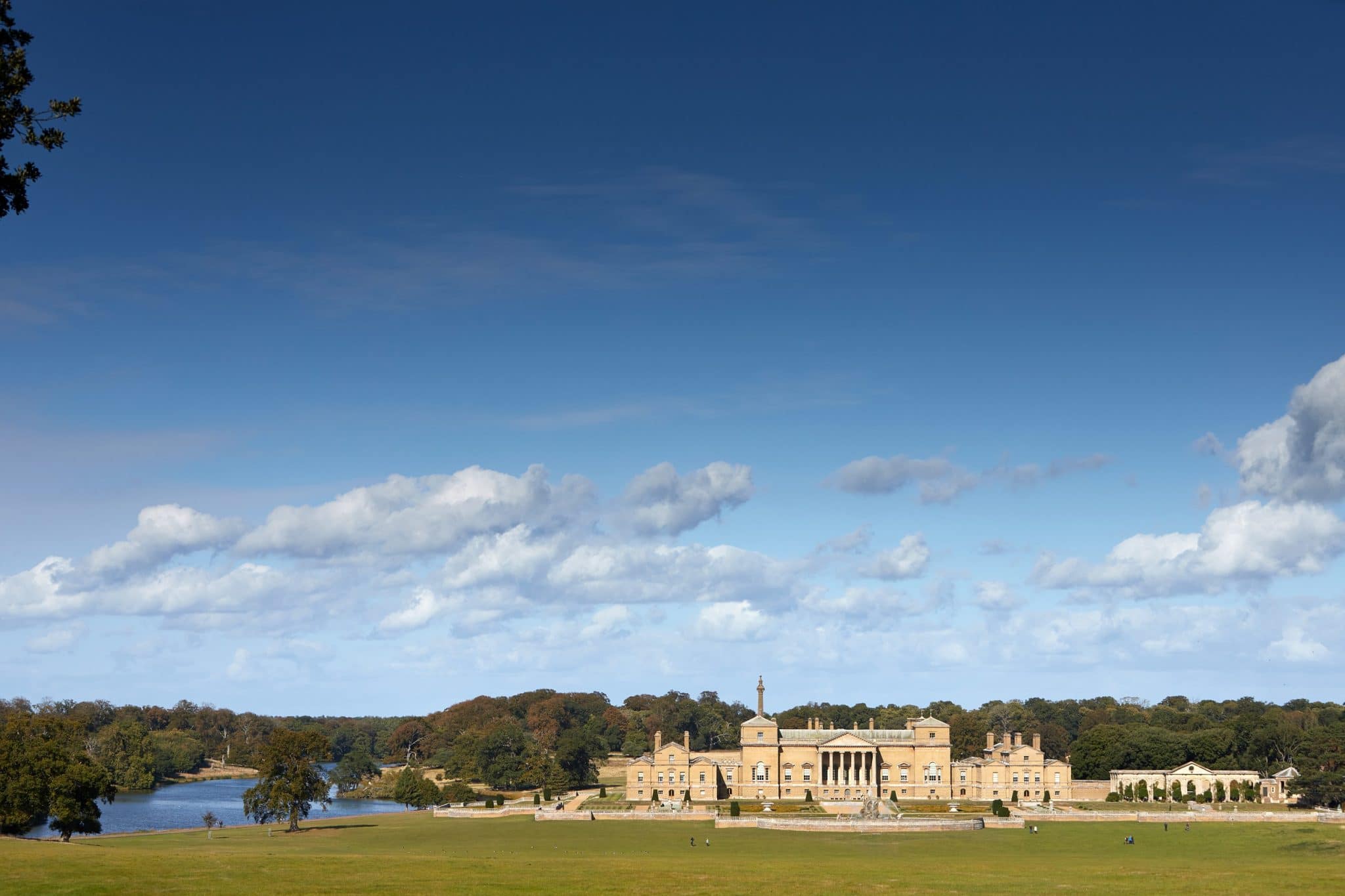 Visit Holkham
Plan your visit to Holkham Hall
Holkham Hall opening times
Your ticket to Holkham Hall includes entry to Holkham Stories and the Walled Garden too.
20th March to 31st October 2022 
Holkham Hall, open Sun, Mon & Thurs, 11am – 5pm
Holkham Stories, open every day, 10am – 5pm
Walled Garden, open every day, 10am – 5pm
Prices
Hall, Holkham Stories & Walled Garden
Adult: £23, Child (5-16 yrs): £8.50, Family (2+3): £50
Holkham Stories & Walled Garden
Adult: £9, Child (5-16 yrs): £4.50, Family (2+3): £25
Directions & parking
Use the postcode NR23 1RH to enter Holkham via the north gates, follow the path through the park until you reach the car park. There is a parking charge of £5 in place which is redeemable in our giftshop on purchases of £30 or more. You'll be greeted by our friendly attendants who will take your payment via card or cash.
Go car free! Enjoy a 30 percent discount on attractions when you arrive by public transport, by bike or by foot.
Parking info
Parking cost: £5 a day
Redeemable on purchases of £30 or more in the gift shop
Parking open: 9am – 5pm
Satnav: NR23 1RH
FAQs
Is Holkham Hall National Trust?
No, the estate is in private ownership. We are members of Historic Houses.
What does my Historic Houses membership include?
Free parking at the Hall, and free access to Holkham Hall, Walled Gardens and Holkham Stories. You must have a valid card with you.
I'm a member of English Heritage, can I get a discount?
Yes, we work in partnership with English Heritage to give their members a 20% discount.
Why is the Hall only open 3 days a week?
Holkham Hall is still a lived-in family home, which the Coke family take pride in opening up to the public for three days. We also host a number of private events and tours when the Hall is closed such as weddings, group visits and school trips.
When is the Hall open?
The Hall is open Sundays, Mondays and Thursdays, 11am-5pm until 31st October 2022. The Hall will re-open for Christmas tours towards the end of November.
When was the Hall built?
The Hall was built between 1734 and 1764.
Who owns Holkham Hall?
The Hall is under the private ownership of the Coke family, who have lived in the Hall since the 1750s.
Can I bring my dog?
We are sorry, only assistance dogs are welcome inside Holkham Hall.
Can I take photos inside the state rooms?
Yes, you are welcome to take photos during your visit. Please do not use a flash. Please obtain prior permission for any commercial photography.
How long does a visit to Holkham Hall take?
We recommend spending at least 1 hour inside Holkham Hall. Tours are free-flow, so you are free to spend as long or as little time inside as you wish.