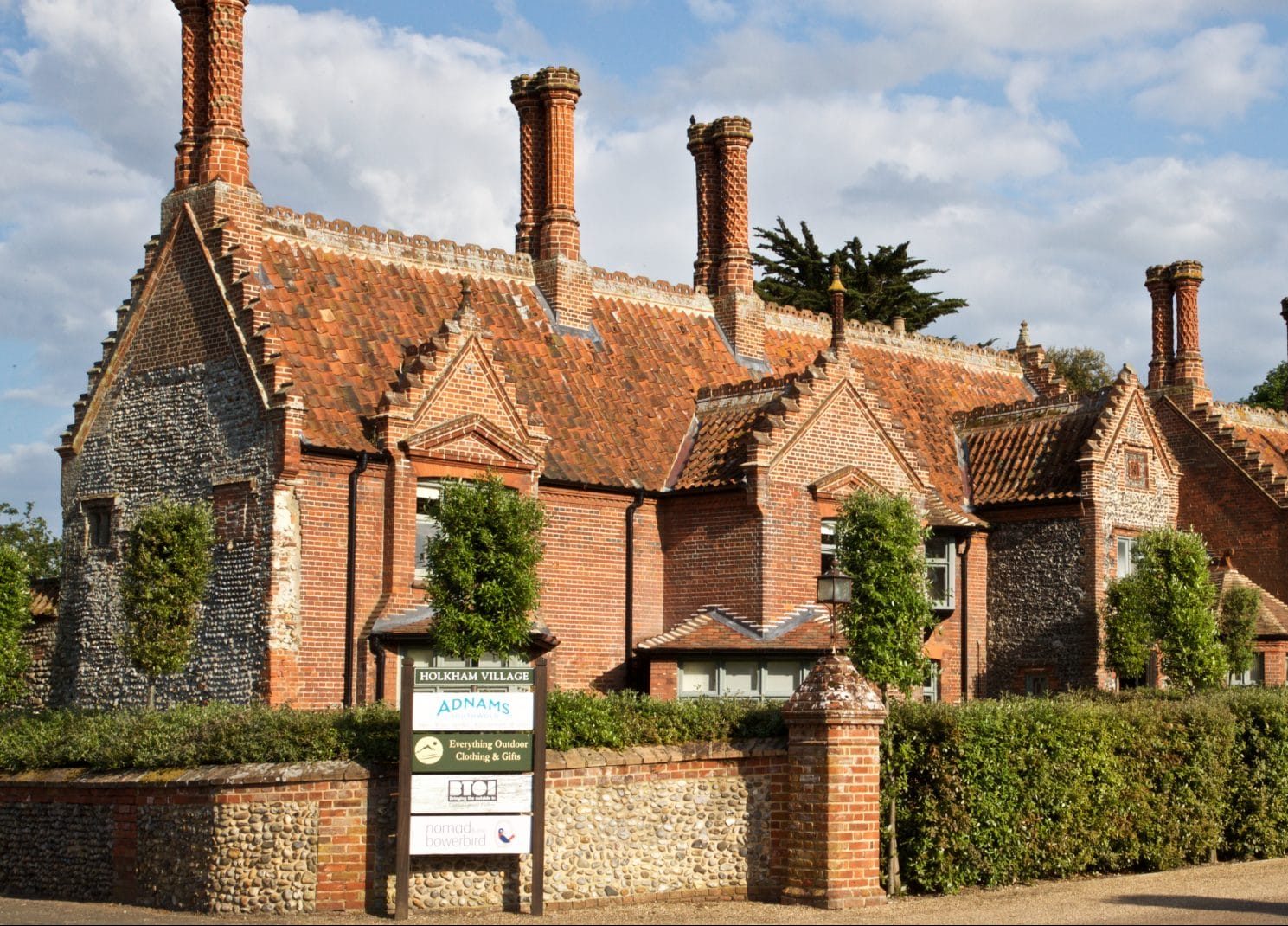 Eat, shop and stay
Holkham Village
A historic setting

with a contemporary feel.
Just outside of the north gates of Holkham Park, you'll find Holkham Village along the coast road.
It's easy to miss these as you head to Holkham Park or Holkham Beach, but it's a worthwhile stop-off to visit the shops and admire the beautiful historic buildings. But what will you choose?  Perhaps you'll pick up a few bottles of wine, or some creatively-sourced homewares. One thing we do know is that you'll definitely be tempted.
Some of the shops you'll find
Adnams
A great variety of beers, wines and spirits alongside an eclectic range of kitchenware and gifts.
In the old school in Holkham village, the Adnams store houses a wide range of Adnams products, including their award-winning selection of beers, carefully sourced wines from around the world and handcrafted spirits.
Not only will you be spoilt for choice with the delicious ranges of drinks, but there is a tempting selection of homewares and foodstuffs – just perfect for presents or a treat for yourself.
Everything Outdoor
A country clothing and lifestyle store in an historic building in Holkham village.
Get kitted out for country living at Everything Outdoor. Inside this wonderful shop there truly is everything you, your children and even your dog might need to dress yourself for the great outdoors. With a warm welcome and helpful staff, you will be sure to find just what you are looking for.
Ocotillo
The latest concept store from those who brought us 'Bringing the Outside In' and 'Nomad and the Bowerbird'.
With a focus on laid back living, Ocotillo showcases a collection of textiles, ceramics and homewares full of bohemian influences mixed with cool Californian beach house vibes. Find Ocotillo in the old village store on the coast road in Holkham village.