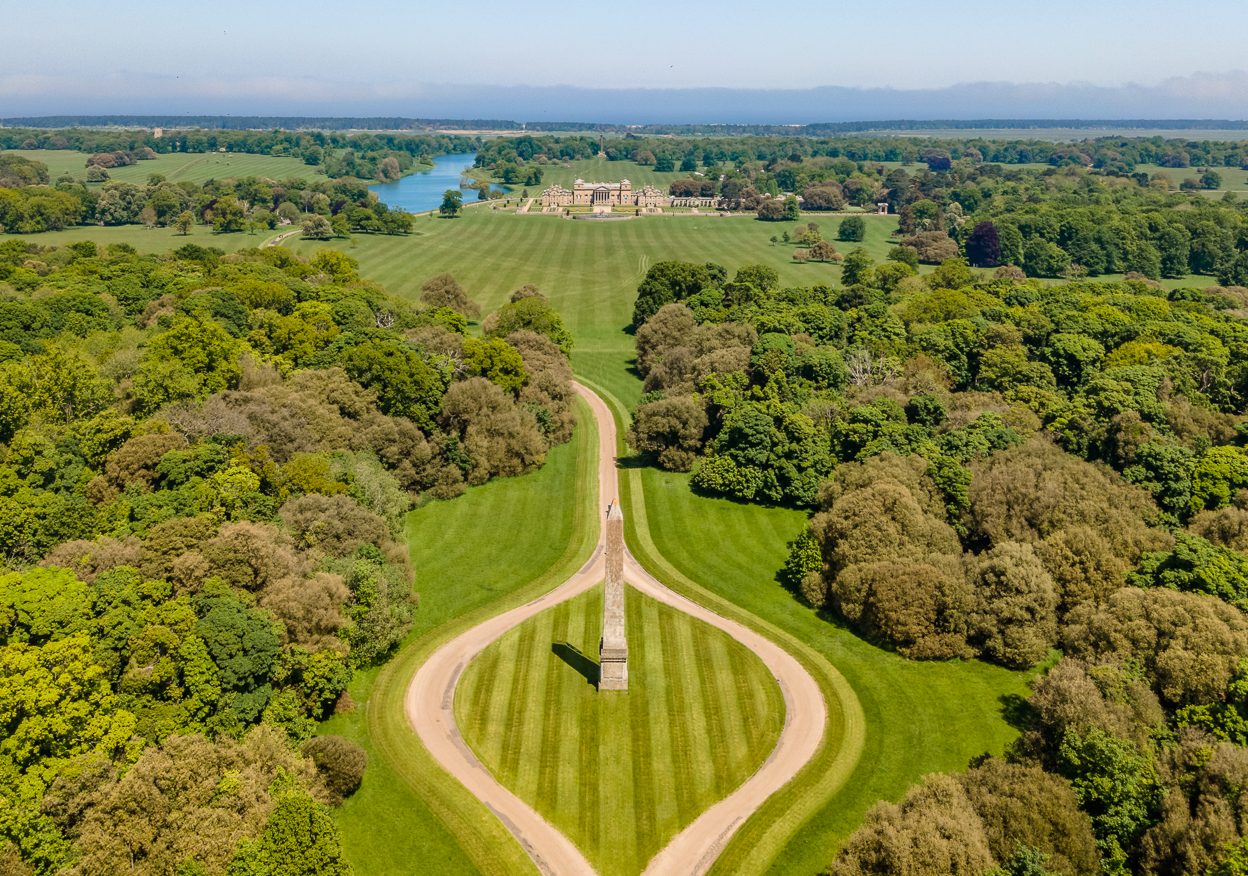 Venue hire
Filming at Holkham
History, romance, drama…

we've got it all.
Holkham Estate is a premier location for the film, television, fashion and advertising industries and we pride ourselves on our ability to provide a professional service. We are experienced in the demands of a busy crew and are here to ensure your shoot goes smoothly.
Previous clients include: Apple TV, Netflix, BBC, ITV, Channel 4, Channel 5, Vogue, Harpers Bazaar, Grazia, Porter Magazine, Jaguar Land Rover, Lotus Cars, Victoria Beckham, Mulberry Bags, Toast, Crew Clothing, Next, Burberry and Mr Porter to name just a few.
Recent filming on the estate has seen a multitude of areas and spaces utilised. Many of these projects are still in post-production and we await with excitement to see their release.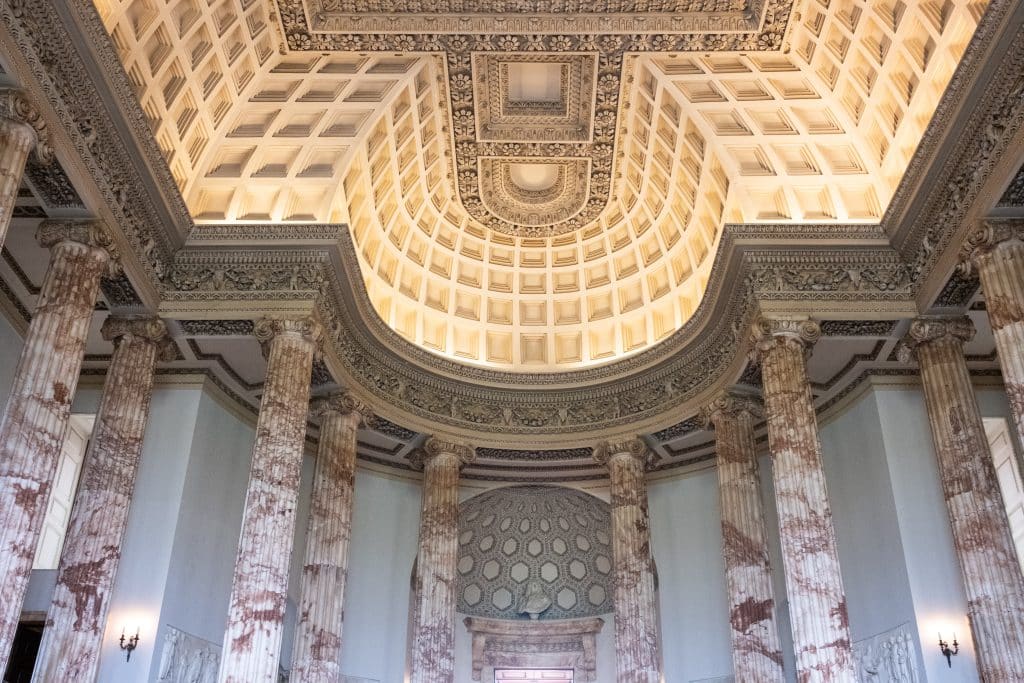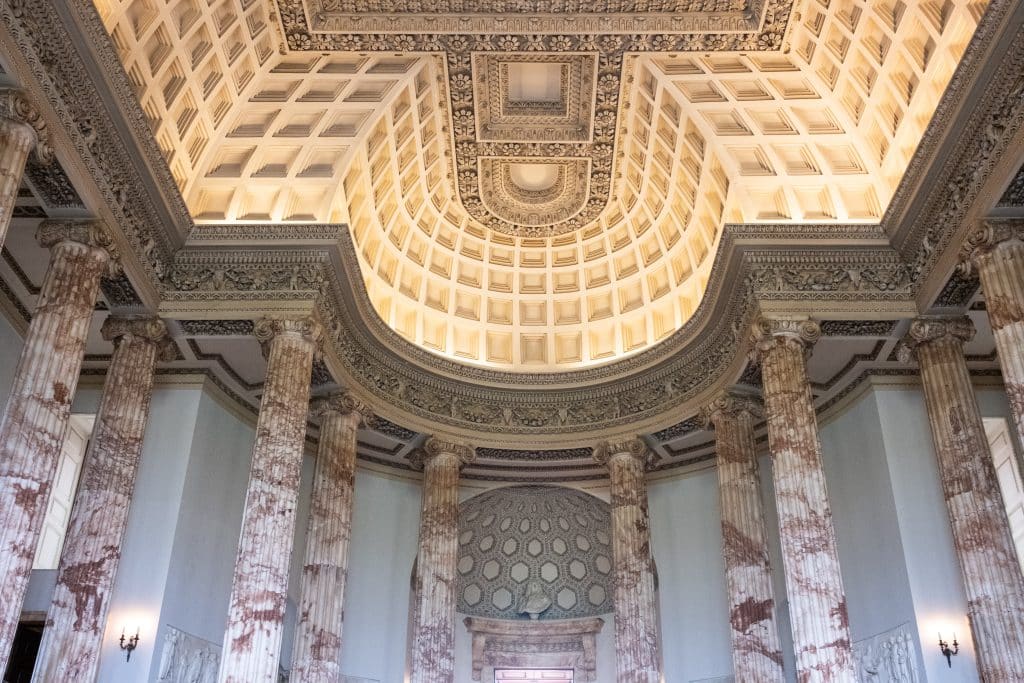 Film and photo shoot location
Our landscapes and interiors offer a wonderful range of settings for your next photo or film shoot. From small businesses' product photography to Hollywood blockbusters, Holkham has been the backdrop to a number of shoots. If you are interested in organising a photo or film shoot here, George Wilcox at Norfolk Locations will be happy to help.
Email george@norfolklocations.co.uk or call 01603 986447 / 07854 155387
As a member of the Historic Houses' Association, we adopt its standard charges and contract.
The list of possible locations is endless; from the exterior and interior of the hall to the many follies and unusual gatehouses within the park, the untouched pine forest and wilderness of Holkham beach, to the brightly coloured beach huts on Wells beach.
Holkham Hall
The elegant 18th Century Holkham Hall is one of the finest examples of Palladian architecture in the country and offers a wide range of seductive and panoramic locations for TV, film and stills photography. The hall itself is situated at the heart of a beautiful, sweeping deer park that is the centre of a 25,000 acre estate on the windswept north Norfolk coast.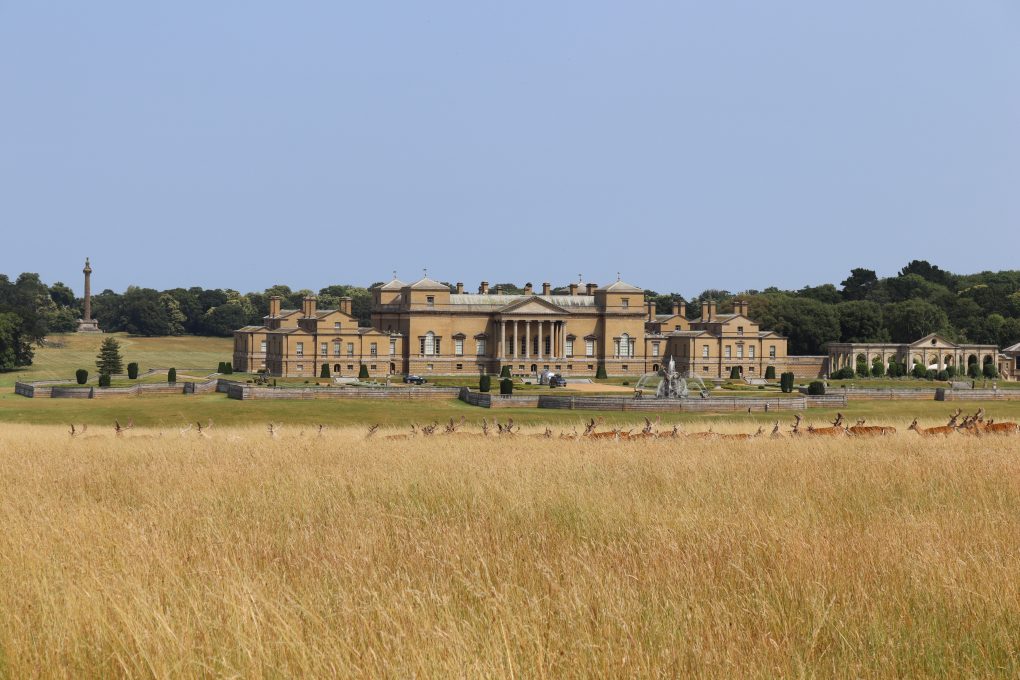 Sumptuous state rooms
Our sumptuous staterooms, including the unique Marble Hall and the Statue Gallery, featured as the interior of Buckingham Palace in the BBC docudrama 'Victoria & Albert' as well as Joanna Hogg's latest feature film 'The Souvenir'. Various staterooms and the park featured in the C4 docudrama 'Victoria's Men'.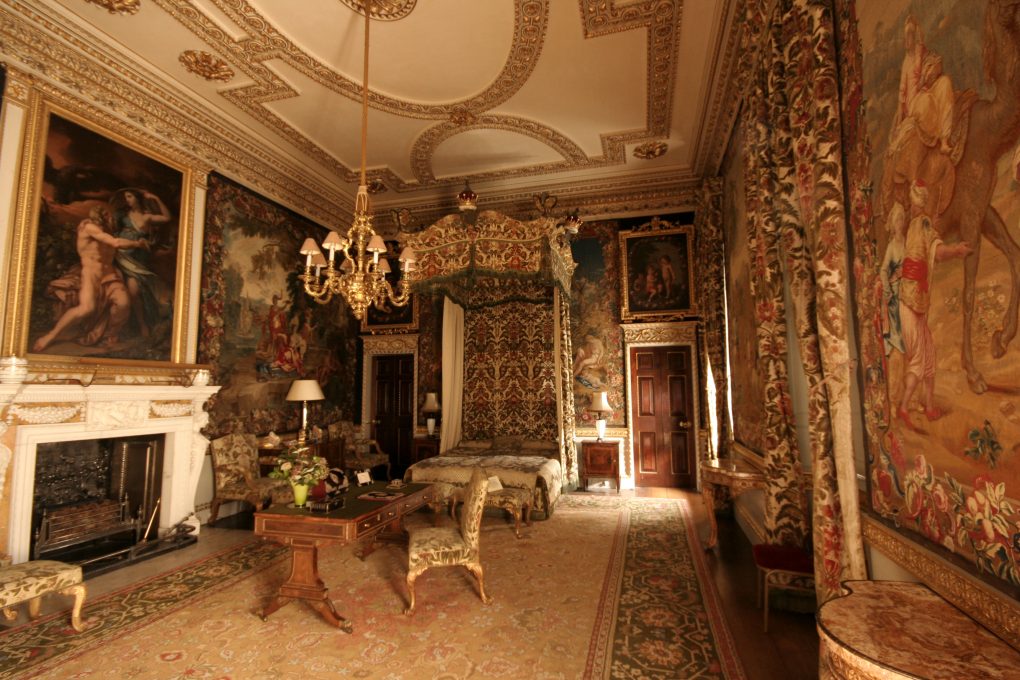 Sandy beaches
While the estate's golden sandy beach was trodden by actress Gwyneth Paltrow in the closing scenes of Miramax's 'Shakespeare in Love.' More recently we saw Natalie Portman in 'Annihilation' (Netflix 2016). David Jason and Maggie Smith also dined in the great saloon for the First World War drama, 'All The King's Men'.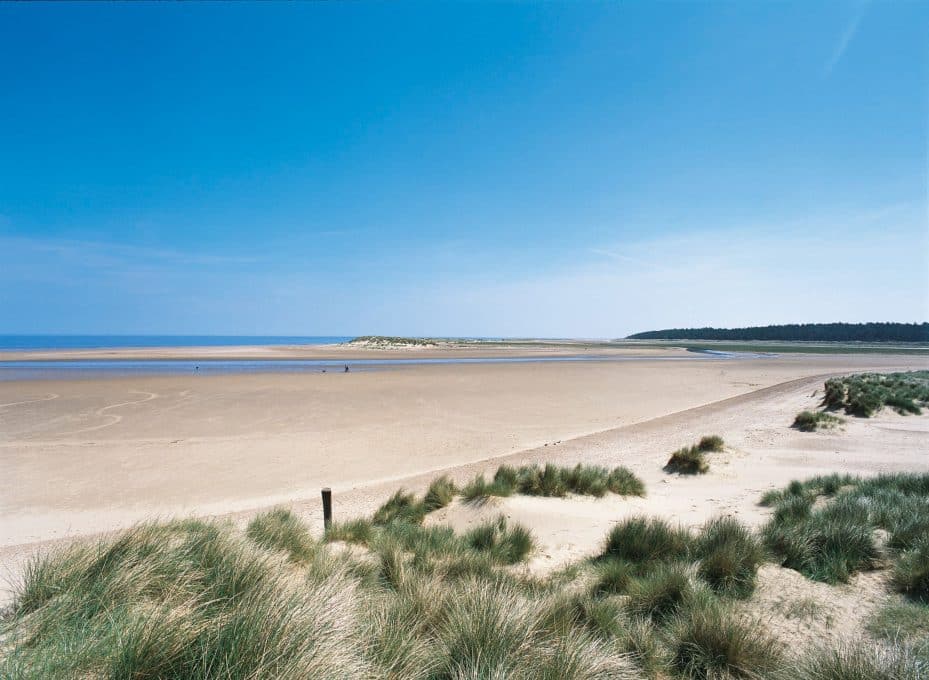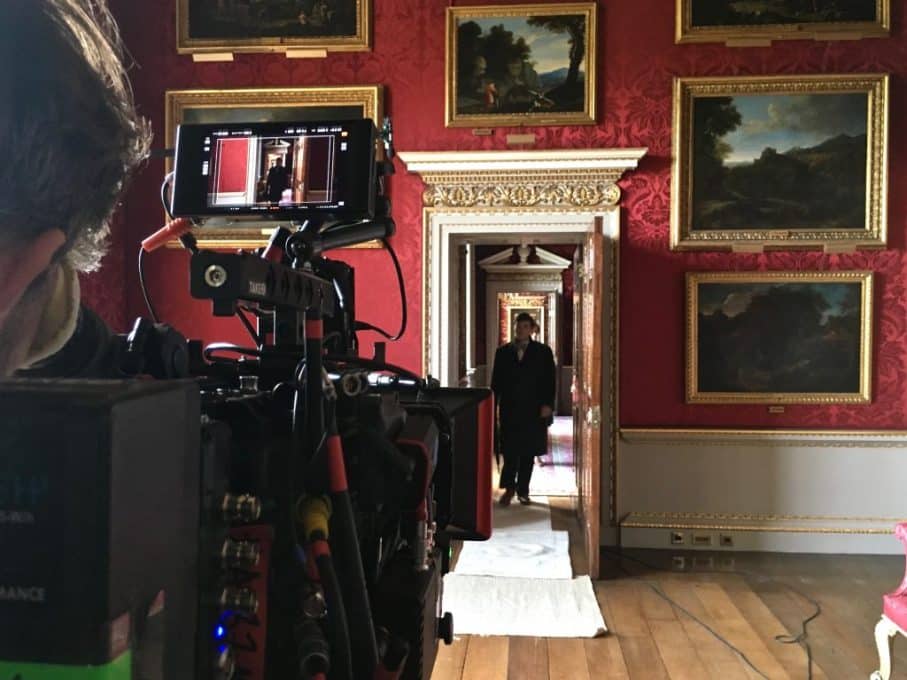 Filming examples
The Souvenir
Directed by Joanna Hogg, both The Souvenir and The Souvenir Part 2 were filmed in part at Holkham Hall. The Marble Hall, State Dining room, Saloon, Landscape Room and Statue Gallery all featured in these cinematic master pieces which won World Cinema Dramatic Grand Jury Prize at the Sundance Film Festival. The estate rallied behind both productions and saw multiple extras on screen from the estates staff & volunteers.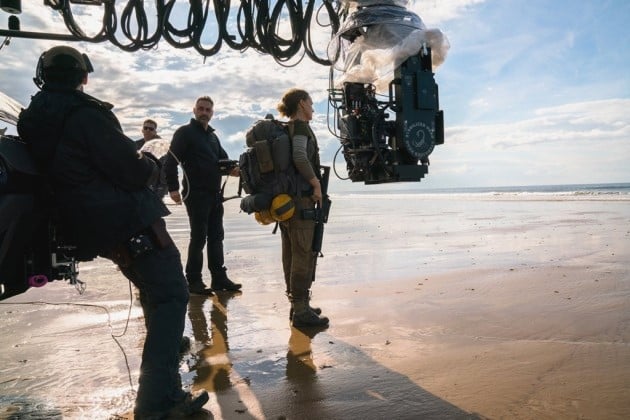 Filming examples
Annihilation
The Netflix feature film with location filming all across the world saw multiple scenes filmed at Holkham. Natalie Portman stars as the lead, playing a biologist who joins a mission to uncover what happened to her husband in this futuristic fantasy reality. Portman walks into 'The Shimmer' entering a world of mutated landscapes and eventually comes to a beach. We will leave you guessing which one!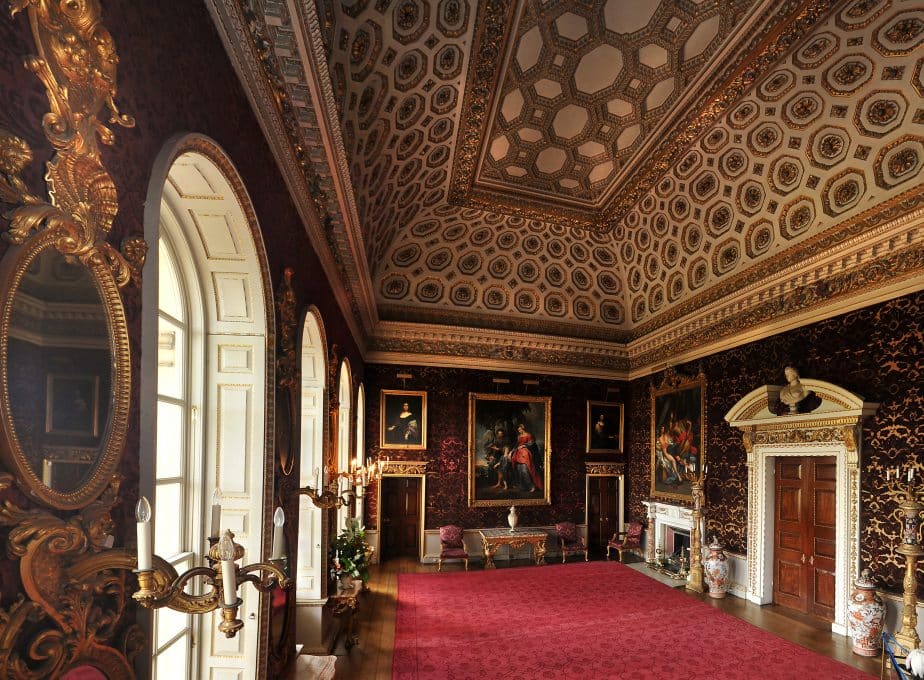 Filming examples
BBC Victoria & Albert – The Royal Wedding
Lucy Worsley restages the wedding of Queen Victoria and Prince Albert. Each detail is brought back to life in a spectacular ceremony. Key scenes covering the remarkable reconstruction were shot at Holkham Hall.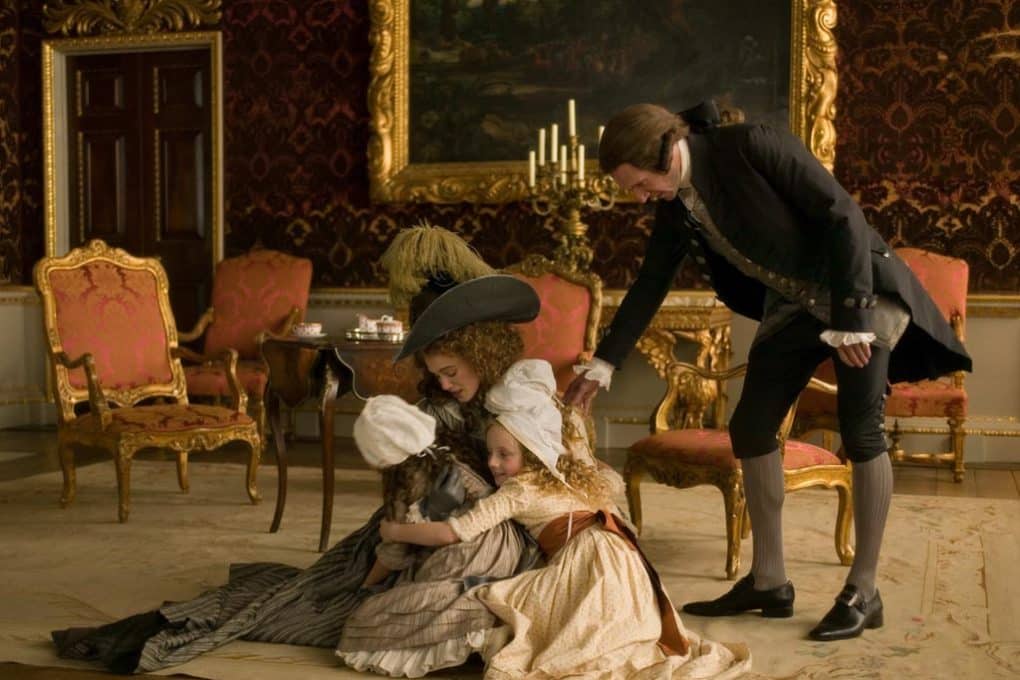 Filming examples
The Duchess
In 2007, Pathé Productions filmed for two weeks – Holkham Hall was to be used to recreate some interiors of Devonshire House, the London residence of the Duke of Devonshire, a building which no longer exists. The film was released in Autumn 2008 and starred Keira Knightley as Georgiana, The Duchess of Devonshire, and Ralph Fiennes as the Duke of Devonshire. The Marble Hall and the Saloon featured in many scenes of the film.
Complex organisation was required – accommodation units, catering, scaffolding, generator lorries, lighting crew, electricians, make-up artists and a massive costume marquee.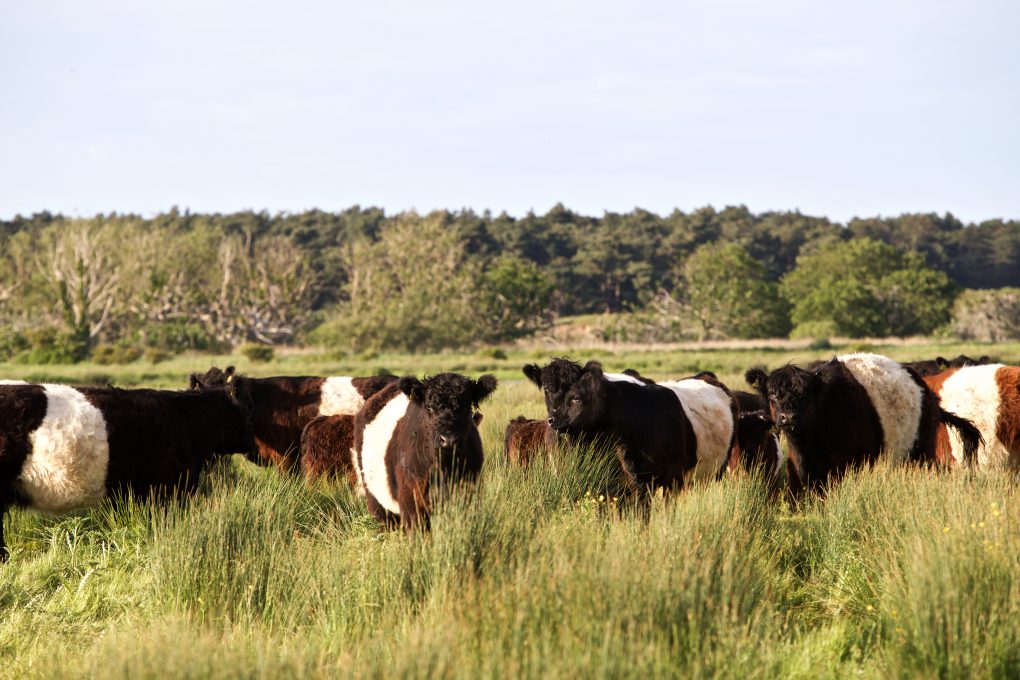 Filming examples
BBC Countryfile
In summer 2012, BBC Countryfile filmed at Holkham as part of their programme covering the north Norfolk coastline.
Our stockman, John Smith, was interviewed by presenter Adam Henson on the nature reserve about our cattle herd which graze on the marshes.
In addition, presenter Ellie Harrison talked to Tim Marshall, Head Gardener at the time, about the chilli plants raised in the glasshouses as part of the community Grower's Scheme and the Walled Garden's restoration projects.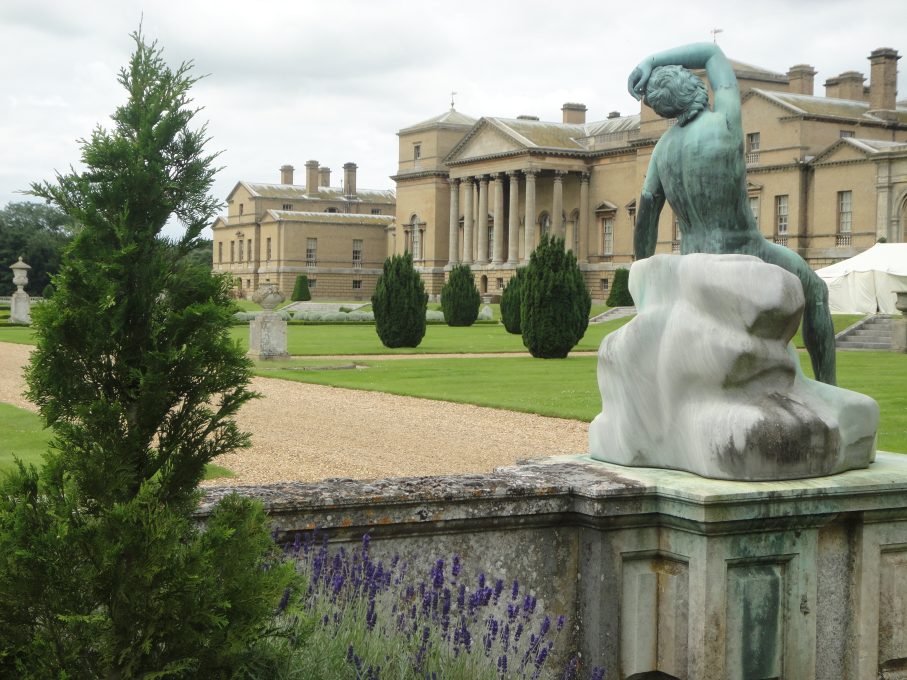 Filming examples
BBC Antiques Roadshow
The long-running family series on BBC1 television came to Holkham to film in 2006.
Hundreds of visitors turned up on the day of filming which took over the terraces surrounding Holkham Hall. The programme was presented by Michael Aspel and it proved to be a day of fantastic finds when a lucky owner learned that an antique three leaf clover brooch was worth the price of a small car, a cannon used on the North West Frontier of India was put back in to action and a pair of Buffalo Bill's gloves were brought along for valuation.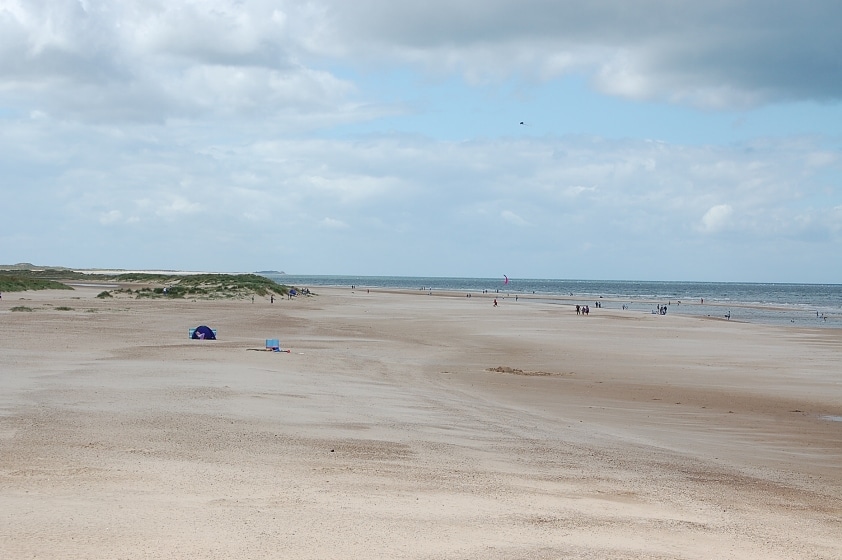 Filming examples
ITV Kingdom
Parallel Productions came to Wells beach in 2006 to film for the popular ITV series 'Kingdom' which starred actor Stephen Fry and saw him driving an Alvis TE21 on the beach.
The series was based in a fictitious market town know as Market Shipborough, which was, in fact, Swaffham.
Further filming in 2007 for the second series of the programme featured the Blues and Royals of the Household Cavalry regiment riding on Holkham Beach and in summer 2008 film crews used a base in Holkham park for the third and final series of the programme.
Policies
Please read the following policies and guidance and contact us if you have any questions.
Holkham has diverse landscape and property that can be used for commercial filming and photography, a fantastic opportunity for any film, drama, publication, brand or campaign.
All requests for permission to undertake commercial filming and photography of any kind on the Holkham Estate should in the first instance be referred to Holkham Estate's Location Managers.
George Wilcox
Holkham Estate Location Manager
Tel: 07854 155 387
Email: george@norfolklocations.co.uk
Paul O'Grady
Holkham Estate Location Manager
Tel: 07973 827 536
Email: paul@norfolklocations.co.uk
Holkham does not permit photography or filming on its property for commercial use or for reproduction in any form without consent from Holkham Estate. Images taken on Holkham properties and land may not be sold commercially, submitted to photo libraries, agencies or on-line providers or provided directly to image buyers without Holkham's consent, which may require a fee for the location licence. If it is found that photographers have done so, they will be asked to remove from the site without permission and charges will apply in accordance with Holkham location permit fees.
Legal action could follow if required or deemed necessary given the exposure and/or use of the location in commercial photography.
All requests for permission to undertake professional and/or Semi-Professional photography of any kind at Holkham should in the first instance be referred to Holkham Estate's Location Managers.
With the exception of organised press events at Holkham, all requests for access to Holkham for press photography should be directed to the Holkham's Head of Marketing, Lucy Downing, by email: l.downing@holkham.co.uk
Drones on Holkham Estate
With an increase in enquiries and interest in the use of drones or UAVs (Unmanned Aerial Vehicles) to film or photograph the Holkham Estate and land, we need to be careful to balance these possibilities with the need to protect and conserve the land, the buildings and to ensure safety for our visitors and wildlife.
The Holkham National Nature Reserve is designated a SSSI site (Sites of Special Scientific Interest) by Natural England, this means there is a longer lead time and additional restrictions with drone flights on the reserve. During nesting season there are certain areas that drone flights will not be permitted to ensure the protection of the protected birdlife in the area.
Drone guidance
We will not grant permission to fly for amateur or student filming or approve requests from any fliers who seek permission in return for access and use of the footage obtained.
The use of UAVs or drones is not permitted on or over any Holkham land without prior written approval. If use is approved by Holkham Estate then the following conditions will apply.
Drone flight conditions (if approved)
All operators must hold the following:
Drone Certification – previously PFCO now UKPDRA & CAA registration certificate
Evidence of valid insurance cover with a minimum of £5million cover
A risk assessment for the proposed flight
A method statement outlining what equipment will be used
A flight plan outlining where flying is proposed
All drone operations must be conducted strictly in accordance with CAA legislation and regulations, two elements to draw attention to below:
UAVs/drones are not permitted to be flown within 50 metres of any vessel, vehicle or structure which is not under the control of the person in charge of the aircraft
UAVs/drones should not be flown within 50 metres of any person except during take-off or landing or within 30 metres of any person except for the person in charge of the aircraft
Next steps
If you are interested in flying a drone/UAV for filming at Holkham, please contact Holkham Estate's Location Managers to discuss your project george@norfolklocations.co.uk or paul@norfolklocations.co.uk
Please note: For all projects including commercial and personal filming use, drone/UAV flying will be treated as a commercial hire and fees will apply as appropriate.