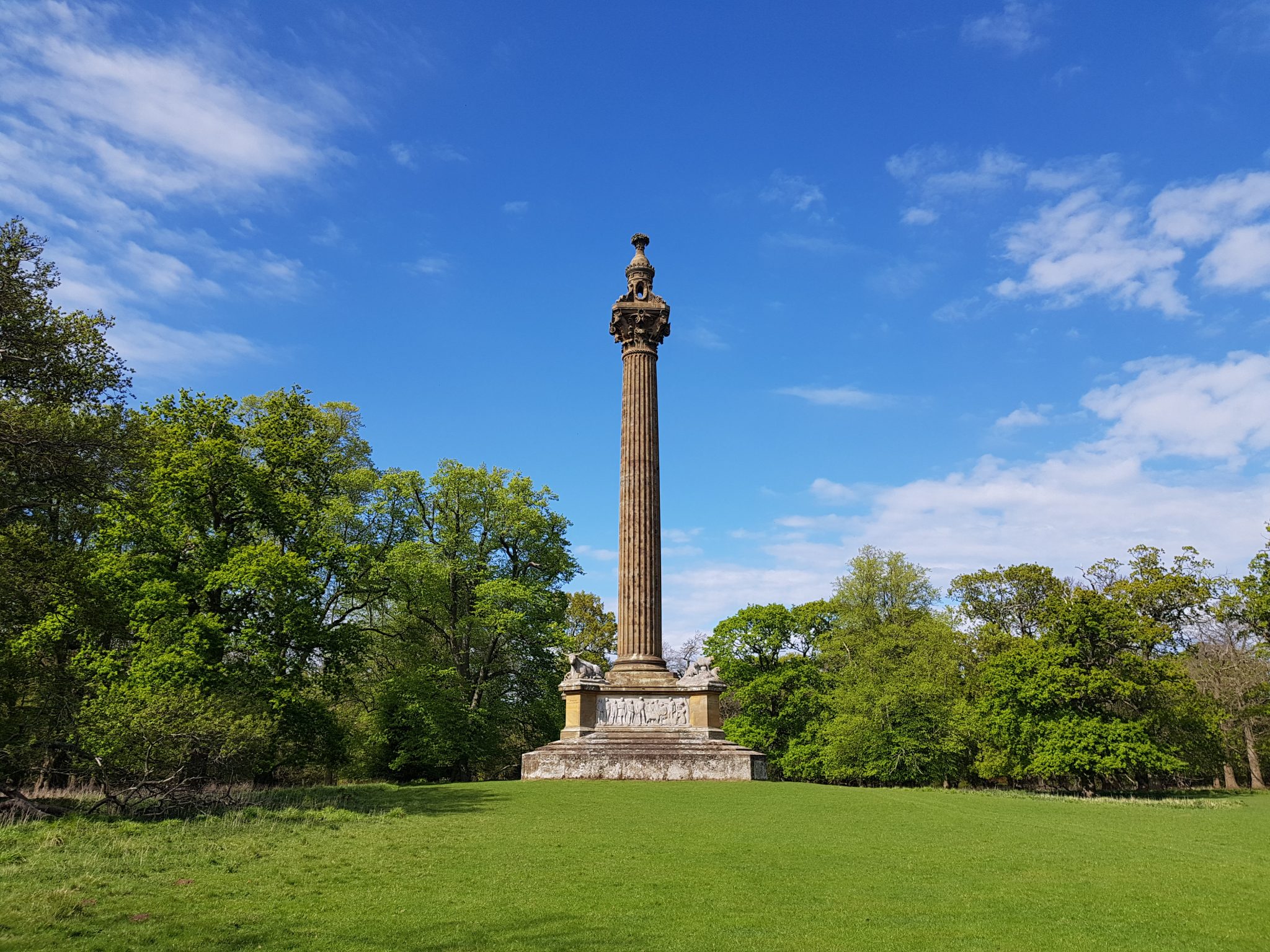 Historic properties
The Coke Monument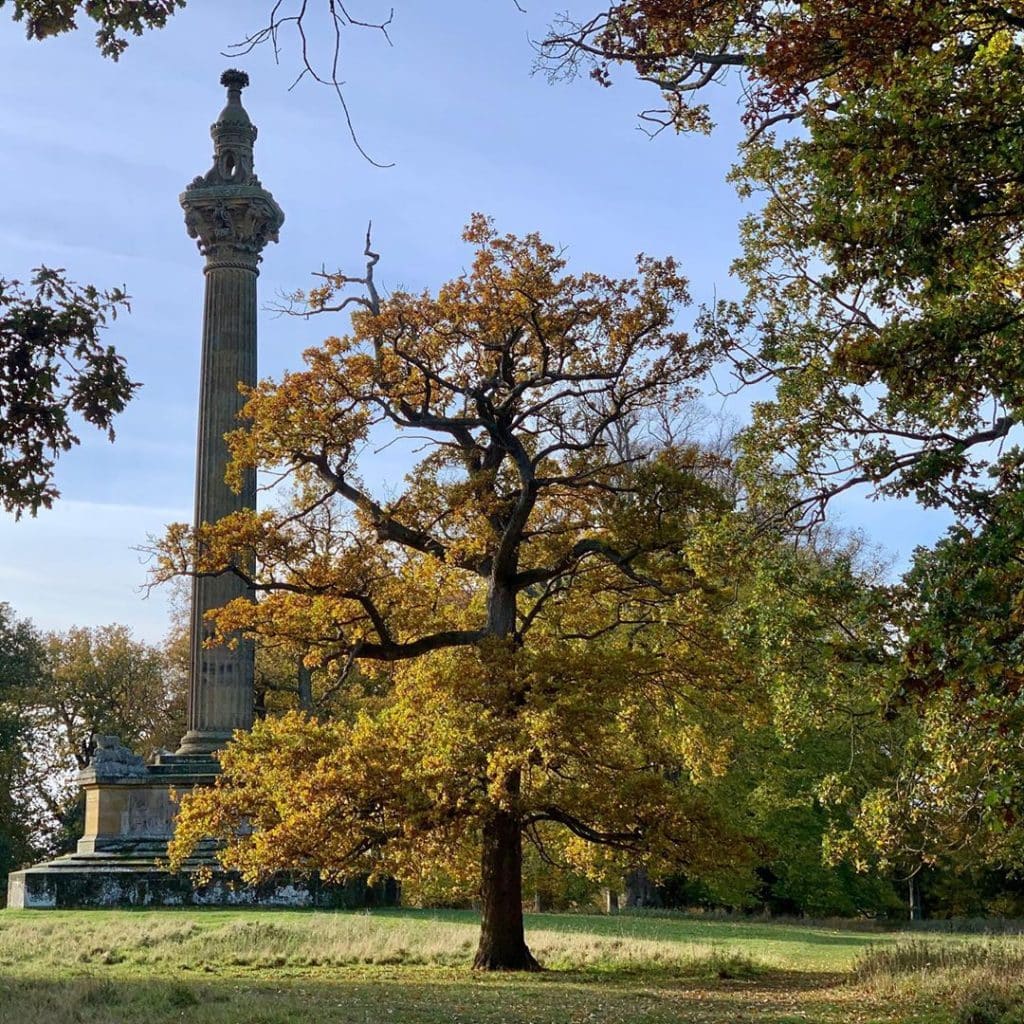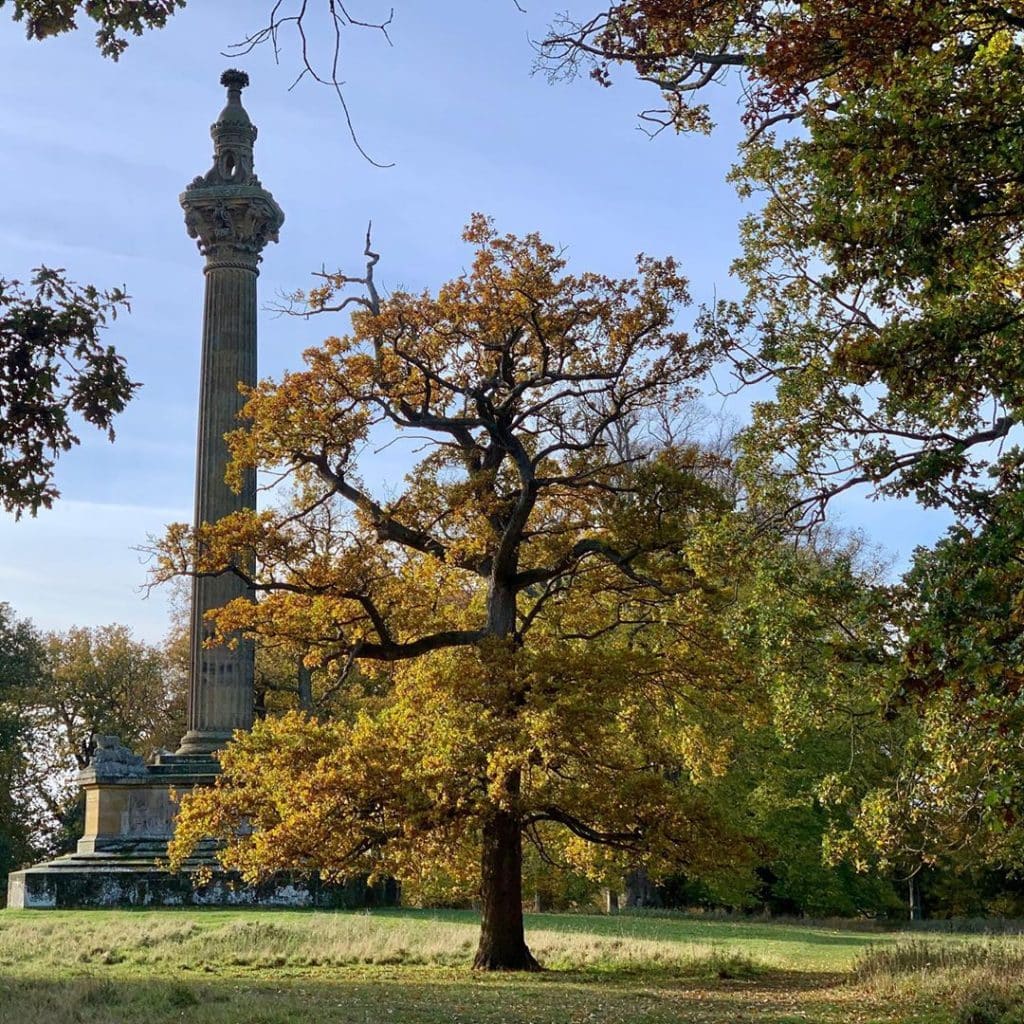 Thomas William Coke, the politician and agriculturalist, broke the mould by giving his farm tenants secure, long leases which included support with patterns of crop rotation and improvements.
After his death, as an act of gratitude, they decided that his legacy would be remembered with the building of a large column in Holkham Park. Paid for by public subscription, and designed by the architect William Donthorne, the monument is 37 metres high and was finished in 1850.
Based on the Corinthian order of classical architecture, the monument enjoys some delightful, quirky twists, such as a mangelwurzel (a root vegetable), a wheatsheaf on the very top, and rams' heads integrated into the Corinthian capital.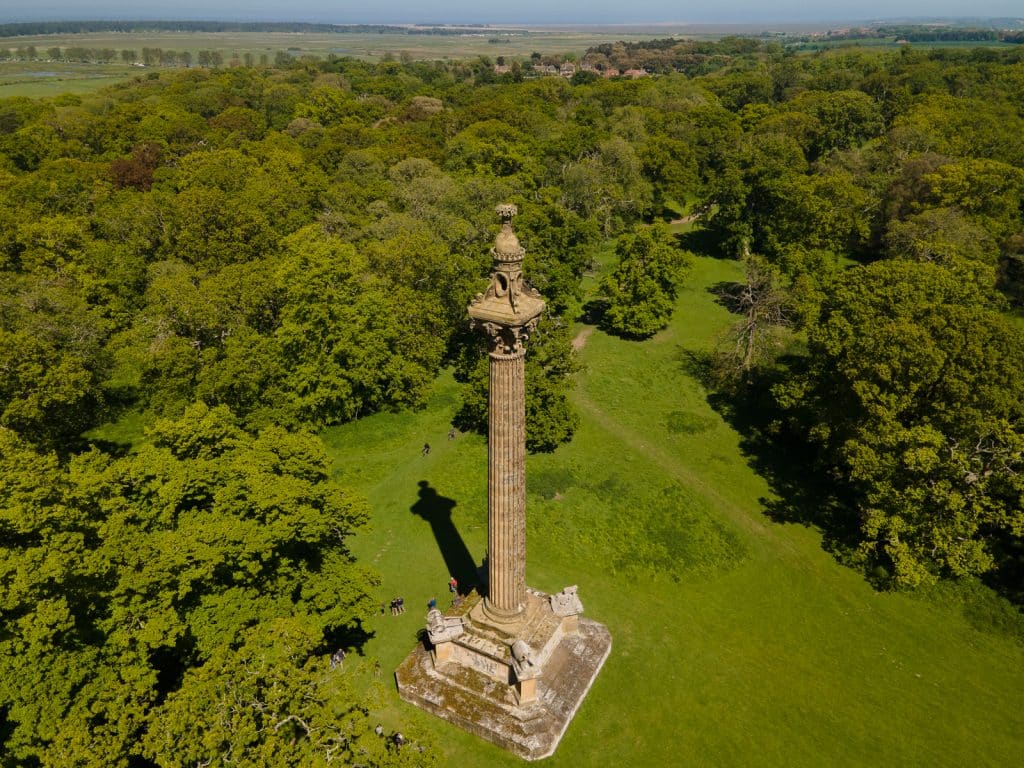 The plinth on which the column stands tells the wider story through bas-reliefs of Coke's work and achievements, such as The Sheep Shearings (the forerunner of today's country shows), an irrigation scheme and Coke of Norfolk granting a lease to a tenant. It is topped on the four corners with sculptures of an ox, sheep, plough and seed drill. Inscriptions evoke his ideologies and a dedication makes it clear just how highly regarded he was by his tenants and contemporaries.
When it was first opened, the prospect of visitors flocking to the monument prompted the creation of the new northern park entrance in Holkham village, which is our main visitor entrance today. Visitors can still enjoy the leisurely walk to the monument and a chance to see these incredible details up close.