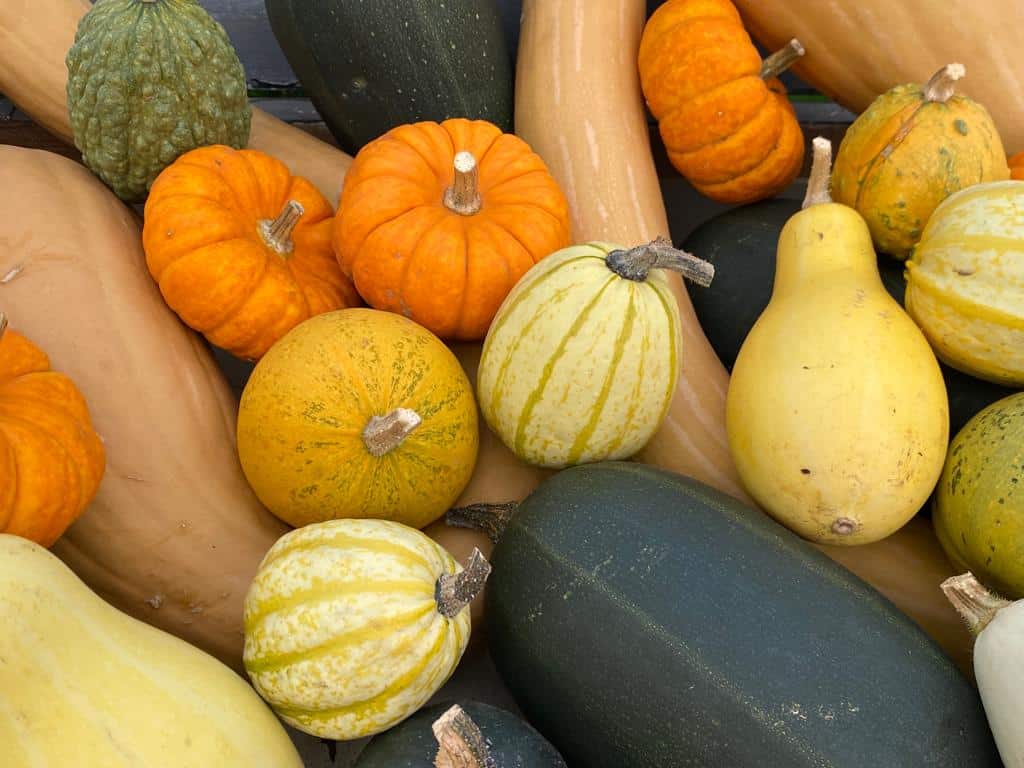 The Walled Garden is looking 'gourd'!
October 19, 2022 | Foodie bites | 6 minute read
The Walled Garden at Holkham looks beautifully autumnal. The Samuel Wyatt Vinery in particular displays an almost dramatic production, with the characterful pumpkins and squash as true showstoppers. Our gourmet varieties offer a wonderful range of colours, shapes and sizes, and each has its own subtly different flavour. In this journal, Kirsty, who has been growing these in the Kitchen Garden, tells you about some of her favourite varieties and their uses (which aren't just culinary!). You can spot these in the Walled Garden until it closes on 31st October.
See what's on at Holkham this half term and beyond.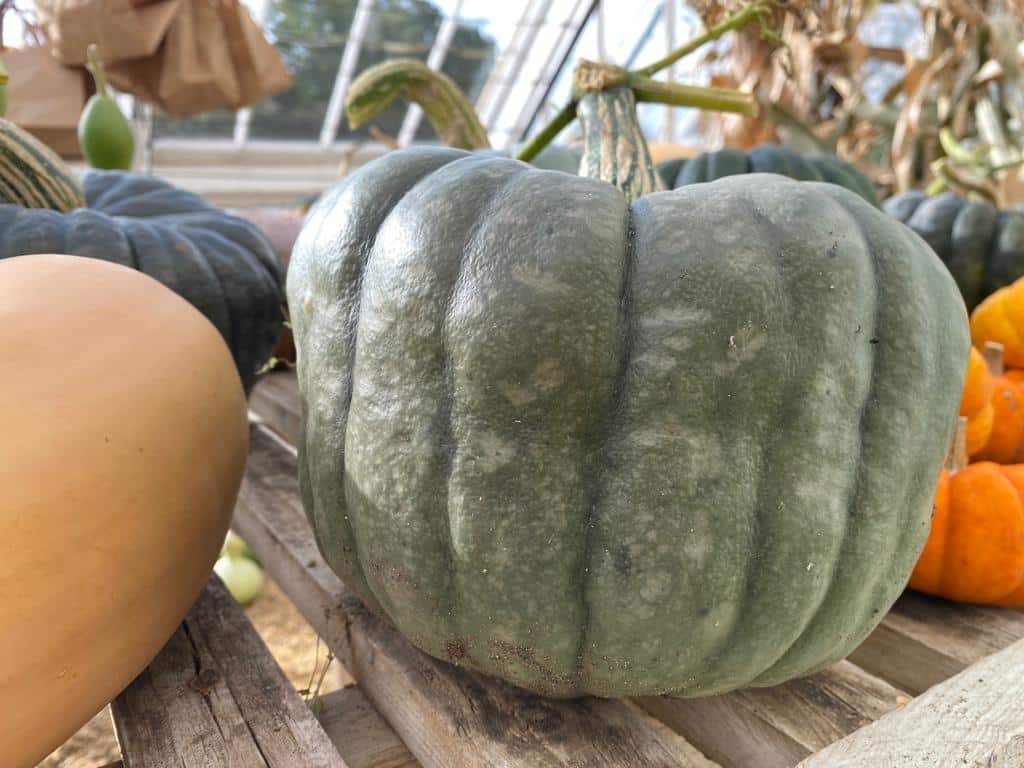 Queensland Blue
These pumpkins originate from Australia and can be distinguished by both their colour and their shape, which is boxier than other varieties. Inside, their rich, velvety flesh is sweet and dense, making Blues a popular choice for baking in desserts such as pumpkin pies. They are also delicious peeled, cut into chunks and roasted. They can last 3-5 months in the right conditions, so are suitable for longer storage and many a meal over the winter months.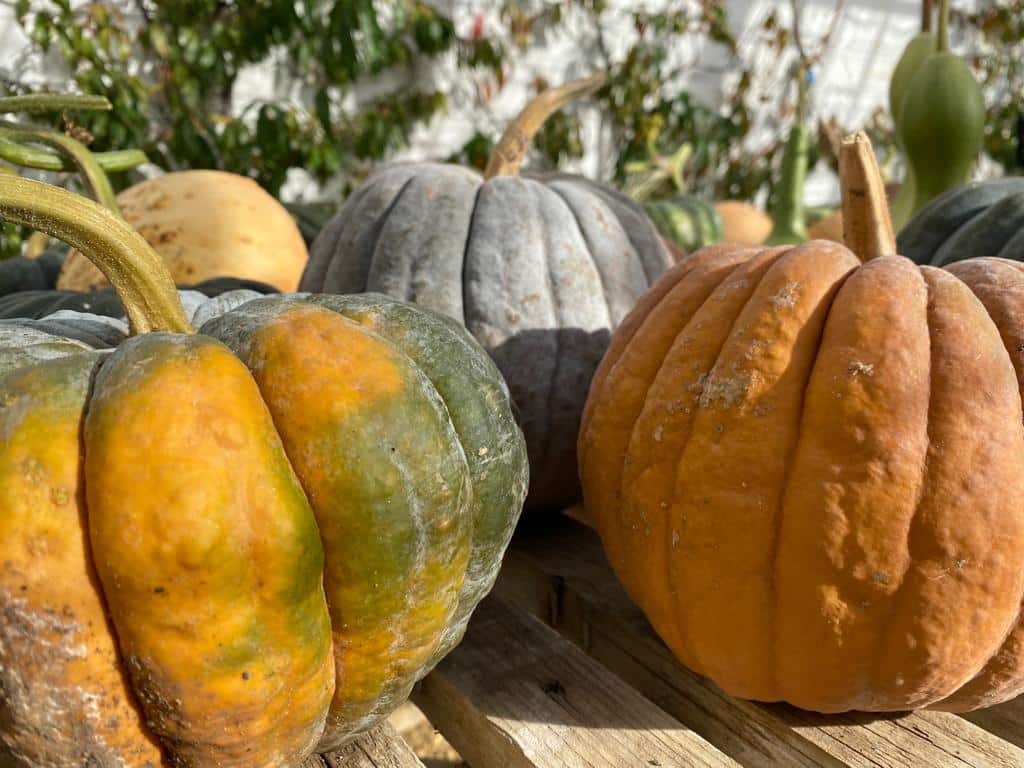 Black Futsu
This Japanese, ribbed variety of pumpkin changes colour from black to a lovely deep orange, as shown above. They are commonly used for tempura in Japan, as their dense flesh makes them an ideal ingredient for adding to boiling oil! With a nutty flavour and an edible skin, they can also be boiled in chunks in vegetable stock and will maintain their shape without falling apart.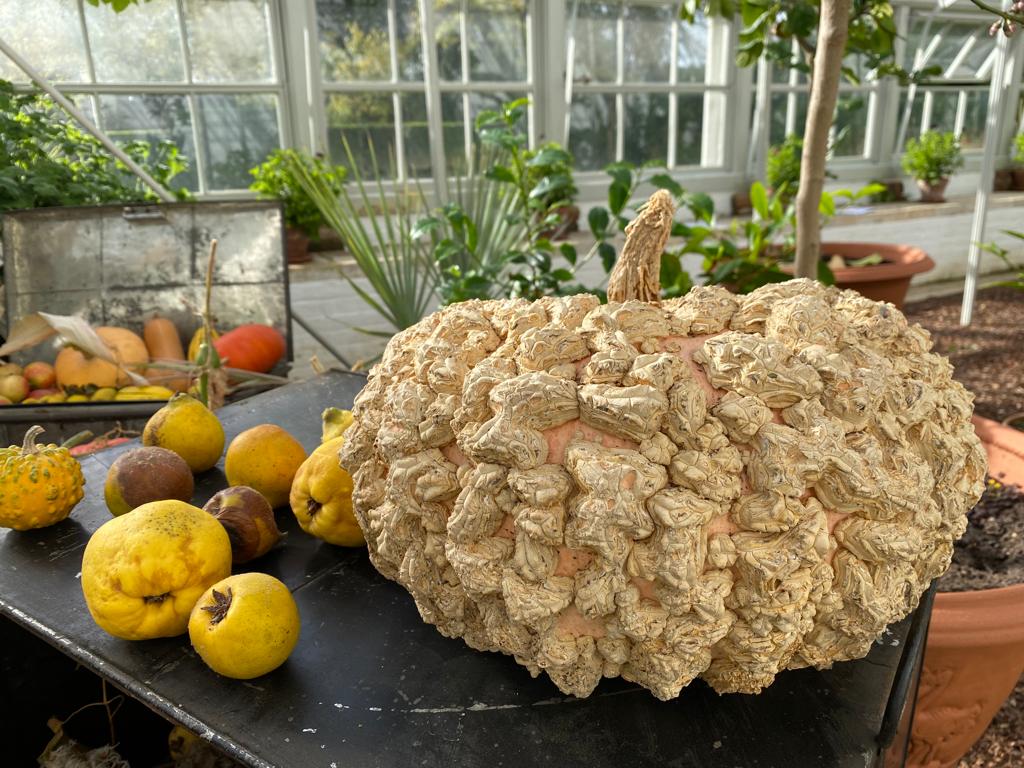 Galeux d' Eysines
These particularly warty pumpkins date to the late nineteenth century and are tastier than they look. In fact, it's said that the more warts, the better the flavour! Originally from the Bordeaux region, these have a velvety flesh which is sweet and a tender, edible skin (if you're not put off by its look!).
Unlike the Black Futsu, these should not be boiled as they will fall apart. Instead, we recommend steaming, baking or grilling them and serving in a dish alongside leeks, onion, garlic and kale. 
Hugh Fearnley-Whittingstall is supposedly a big fan of this variety. Why not try his pumpkin risotto recipe, available here.
Tahiti Melon (below)
This gourd will remind you of the butternut squash found in greengrocers and supermarkets, but you might notice they are uncharacteristically long! Not a melon at all, these are the original butternut squash, from which the common squash spotted today have been bred. The original variety has a more tender skin than the more modern butternuts, with plenty of flesh to enjoy.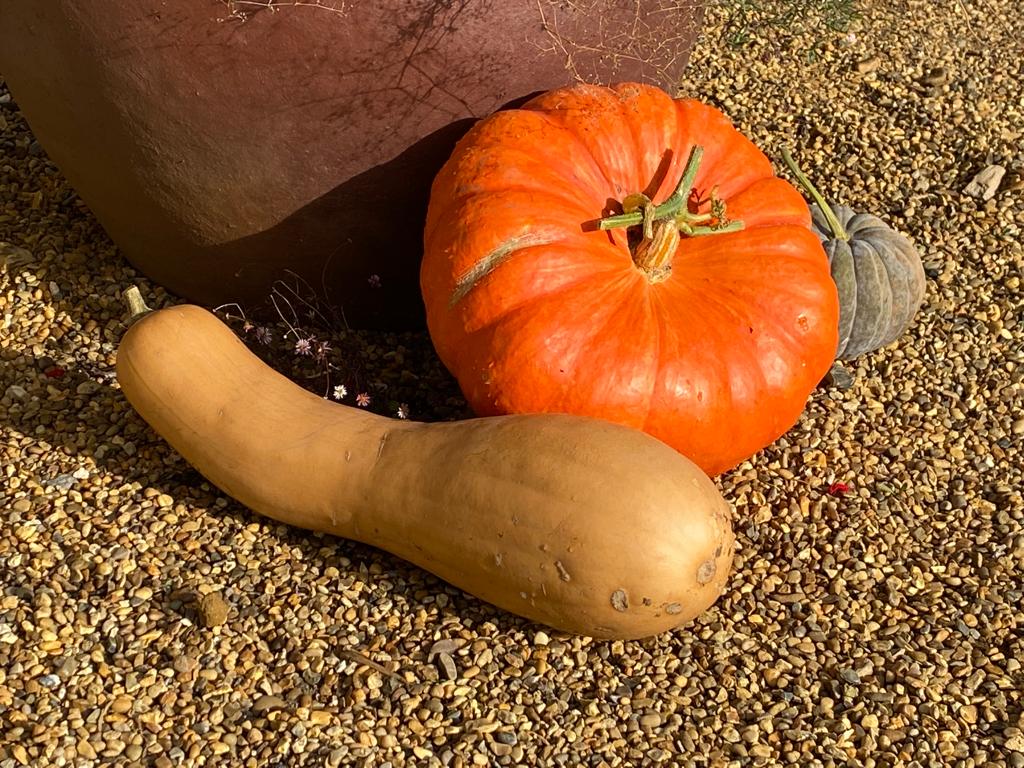 Rouge Vif d'Etampes (above)
The big, heavily-ripped Rouge Vif d'Etampes is the variety behind the famous Cinderella pumpkin, and we can see why! The vivid colour makes it worthy  Rich, dense and full of flavour, these store well and can be used in a multitude of ways. In France, these are commonly used to create soups. Try this BBC Good Food recipe and see what you think.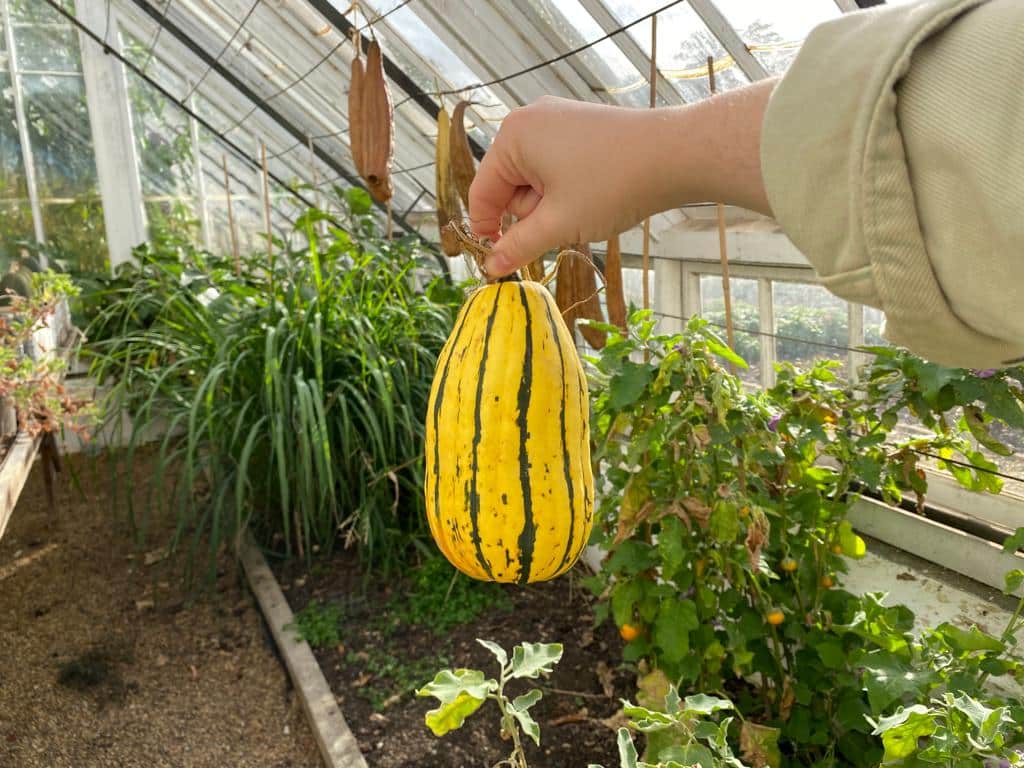 Delicata squash
These attractive gourds, known also as peanut squash or sweet potato squash, are versatile and easy to use thanks to their size and shape, so get creative! Kirsty recommends slicing through these to create discs and baking with a breadcrumb, parmesan and chilli rub. In the kitchen, they can be treated like sweet potatoes: the skin is edible and sweet with a good texture. 
Country Living shared 31 uses for delicata squash. They store for up to a year, so there's plenty of time to work through the list!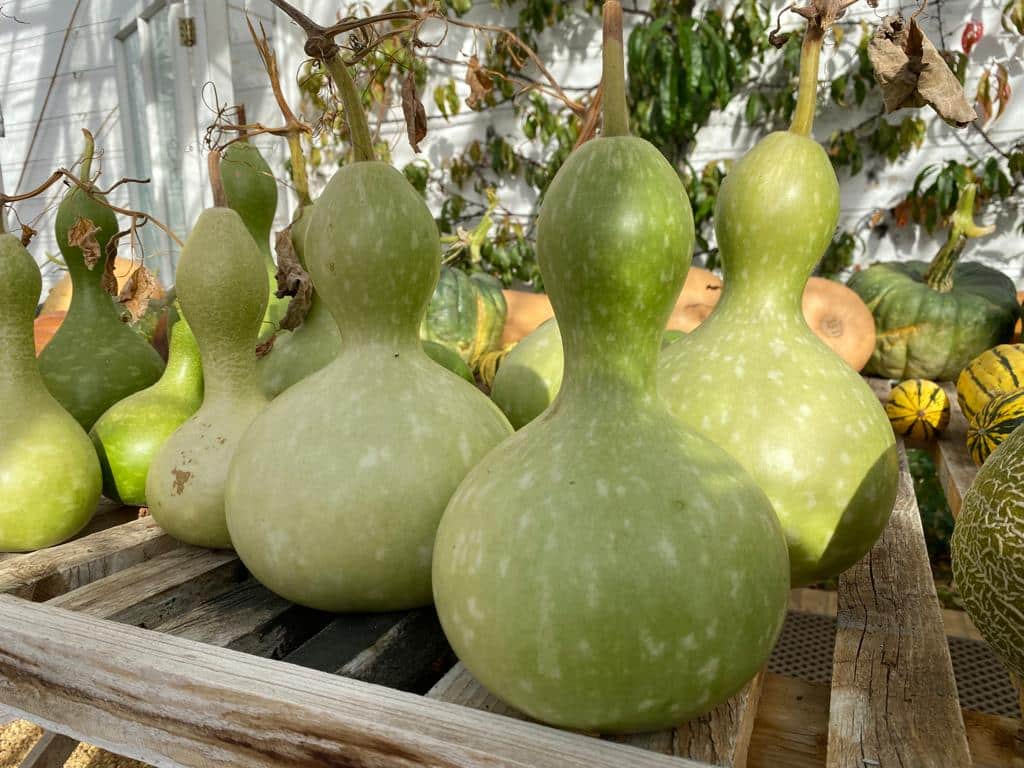 Bottle gourds
These gourds are certainly unusual! They are inedible, but grown and used in  Africa, Asia as water stores. The top of the gourd is cut off before it is dried, emptied and treated ready to fill with liquid. Alternatively, in the USA, these are known as Bird House Gourds. After a hole is drilled and they are painted, they are hung as attractive bird feeders in the garden.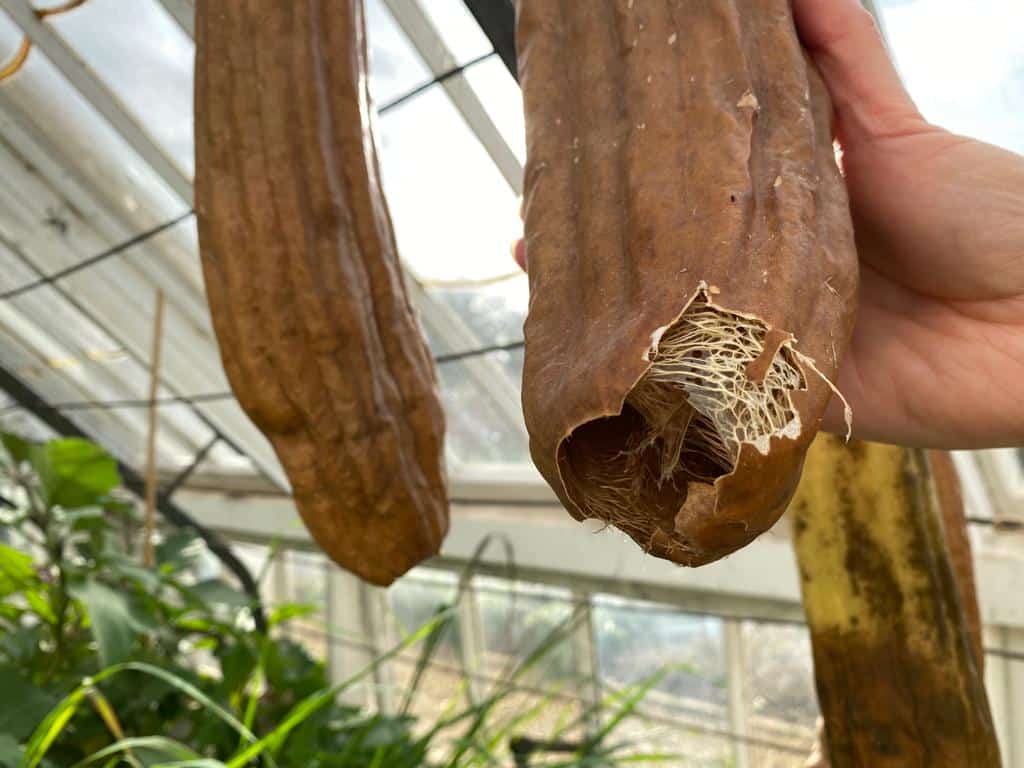 Loofahs
Did you know that the loofahs found in bathrooms across the country are actually from plants? Loofah squash grow green, later turning brown and crisping up while what we know as a loofah forms inside. The skin can be cracked off, leaving the spongy texture inside which is usually washed and bleached before appearing on shop shelves.
If you'd like to see these pumpkins, squash and other gourds in real life, visit Holkham's Walled Garden between 10am and 5pm until 31st October when it closes for the season. They certainly are a sight to behold! Meanwhile, The Victoria's seasonal menu includes some of the Walled Garden's produce, including squash. We advise you book ahead, which gives you something to look forward to!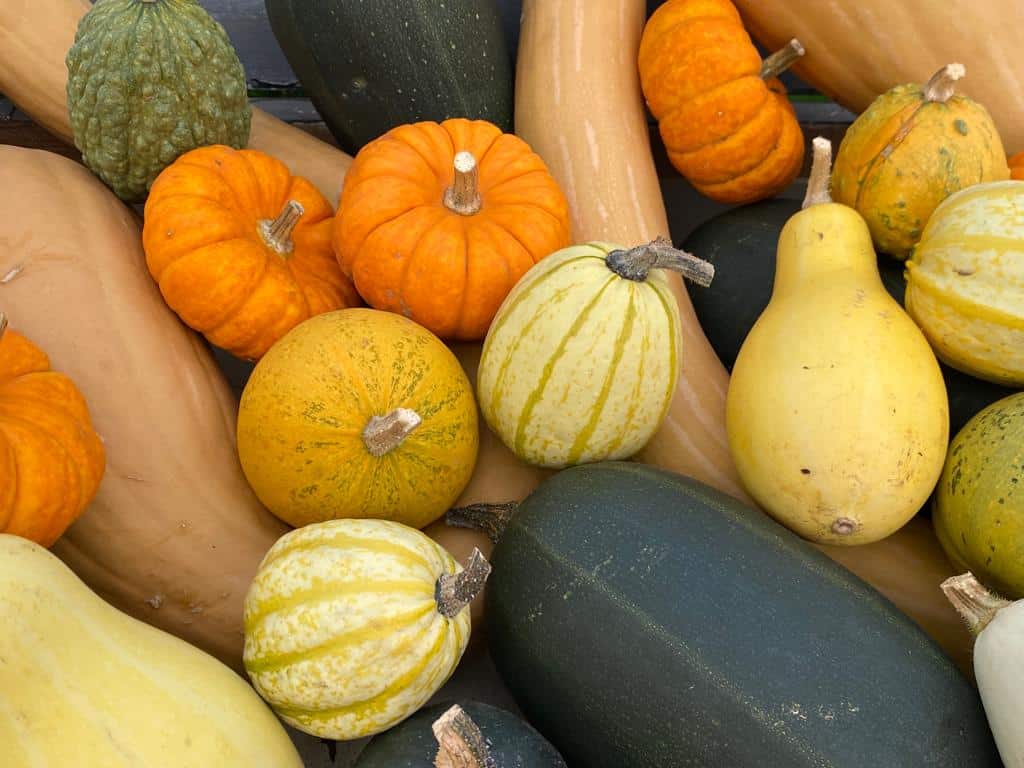 Back to Journal

Back to Journal