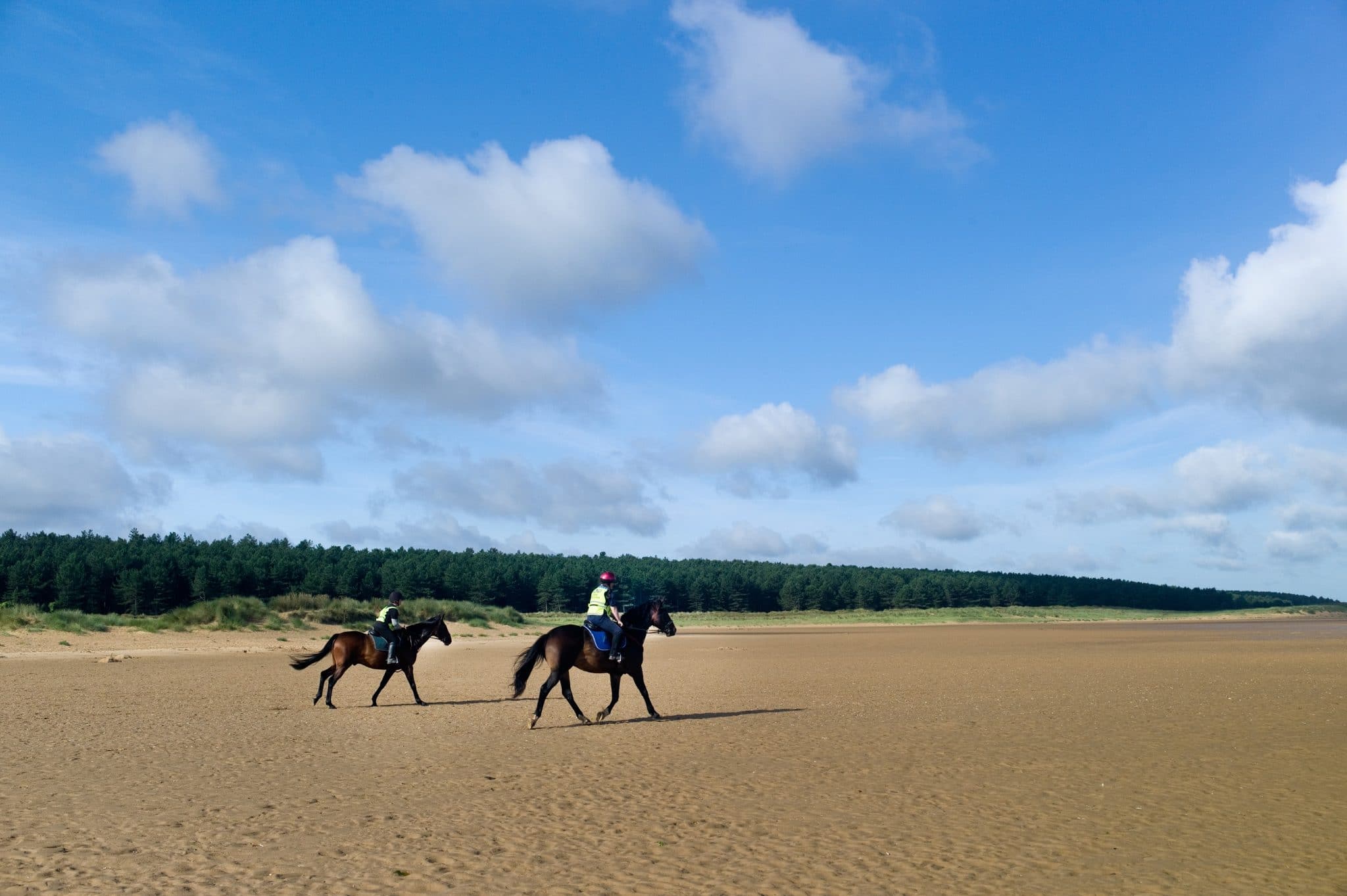 Things to do
Horse riding
Chase the waves and

feel the wind in your mane.
With miles and miles of golden sands to gallop, it's no wonder riders are drawn to Holkham Beach.
We welcome responsible horse riders to the wide-open expanse of Holkham beach and kindly ask that you exercise care and consideration for other beach users. In addition to the beautiful sandy beach, there are areas that are special for wildlife that are vulnerable and easily disturbed and damaged.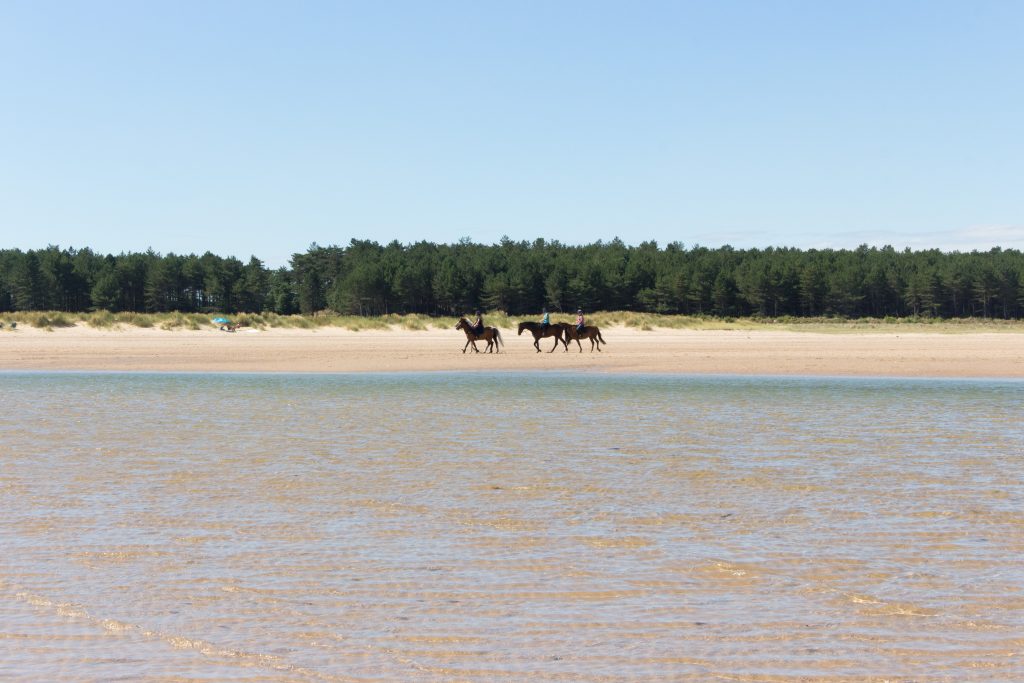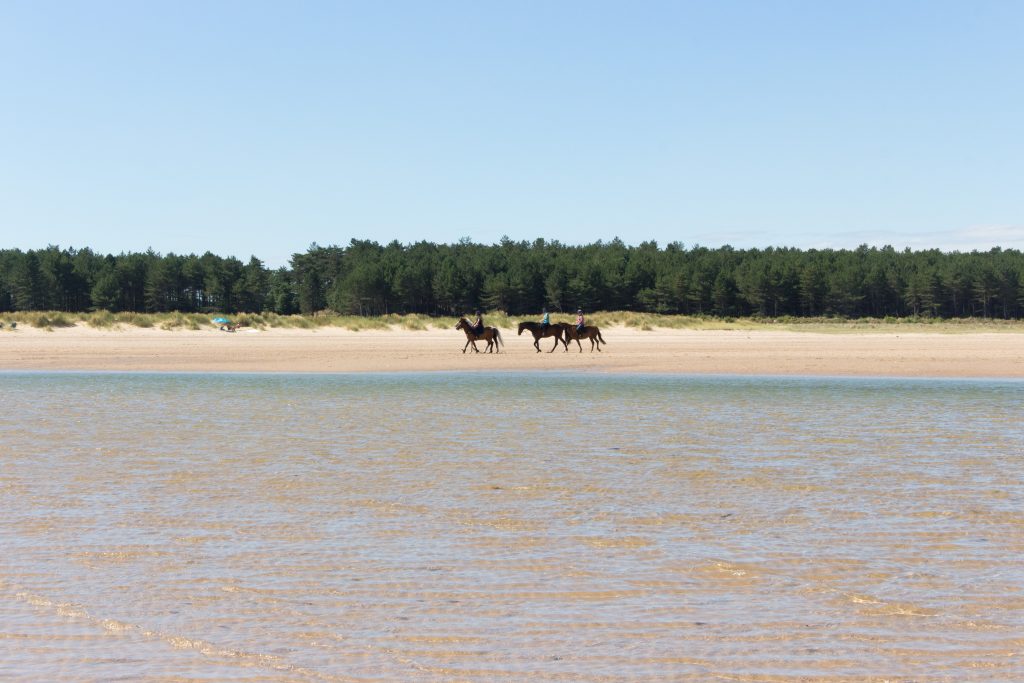 Take the reins
Please help us to protect our nature reserve by observing the following:
Please access the beach from Lady Anne's Drive by following the white arrows on the marker posts. This route takes you safely through the dunes and developing saltmarsh that can so easily become damaged.
Please familiarise yourself with seasonal dog restrictions if bringing one with you.
Horses may be ridden anywhere on the sand but below the hide tide mark. Please do not ride beyond the start of the beach huts at Wells.
At certain times of the year, small areas of shingle are fenced off to protect ground nesting birds. Please avoid shingle ridges, even when there are no fences.
Riding is not permitted on the sand dunes, shingle ridges, saltmarsh or within the pines.
There is strictly no access for horses across the Burnham Overy Channel to Scolt Head Island.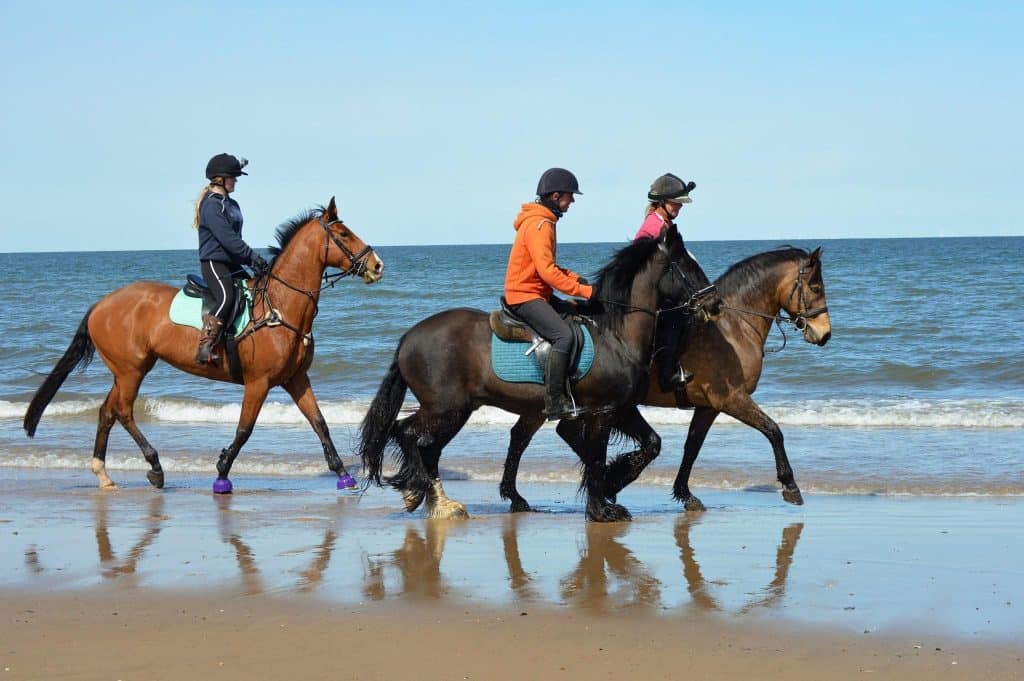 Opening times
Due to the number of visitors to the beach, we have restrictions in place on weekends and holidays for horse riders.
Parking is allocated on a first come, first served basis, and is not guaranteed.
Throughout July and August access times are:
Morning – arrival between 6am to 9am and leave parking area by 11am
Afternoon – arrival from 4pm and leave parking area by 6pm
Please be sure to check the tide times when planning your visit.