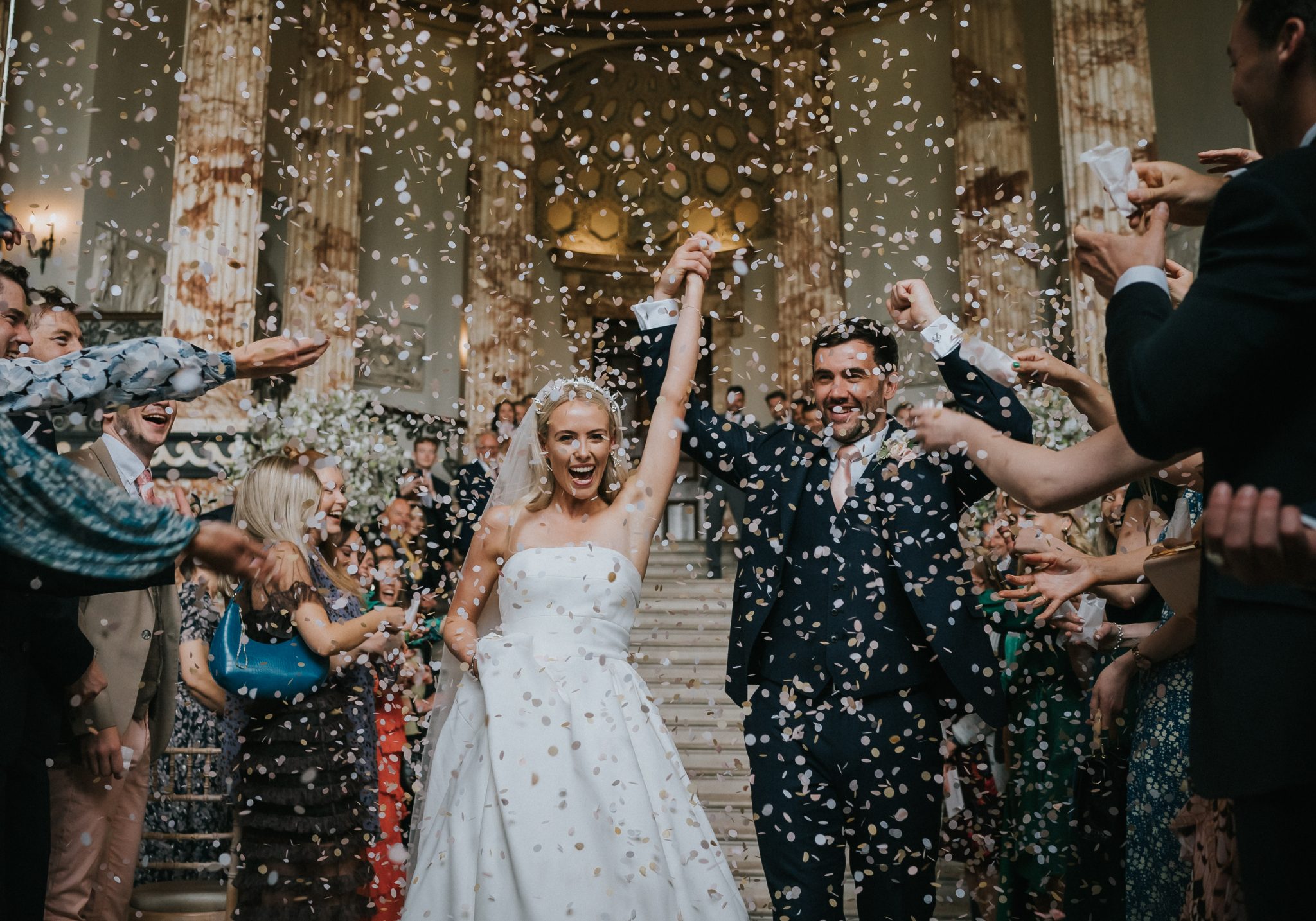 Weddings at Holkham: 10 common questions our co-ordinators get asked
If  you've ever visited Holkham, you'll know it would be a truly stunning place to say "I do!". And if you're planning a wedding now, or have a friend or family member planning theirs, you'll know there are many, many things to think about and consider when selecting your wedding venue. That's why Holkham's dedicated wedding team have answered 10 of the most common questions they're asked, so that you can decide whether Holkham is 'the one' for your Norfolk wedding.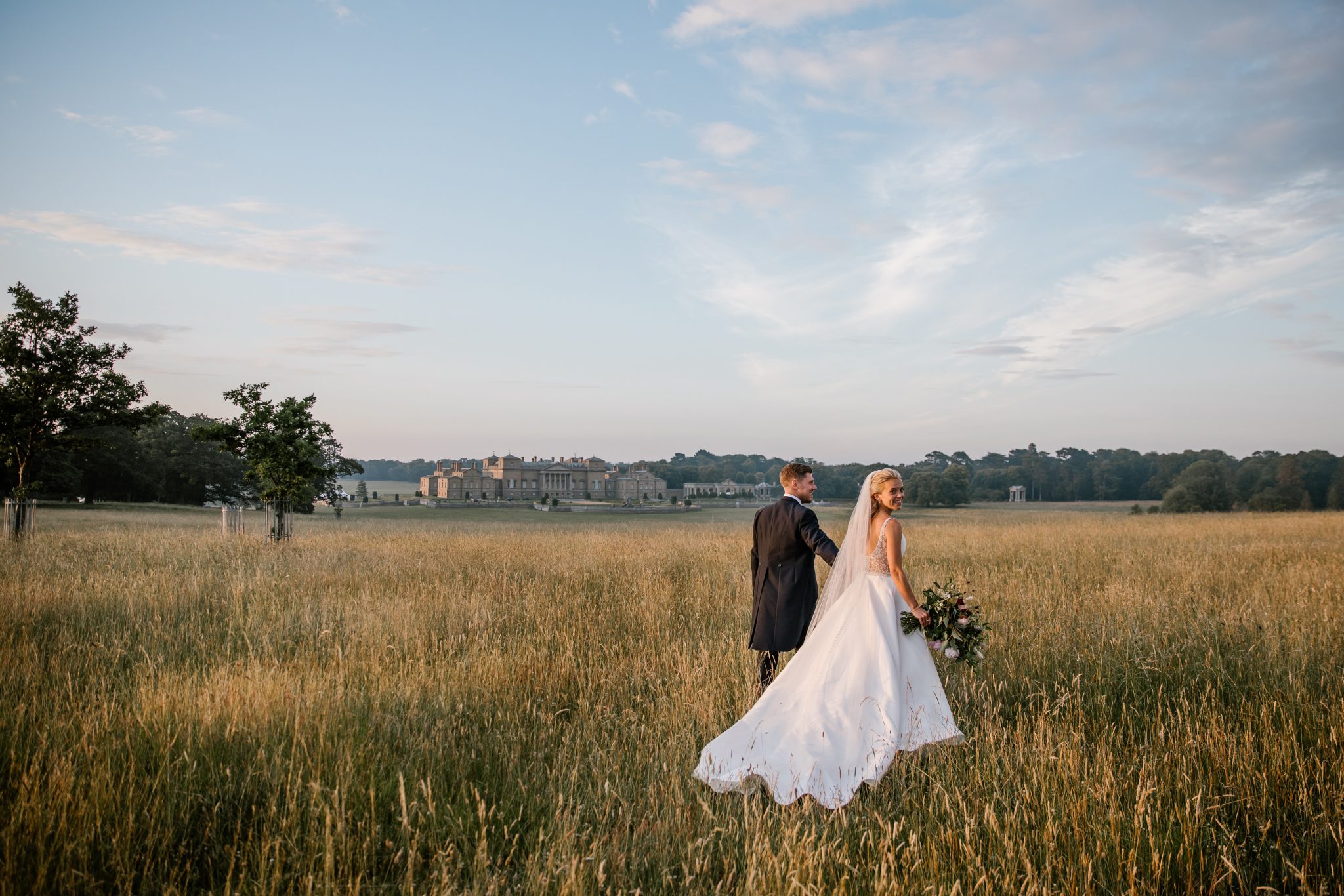 How much flexibility will I have when planning my Holkham wedding?
The bespoke nature of a Holkham wedding allows you to create your own completely unique and special day. Between yourselves, your chosen suppliers and the Holkham team, we work cohesively to shape your wedding day just as you envisioned! Whether you are creating a lavish party for 250 of your friends and family, or a smaller, intimate wedding celebration, there is a venue at Holkham for your perfect day.
Venues range from the magnificent Marble Hall, to intimate spaces like the Temple or beautiful marquee settings in our parkland. View all of our venue options for wedding ceremonies and receptions here.
Do you help us choose our suppliers?
We have a list of preferred suppliers which range from local independent Norfolk businesses to some of the UK's biggest and best-known names in the wedding industry. Your catering, floristry and marquee will come from one of our preferred suppliers, however other aspects such as the entertainment, photographer and cake you are completely free to source yourself. If you are looking for recommendations, we have a list of suppliers we see here regularly and we can advise further. We are proud of the reliable, professional and positive relationship we have with each of our suppliers who are able to operate seamlessly within Holkham Hall as they complement the unique nature and collections within the venues.
You can see a number of suppliers – including photographers, of course, and also the wonderful suppliers involved in decorating – in the images shared on our Instagram page.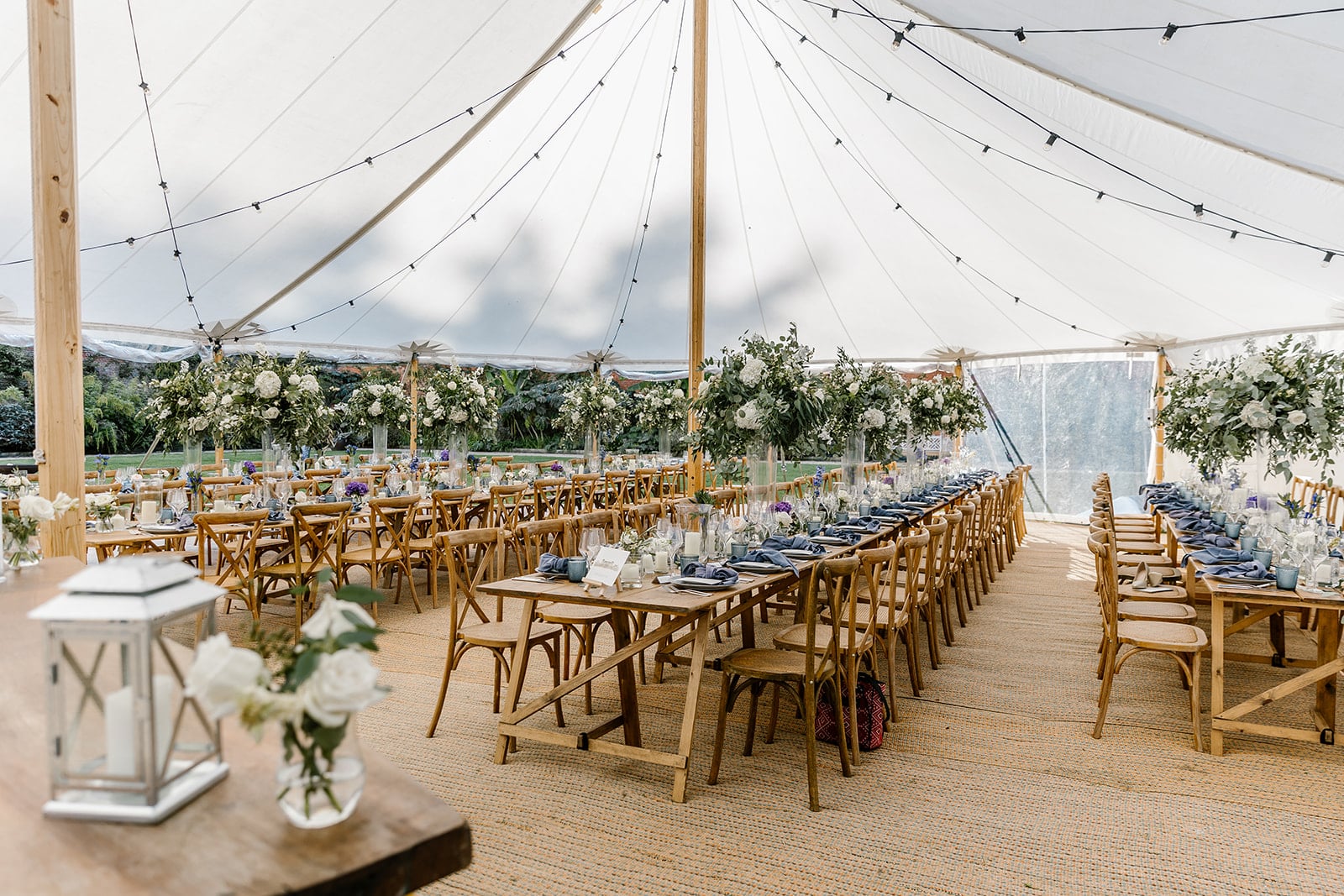 Can I put my creative input into the planning?
Yes, completely if you want to! The venues at Holkham lend themselves beautifully to creative styling. If you'd like a blank, modern canvas to work from, there's the Lady Elizabeth Wing – a dedicated event space steeped in history. If alfresco and wild is more your thing, put a marquee up in our Walled Garden, overlooking the lake, or outside the ethereal Temple. None of the spaces we hold weddings in are pre-dressed so you can have complete creative control. For couples who find this overwhelming, choosing The Marble Hall or one of the State Rooms would overcome this issue; they are already stunning spaces, that speak for themselves and require very little decoration to make an impact.
Do you co-ordinate many weddings at Holkham each year?
Here at Holkham we hold just a handful of weddings, which we see as a great thing. This allows us to develop and maintain and strong relationship with each of our couples giving you are undivided attention through out planning and delivery. We never hold more than one wedding each day, so you have exclusive use of our wedding venues on your special day.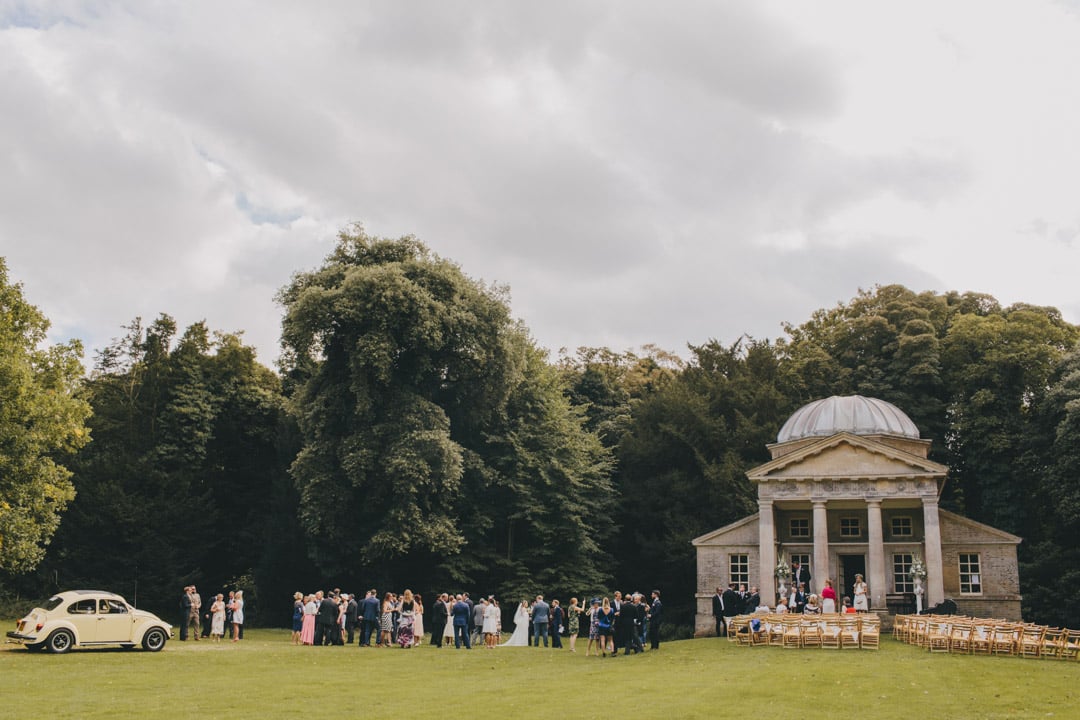 Can you work within our budget?
As we get to know you more as a couple, we will determine which of Holkham's wedding venues you wish to select for your big day, alongside the time of year you wish to get married; both are both factors influencing our venue hire fee. During your planning meetings we will establish your budget, work within it alongside your suppliers and more importantly as experienced wedding co-ordinators we can advise where your budget is best placed as we have seen a few!
How often will we meet before the wedding?
Initially, we will invite you to a showround where we will walk you through the journey of your wedding day at Holkham. Once you have chosen Holkham as your venue, you will meet your wedding co-ordinator who will be on hand from planning to delivery on the day. They will listen to your vision and offer helpful guidance on timings, suppliers as well as anything crucial you need to think about. During the course of your planning, you may visit Holkham as often or little as you like, and if you are planning from a long distance we are always at the end of the phone.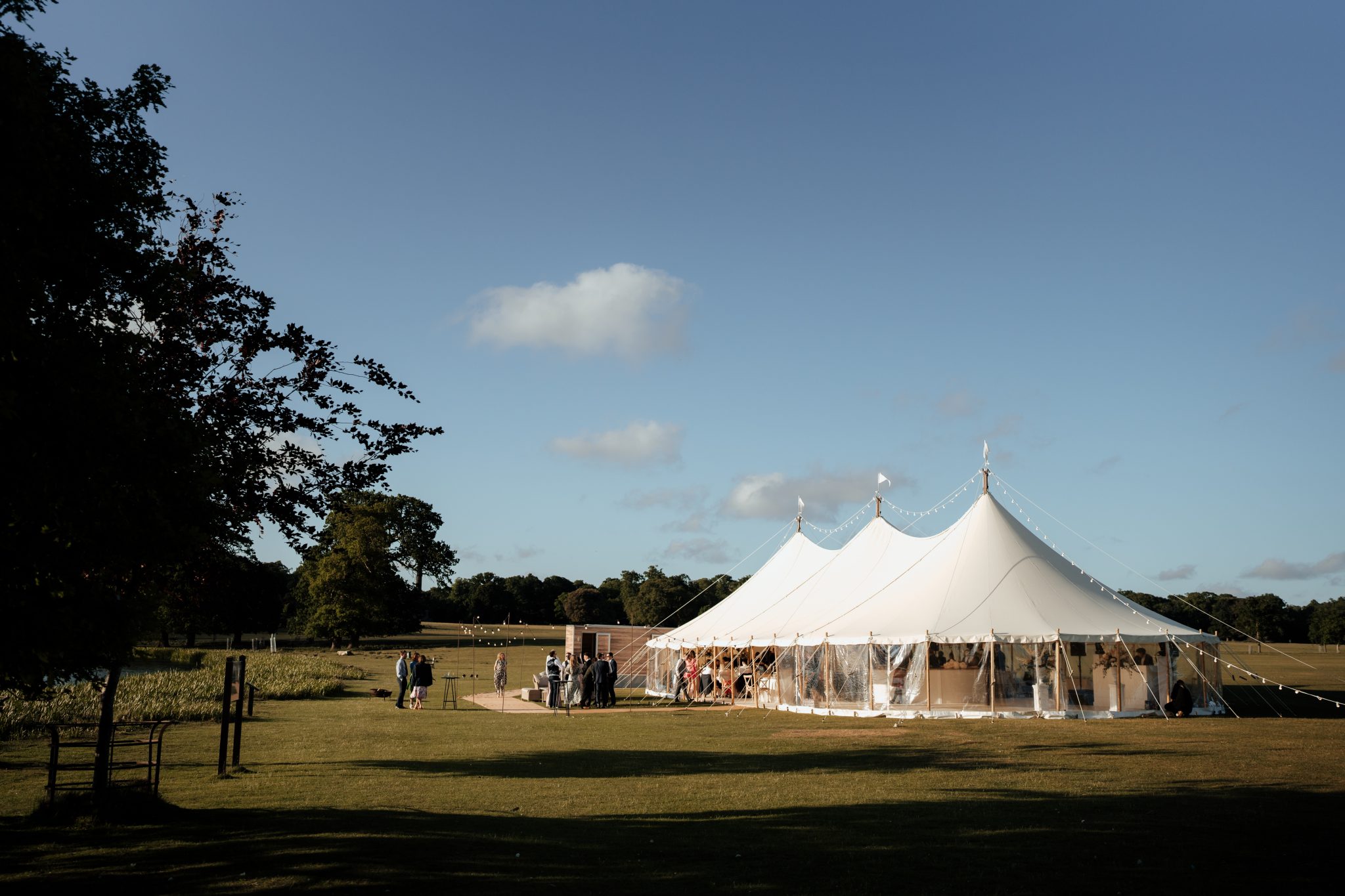 Do you handle all the contracts and payments between suppliers?
As a dry-hire venue, we are on hand to help guide you with your choice of suppliers when it comes to booking them. Our team have excellent knowledge of the variety of styles our suppliers offer and which would be best suited to you as a couple. When you have booked your suppliers, who you will have a separate contract with, you will liaise directly to confirm details such as menu choices, flower inspiration and your unique set up for the day.
Will you co-ordinate timings and deliveries from suppliers and event rental companies?
Yes, we will do everything, you don't need to worry about any of the logistics on the day. We will have liaised with the suppliers ahead of your wedding day and be on hand at the venue before your ceremony and reception to ensure everything is set up as you'd like and we've discussed. You won't even need to put the place names on the table.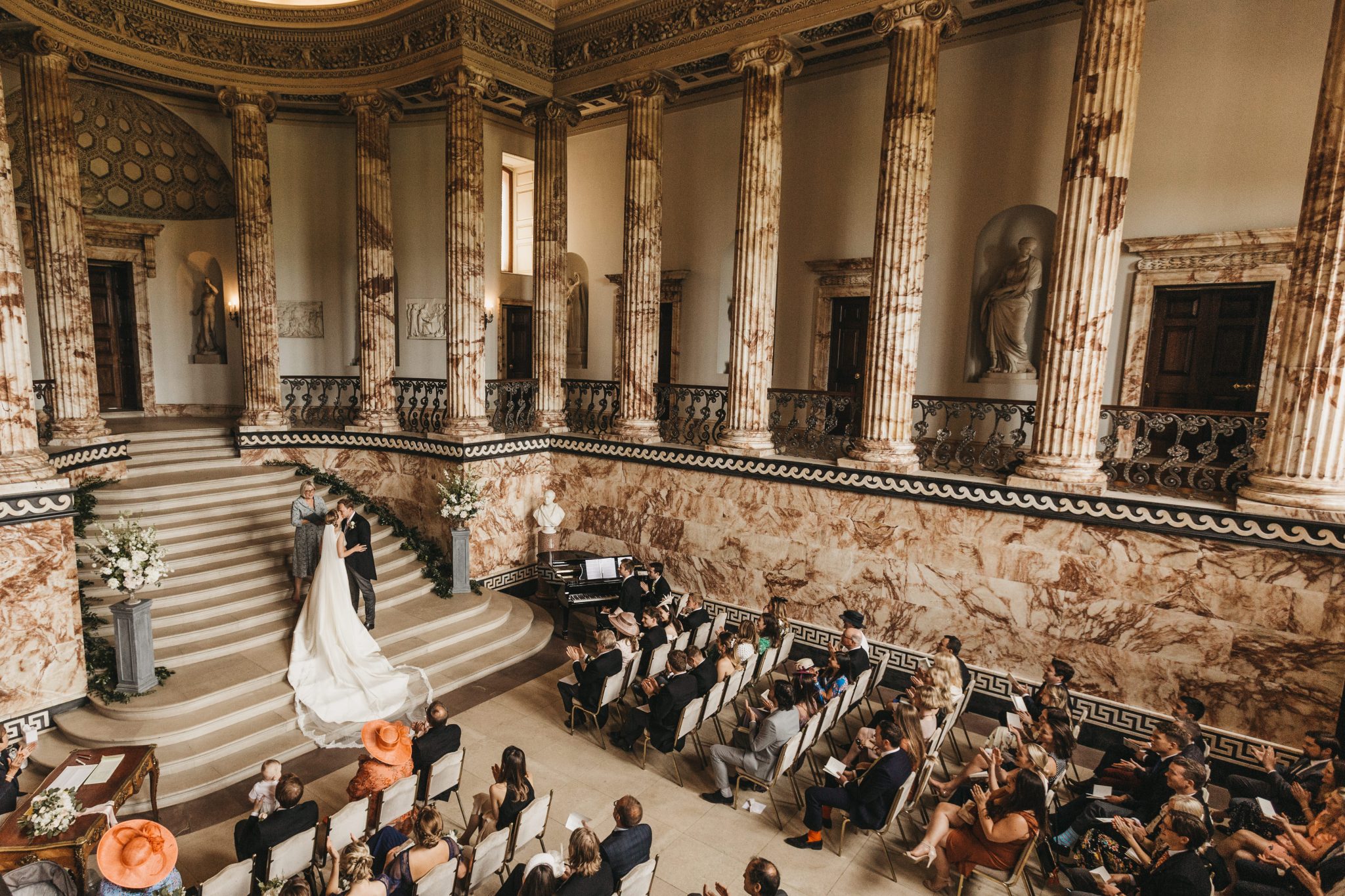 What will be your role be on our wedding day?
We will be present throughout your wedding day from start to finish to make sure everything runs smoothly, show guests where to go and troubleshoot any problems before you even know about them!
Where can I find inspiration for venue decoration?
Once you have confirmed your venues at Holkham, we can work together with your suppliers to make your vision come to life! We have plenty of recommended Norfolk suppliers who can provide virtually anything, from photobooths to dancefloors. It is always worth having a look at our Instagram (@holkhamweddings) for colour schemes, florals and table scaping inspiration where we have all our suppliers tagged so you can contact them easily.
Back to Journal

Back to Journal